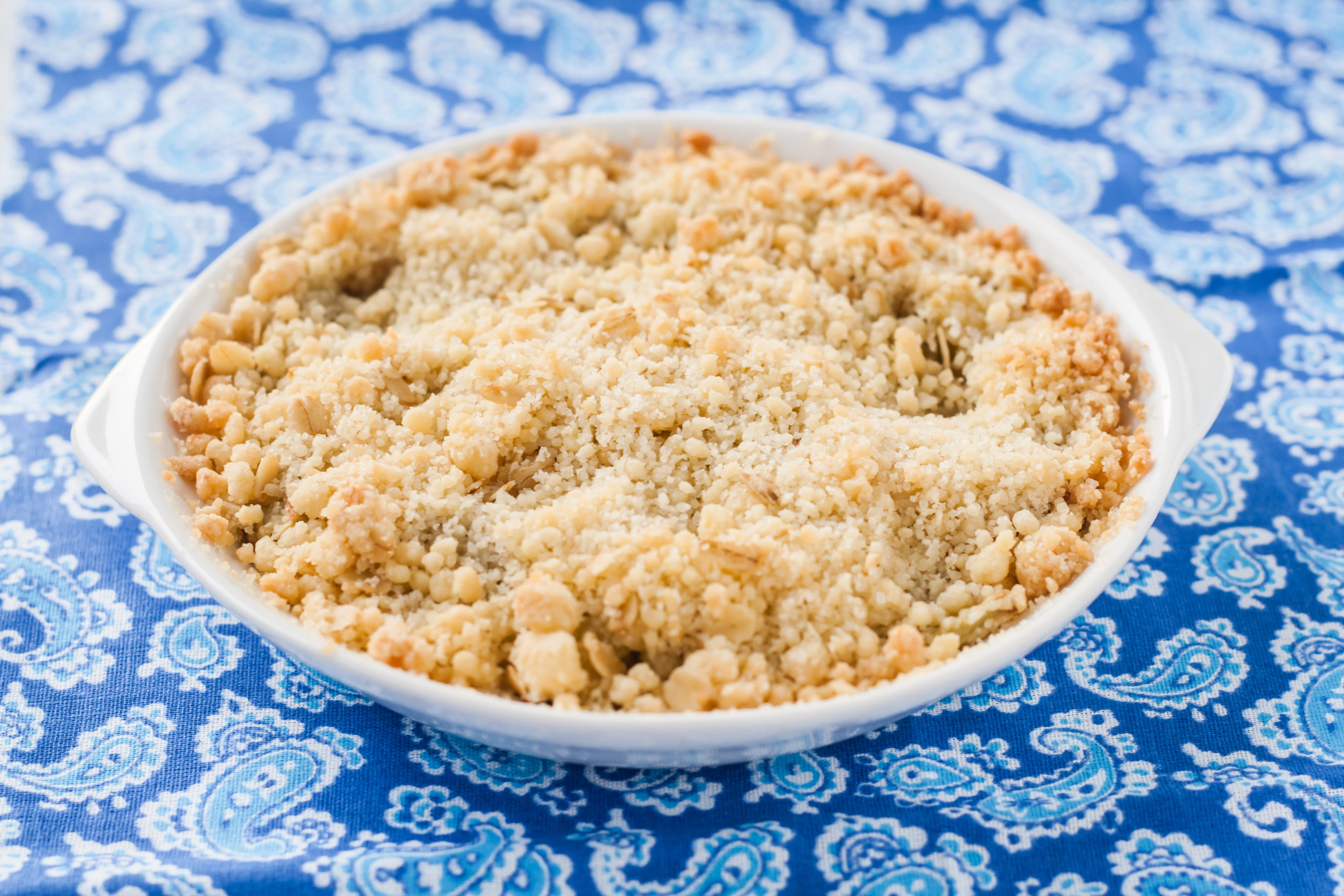 Ingredients
Frozen pie crust
Filling:
3/4 cup sugar
1 tablespoon cornstarch
1/4 teaspoon salt
5 cups peeled and sliced fresh apricots
1-1/2 cups fresh blackberries
Egg Wash:
1 large egg
1 tablespoon water
Coarse sugar
Directions
Defrost Pie crust
In a large bowl, whisk sugar, cornstarch and salt. Add apricots and berries; toss to coat. Let stand 10 minutes. Filling will be very juicy.
Preheat oven to 425°. On a lightly floured surface, roll 1 disk of dough to a 1/8-in.-thick circle; transfer to a 9-in. pie plate. Trim crust to 1/2 in. beyond rim of plate. Add filling. Roll remaining dough to a 1/8-in.-thick circle; cut into strips about 1/2 in. wide. Arrange over filling in a lattice pattern. Trim and seal strips to edge of bottom crust; flute edge.
In a small bowl, whisk egg with water. Brush over lattice strips; sprinkle with sugar. Bake 20 minutes.
Reduce oven setting to 375°. Bake 45-50 minutes longer or until crust is golden brown and filling is bubbly. Cool on a wire rack.