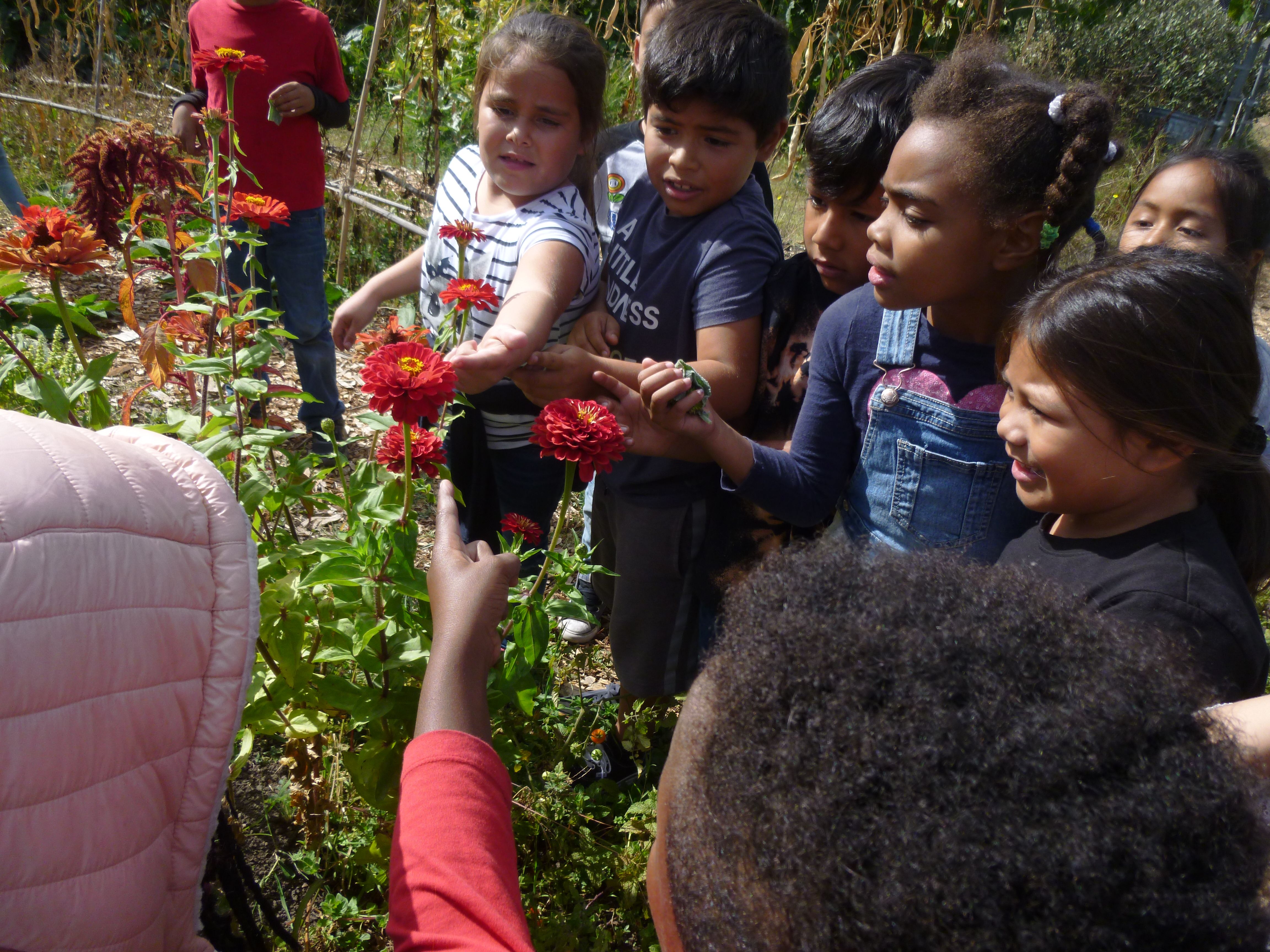 Verde Partnership Garden is a school and community garden located in North Richmond, CA, dedicated to serving Verde Elementary School students, parents, and community members. The garden is an outdoor laboratory that brings classroom learning to life, teaching students everything from cooking, nutrition, literacy, math, and science to conflict resolution and leadership development. The garden also brings affordable healthy food to Verde School students and the North Richmond community.
The Verde Partnership garden is an important step in the environmental education of local North Richmond families. It is a safe space for Verde Elementary students from all grade levels to learn about food justice, environmental justice, and urban agriculture. They are also able to make connections where their food comes from by sampling and cooking fresh fruits and vegetables together. Parents and community members also use the garden as a space to share their culture through food and storytelling.
The Verde Garden has been serving the North Richmond community over 20 years, first as a community garden, and later as a school garden. It is one of the oldest organic school gardens in California. Urban Tilth has helped conserve the garden and maintain it active for the past 8 years.