This is not a moment, it's a Movement!
Urban Tilth belongs to a powerful legacy of revolutionary movements in Richmond and North Richmond. Transforming the food system is not our ONLY goal, are ultimate goal is to move towards a JUST TRANSITION of our economic and social systems in order to transform the way we manage our HOME using life-affirming systems that create a healthy, sustainable, and just community.

Urban Tilth has been devoted to cultivating new environmental and social justice leaders while growing a sustainable and just food system in Richmond for over 16 years now. We have seen some successes, and we also know that this moment calls for a broader, more coordinated translocal vision transition of multiple sectors, including agriculture, away from dependence on fossil fuels and profit-driven decision making, towards regionally local, appropriately scaled, environmentally responsible and socially and economically just systems that can help all people and plant thrive.
With over 7 billion people on planet Earth, over 300 million people in the United States as well as over 100,000 people in the City of Richmond, we need a plan. With climate disasters underway across the globe everyday, we need a comprehensive, regionally generated Just Transition plan to re-envision, move resources and build the new systems that our next 7 generations need that put land, water, air, and people before profits.
We have joined the Climate Justice Alliance and helped to create and anchor the Richmond Our Power Coalition to move collectively towards this North Star.
---
Learn more about our work with international, national and local coalitions:
It Takes Roots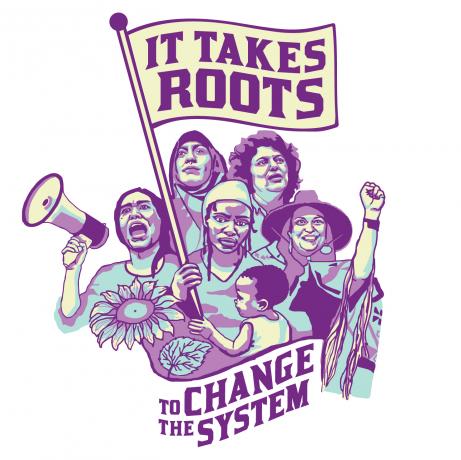 Climate Justice Alliance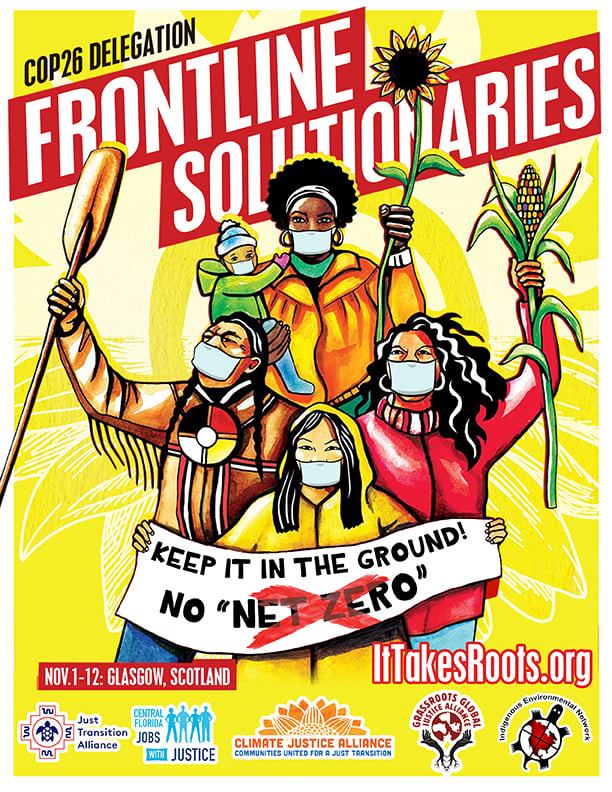 Richmond Our Power Coalition