Empowering Youth to Care for our Watersheds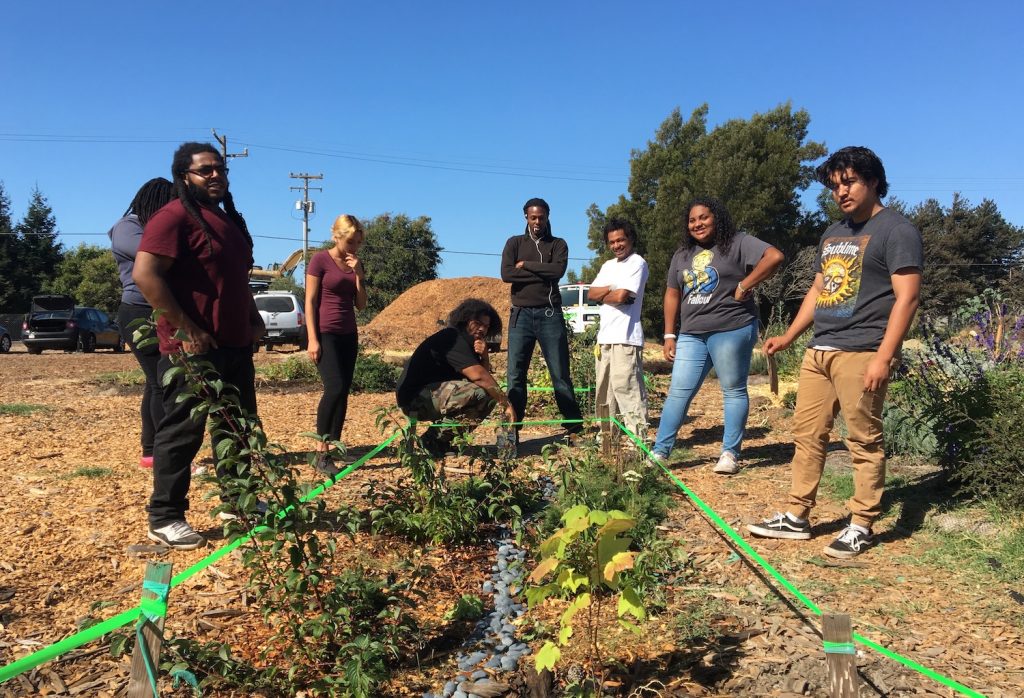 Basins of Relations trains young people from West Contra Costa County to become stewards of their watersheds, communities, and the creeks that run through them. Natural spaces in urban areas are frequently neglected, fenced off, overgrown, and viewed as a public safety hazard rather than a community resource. This trend is especially pronounced in underserved communities of color. The Basins of Relations program seeks to fight this injustice and reconnect members of the Richmond community with their natural surroundings.
Each year, this program employs and trains a Watershed Restoration Technician (WRT) team capable of contributing to restoration projects and leading watershed awareness programs in West Contra Costa County. Over the course of the 15-week intensive program, the WRT team develops a set of skills and expertise that will help them support their local watershed, their community, and their own career. Topics covered include riparian ecology, native flora and fauna identification, horticulture, hydrology, water quality testing, community engagement and leadership, stormwater management and creek restoration.
We are grounded in the belief that watershed health and community health are intimately connected: we cannot have one without the other. This program seeks to improve the health of all living beings in the watershed.
This is a paid training program. We work approximately 15 hours per week for 15 weeks, from September through December.

Training Program Topics
| | | | |
| --- | --- | --- | --- |
| Riparian ecology | Native flora and fauna | California plant communities | Native plant propagation |
| Hydrology | Stormwater Management | Creek restoration | Watershed Dynamics |
| Community engagement | Social and environmental justice | Global environmental challenges | Career development and leadership skills |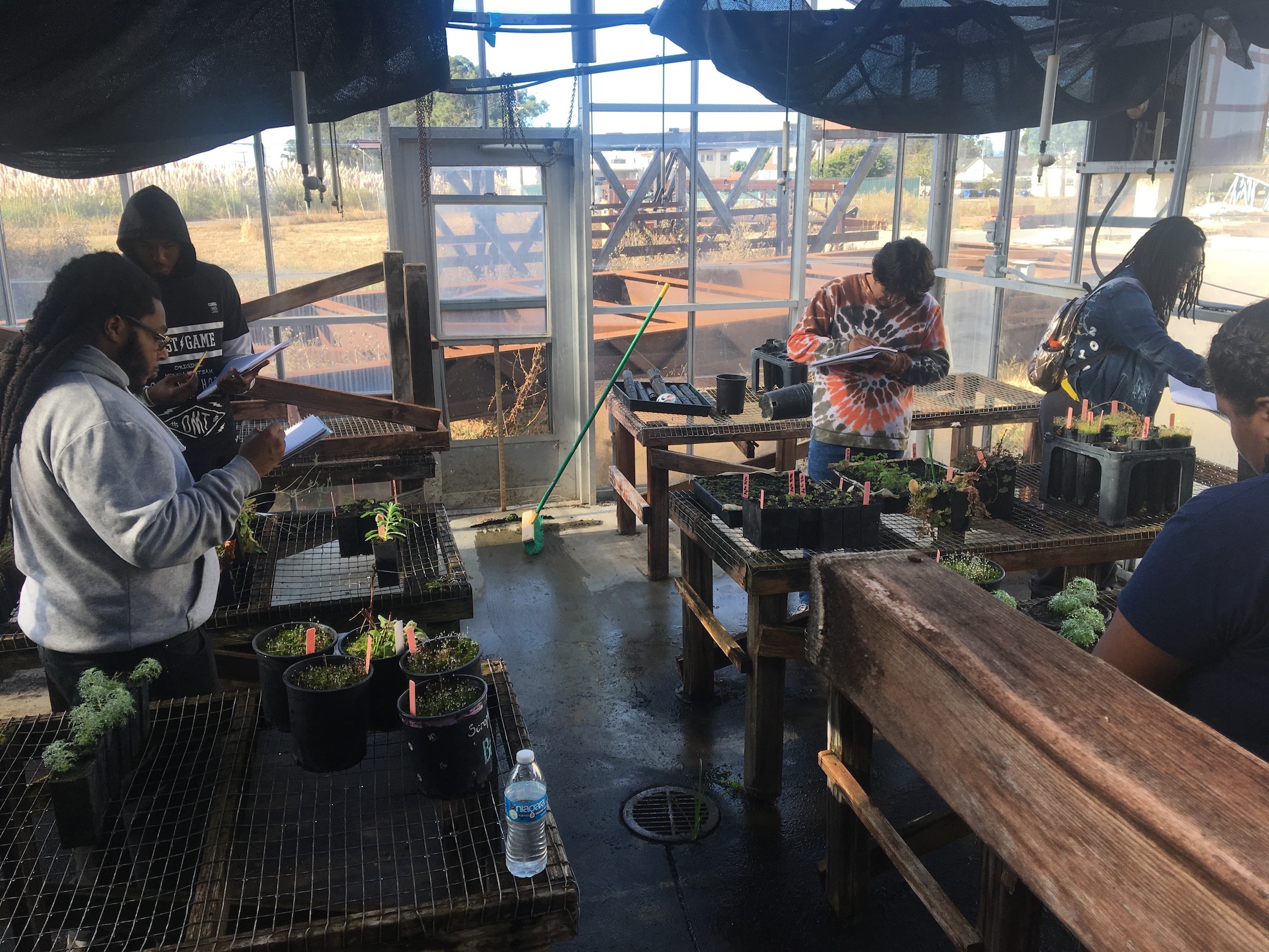 These topics are driven home through classroom exercises, field work on creek restoration projects throughout the Wildcat and San Pablo Creek Watersheds, work in our native plant nursery, and guest lectures from local scientists and activists.
The goal of the program is to invest in young adults from Richmond and San Pablo and drive home two related messages: 1) a career in environmental stewardship is within your reach and can be a fulfilling and healthy path forward for you and your community. 2) The health of our watershed and our communities are inextricably linked: we cannot have one without the other.

Accomplishments
Program apprentice graduation rate (2017): 89%

Improvement in conceptual understanding, post v. pre-tests: 90%

Area of invasive species removed: 7000 sq. ft.

Green infrastructure projects installed: 3

Native plants established at Wildcat Creek: 315

For more information or to get involved, contact Nathan Bickart, Watershed Restoration Program Manager: nathan@urbantilth.org