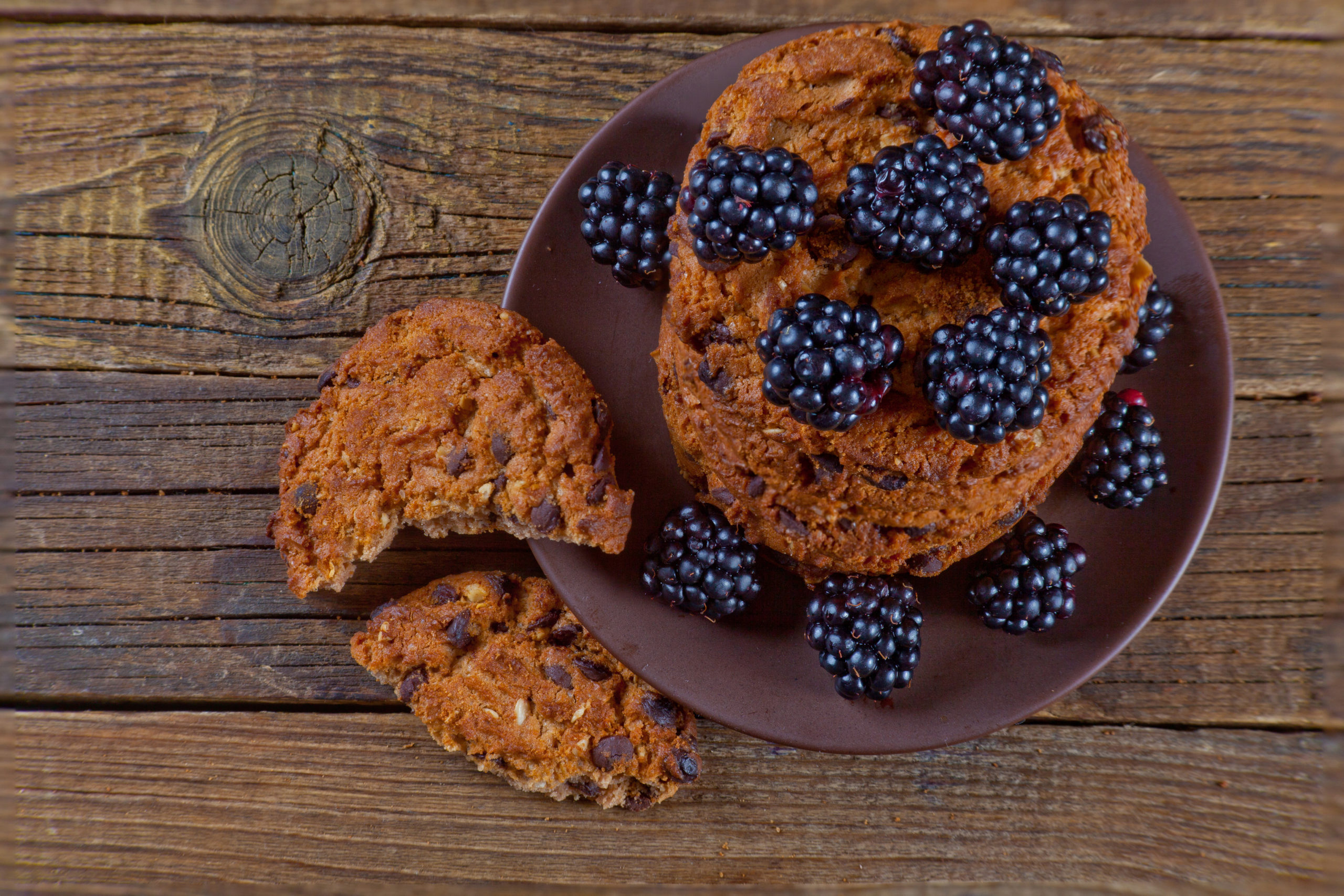 Ingredients
3-3/4 cups gluten-free certified old fashioned oats, divided
1/2 teaspoon baking soda
1/2 teaspoon salt
1/4 cup ground flaxseed
1/2 cup unsweetened applesauce
1/2 cup mashed very ripe banana (about 1 medium banana)
1/4 cup + 2 Tablespoons maple syrup or honey
1/4 cup + 1 Tablespoons coconut oil, melted
1 Tablespoon lemon zest
1/4 cup lemon juice (about 1 lemon)
1lb blackberries or blueberries, rinsed then patted dry
Directions
Preheat oven to 350 degrees then line a baking sheet with a silpat or parchment paper and set aside. Add 1-3/4 cups oats to a food processor then process for 3-4 minutes or until very fine to make oat flour.
Add oat flour, remaining 2 cups oats, baking soda, salt, and ground flaxseed to a large bowl then mix to combine. Add applesauce, banana, honey, coconut oil, lemon zest, and lemon juice then mix until just combined. Carefully fold in blackberries then let batter sit for 10 minutes to thicken.
Scoop 1/4 cup batter (I used an ice cream scoop) onto prepared baking sheet then wet hand with water and press down to flatten slightly (cookies will not spread.) Bake for 8-10 minutes, or until cookies are golden brown around the edges and set on top. Cool completely then store in an airtight container for up to 2 days, in the refrigerator for up to 4 days, or wrap individually in plastic wrap then freeze in a freezer bag. Wrap in a paper towel then microwave for 20 seconds to thaw.