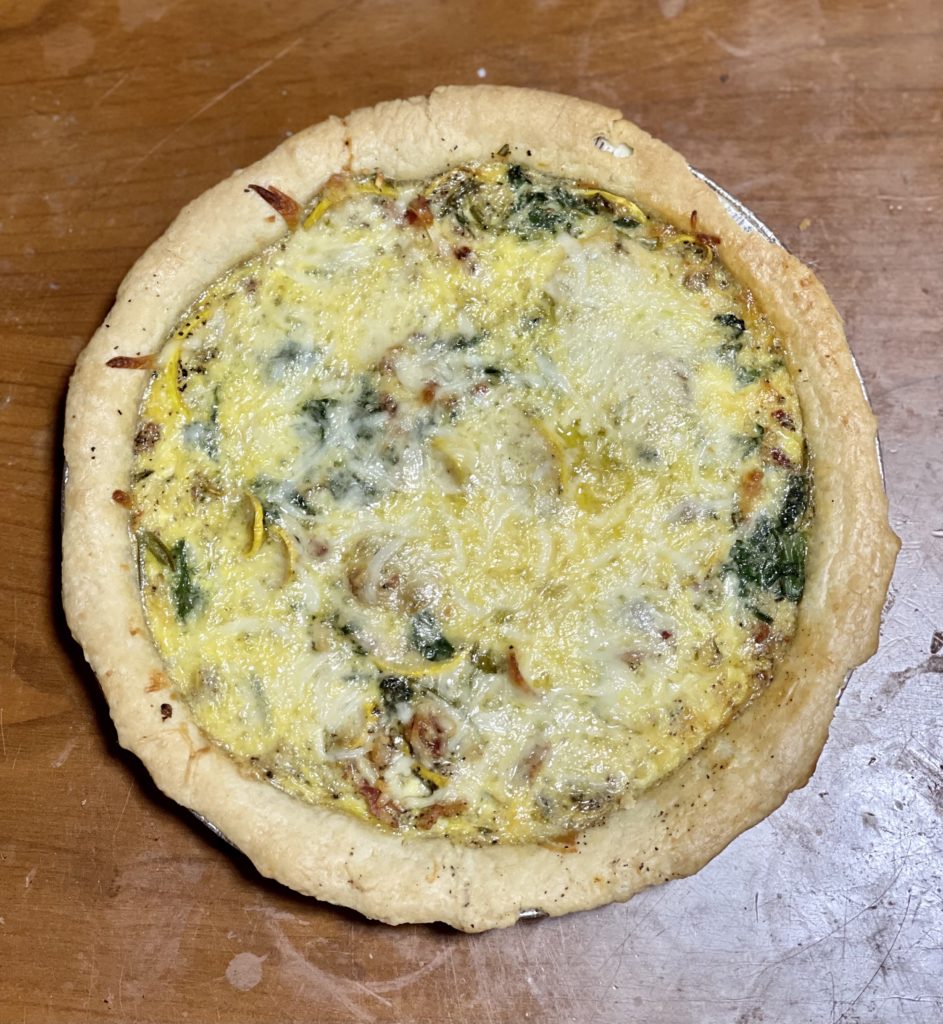 Defrost pie dough
Preheat oven to 400 degrees
Roll out dough onto a floured surface
Oil baking dish and place flattened dough into pan. Trim overlapping edges. Poke a series of small holes into dough
Flash bake dough for 15 minutes at 400 degrees. Allow crust to cool
Reduce oven temperature to 350 degrees
Saute garlic until fragrant (20 seconds)
Add summer squash to pan and saute until nearly softened
Add spinach and herbs and saute until all is softened
Cook bacon in separate skillet and chop into small pieces if desired
Place fillings into pie dish overtop crust. Layer with the cheeses
Beat eggs and mix with milk. Add onto toppings. Top with remaining cheese
Bake for 45 minutes until filling is set. Allow to cool for 15 minutes and enjoy!
Ingredients:
3 cups yellow squash sliced 1/8 inch thick
1 bunch spinach
¼ cup garlic minced
1 tablespoon fresh thyme chopped
1 cup 2% reduced-fat milk
4 slices center-cut bacon, cooked and crumbled (optional)
4 large eggs
¾ cup (3 ounces) shredded part-skim mozzarella cheese
½ cup greyere 
Premade pie dough
salt and pepper to taste
PREP + COOK TIME 2 hrs 30 mins
SERVINGS 8