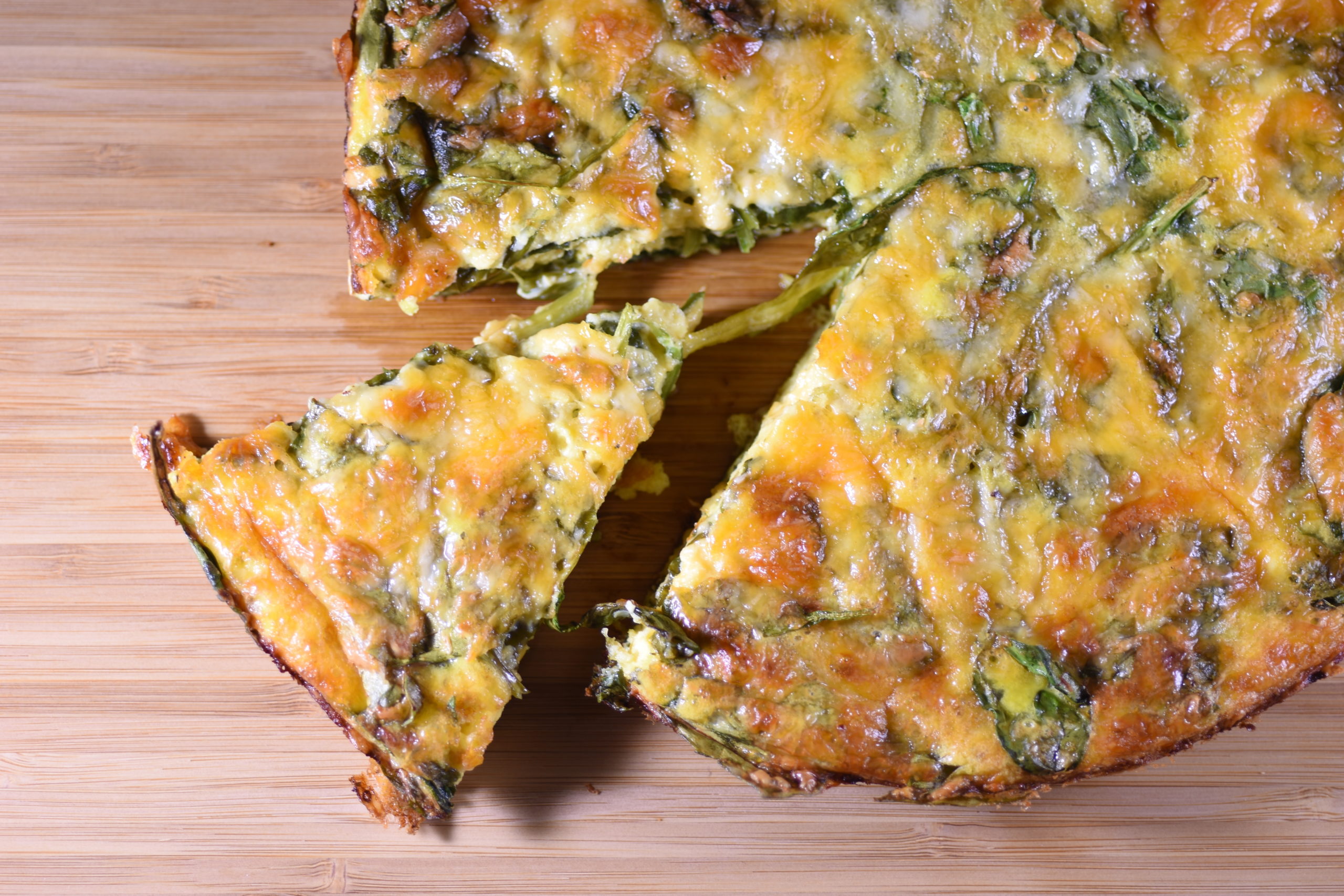 Ingredients
10 to 12 ounces spinach
6 large eggs
½ teaspoon dried oregano
½ teaspoon kosher salt
¼ teaspoon garlic powder
1 cup cottage cheese
¼ cup grated Parmesan cheese
¼ cup chopped roasted red pepper (from a jar), plus more for topping
Fresh ground black pepper
Directions
Preheat oven to 375°F. Grease a 9" round pie dish.
Place the spinach in a colander and let warm water run over it until it is thawed, about 1 minute (some brands take a bit more effort to defrost: you can also use a microwave if necessary). Then use your hands to squeeze out as much excess liquid as you can.
In a large bowl, whisk the eggs. Then stir in the oregano, salt, garlic powder, cottage cheese, grated Parmesan cheese, spinach, and roasted red pepper. Add a few grinds of fresh ground black pepper if you like.
Pour the egg mixture into the prepared pie dish. Sprinkle the top with a few tablespoons of additional chopped roasted red pepper.
Bake the quiche for 25 to 30 minutes, until set in the center and golden around the edges. Allow to rest for at least 15 minutes before serving. (Storage info: This saves well! Store refrigerated for up to 5 days: you can eat it cold, room temp, or re-warm it.