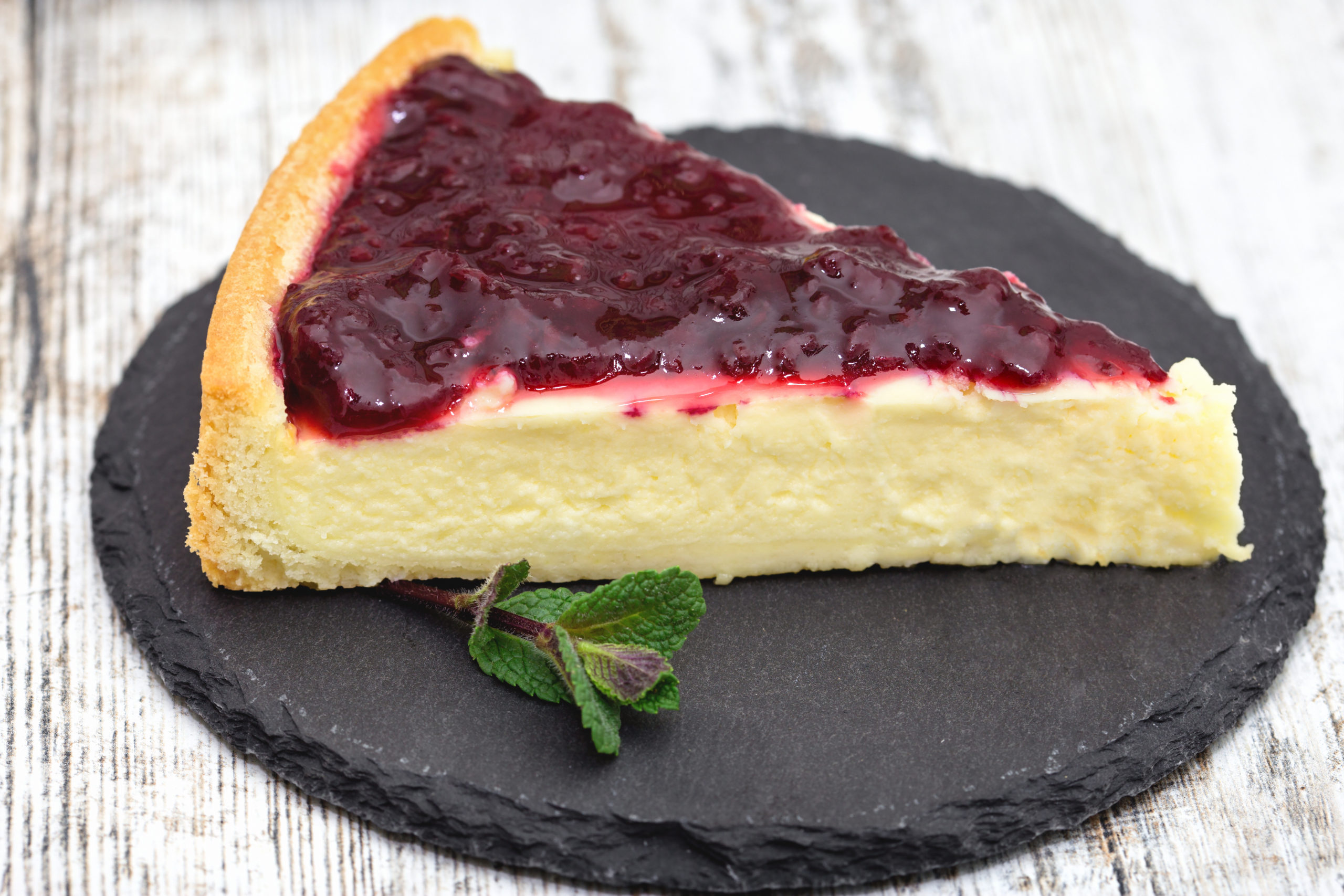 Ingredients
Chocolate Base:
1 1/2 cup | 145 grams almond flour
3/4 cup | 89 grams cocoa powder
pinch of sea sea salt
1/2 cup | 104 g melted coconut oil
3-4 tablespoons | 60-80 grams maple syrup depending on how sweet you want it (or honey if not vegan)
1 teaspoon | 5 ml vanilla extract
Cheesecake Layer:
2 1/2 cups | 360 grams raw cashews (soaked overnight in cold water)
1/2 cup | 104 grams melted coconut oil
1/4 cup | 80 grams maple syrup (or raw honey)
1/4 cup | 60 ml freshly squeezed lemon juice – about one large lemon
2 teaspoons | 10 ml vanilla extract
Blackberry Swirl:
1/2 cup | 50 grams blackberries
1 tablespoons | 15 ml water
1 tablespoons | 20 grams maple syrup, (or honey if not vegan)
Directions
Crust:
Begin making the chocolate crust by whisking together the almond flour, cocoa powder and salt together in a medium sized mixing bowl. Add the remaining crust ingredients until combined and no lumps remain. The dough will be thick and sticky like a brownie batter. Press the dough into an 8×8 spring form, no stick tin.
Blackberry Sauce:
Place the blackberries, the water, and the sweetener in a small sauce pan on a medium heat for about 8-10 minute. Stir the mixture and mash up the blackberries as the cook and become easy to break down.
Once cooked, place a fine mesh strainer over a small bowl use the fork to squeeze out the liquid into the bowl. Discard the left over solids. Set aside the puree to cool to room temp and use for later.
Cheesecake Layer:
Draining the water from the cashews if you haven't already and place them in a high speed blender or food processor along with the remaining cheesecake ingredients. Blend it all together until it becomes smooth. If you need, stop and scrap the sides down to get all the bits mixed in. This should take 60-90 seconds.