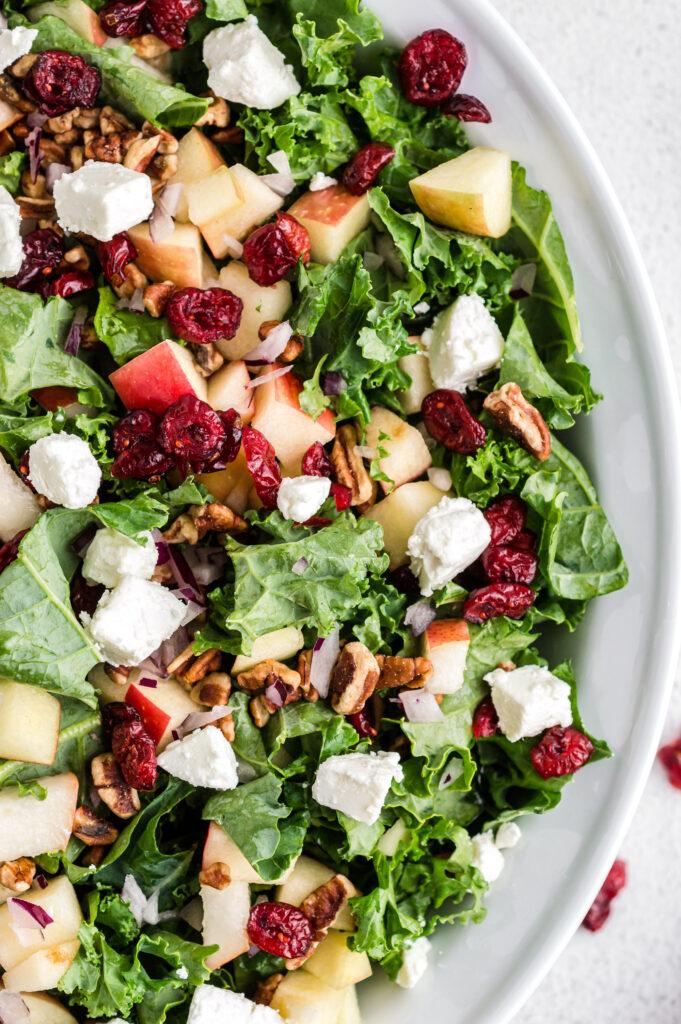 Different fruits are also encouraged! / Otras frutas tambien pueden usar!
Salad Ingredients // Ingredientes para Ensalada
Bunch of Curly Kale
1/2 cup walnuts // Medio vaso de nueces
1/2 cup dried cranberries // Medio vaso de arandanos secos
3 sliced pears // 3 peras cortadas
1 cup feta cheese // 1 vaso queso feta
Dressing // Aderezo
1/2 cup lemon juice // Medio vaso jugo de limon
2 Tbsps maple syrup // 2 cucharadas miel de maple
1 Tbsps. Dijon mustard // 1 cucharada de mostasa dijon
2 Tbsps diced shallots // 2 cucharadas de chalotes cortados en cubitos
2 tsps. Thyme // 2 cucharaditas de tomillo
1/2 cup olive oil // Medio vaso aceite oliva
Directions // Direcciones
Whisk together the ingredients for the dressing.
Bate los ingredientes para el aderezo
Toss the salad ingredients together in a large bowl, add dressing and mix.
Mezcla los ingredientes de la ensalada en un tazon grande, agregue el aderezo y mezcle.