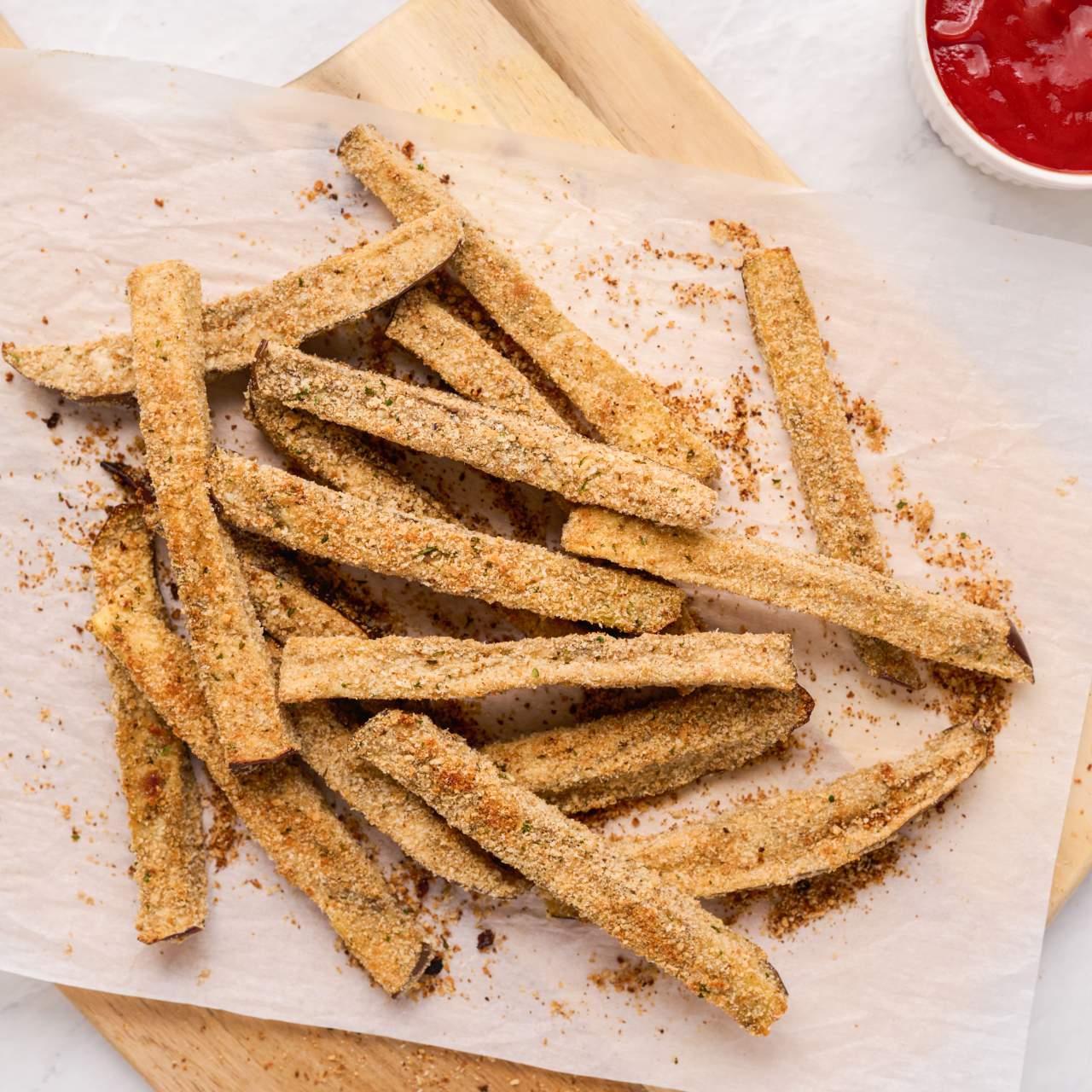 Ingredients
1 medium eggplant (cut into french fry shapes)
2 cups panko breadcrumbs or alternative
1/2 cup grated parmesan cheese
2 large eggs (lightly whisked)
salt and pepper
olive oil cooking spray
1 cup marinara sauce (store-bought or homemade)
Directions
Preheat oven to 425 degrees F and spray a baking sheet with cooking spray. 
Place the whisked eggs into a shallow bowl and season them with a little salt and pepper. Place the breadcrumbs into another shallow bowl, add the parmesan cheese to the breadcrumbs and toss to combine.
Dredge each eggplant fry in the egg then the breadcrumbs and place it in a single layer onto the baking sheet. Continue until you have dredged all of the eggplant. Make sure to lay the breaded eggplant in a single layer on the baking sheet.
Spray the eggplant with olive oil cooking spray and bake in the oven for 20-25 minutes, turning the fries over halfway through to get both sides nice and crispy. 
Remove, sprinkle with salt and fresh chives or parsley. Plate and serve warm with your favorite marinara.