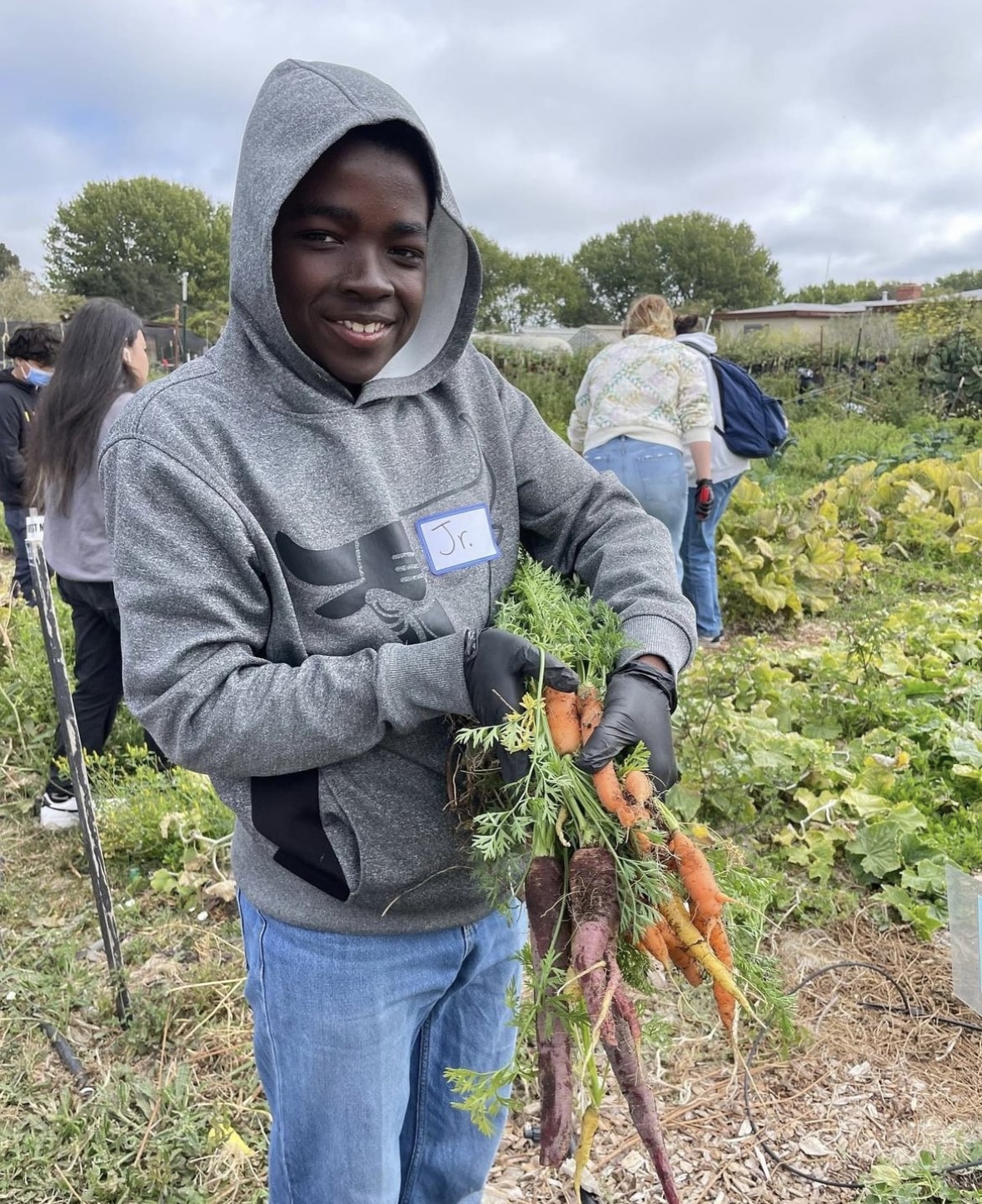 Join the Urban Tilth SYAP 2023 and Gain Life-Changing Experience!
The Summer Youth Ambassador Program (SYAP) is now open for enrollment, and we are inviting West Contra Costa youth between the ages of 15-19 years to participate.
Urban Tilth SYAP is a unique program that provides an opportunity for young people to develop their leadership skills, enhance their communication skills, and gain life-changing experience. Participants will receive training and mentorship from experienced professionals and engage in various community outreach activities. Urban Tilth will be hosting 40 West County youth at community garden, creek restoration, and farming sites across Richmond, CA where the youth will spend 6-weeks (100 hrs) learning about environmental justice, food justice, and food sovereignty and working alongside our staff to steward land and cultivate resources for Richmond community!
The program will run from July 5th, 2023, to August 11th, 2023, and will feature a series of workshops, activities, and projects designed to empower young people and help them become agents of change in their communities. Upon completion of the 100 hrs of the program youth will receive a $1,500.00 stipend.
If you are interested in joining SYAP 2023, please click the link at the bottom to fill out the application form. The application deadline is by Wednesday May 31st, 2023 so don't delay!
When: July 5th, 2023, to August 11th, 2023
Where: In 2023, we will be hosting youth apprentices in the following Project Areas
1. North Richmond Farm: 323 Brookside Drive, North Richmond
2. Fruit Tree Orchard For All and Farm Stands at locations throughout Richmond
3. Greenway Community Gardens: 16th street and 6th Street along the Richmond Greenway
4. Watershed Restoration Crew: Various locations along Wildcat Creek & Cerrito Creek
5. Ujima "Collective Work and Responsibility": Crescent Park Apartment Community Garden
We look forward to welcoming you to SYAP 2023 and supporting you in your journey towards personal growth and community impact.
For more information contact: info@urbantilth.org