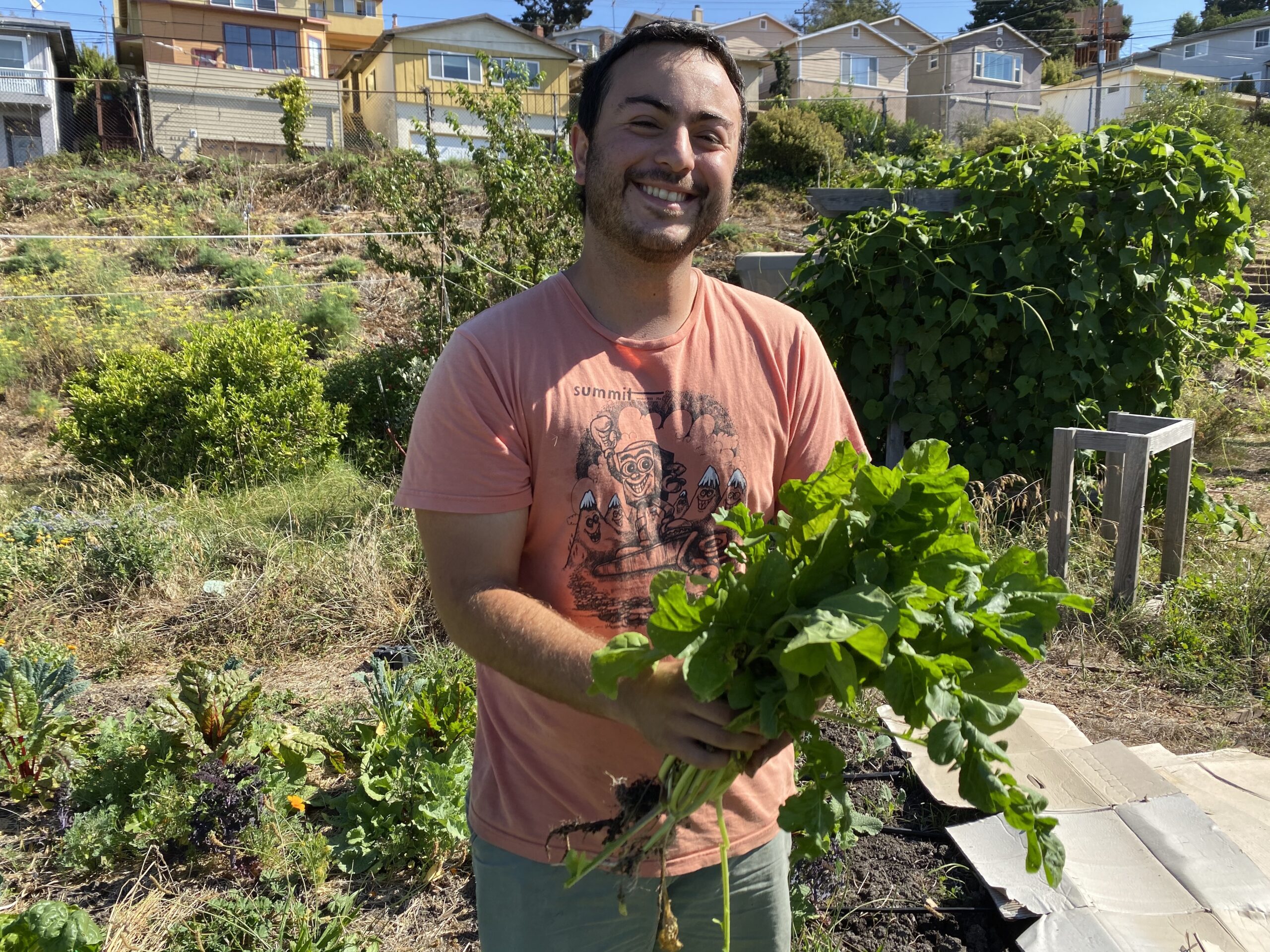 This fellowship program will host 4 West County adults at our North Richmond Farm, over the course of 7 months, to learn about sustainable and regenerative farming practices, seasonal crop production, sequestering carbon, nourishing the soil, while working alongside our staff to steward land and cultivate resources for our community!
*The fellowship program is open to West Contra Costa Adults – 18 years old +
The fellowship includes workshops, trainings, field trips, guest speakers from people working various farming and land management fields accompanied with hands-on learning by working and completing daily tasks alongside the North Richmond Farm Collective.
This fellowship is for individuals who are serious and interested in learning the fundamental principles on how to farm in the year 2023.
The 7 month fellowship is a 26 hour a week, $20/hr, responsibility Monday-Friday and will run from May 2023-December 2023
BELOW YOU WILL FIND THE ONLINE APPLICATION FORM
This form is the only way to apply, there is no need for a resume or cover letter.
Please complete all sections of the Application Form by Friday April, 14th 2023.
*Only completed applications will be considered.
All candidates will be interviewed online via Zoom between Monday, April 17th, 2023 – Friday, April 21st, 2023. If you are applying to this year's program please download the Zoom app onto your device (phone, tablet or computer) ahead of time. (https://zoom.us/download)
It is imperative that you schedule an interview and are on-time for your interview.
Accepted applicants will be announced on Wednesday, April 26th, 2022.
Looking forward to your submission!