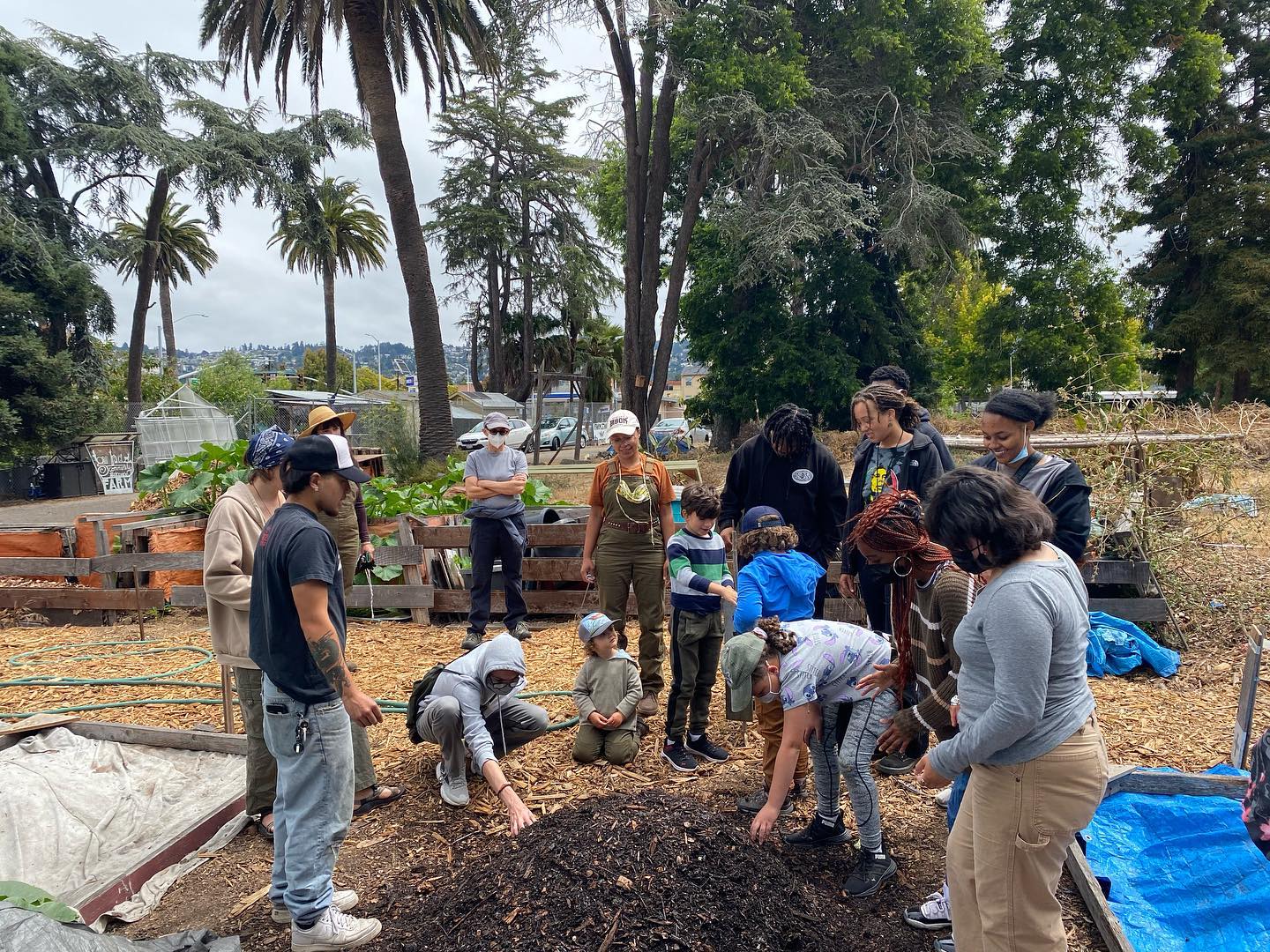 The Ujima apprentices made it through their second week of the Summer Apprentice Program! During this week the apprentices were able to dive deeper into collectivism and cooperative business models with @cooprichmond. They were also able to see a cooperative business in person during our field trip to @mandelagrocery in West Oakland where worker-owners have made it their mission to serve the community with fresh food from local producers.
The youth were able to explore the UC Gill Tract Farm in Albany and learn more about composting! They learned about what can be composted, how compost is made, and how to use it when gardening. During our field trip, we also stopped at @spiralgardensofficial where the apprentices learned about the importance of the three pillars of food security: access, knowledge, and policy!
To end the week the youth made black eye pea soup and discussed the history of black eye peas as an African ancestral crop!