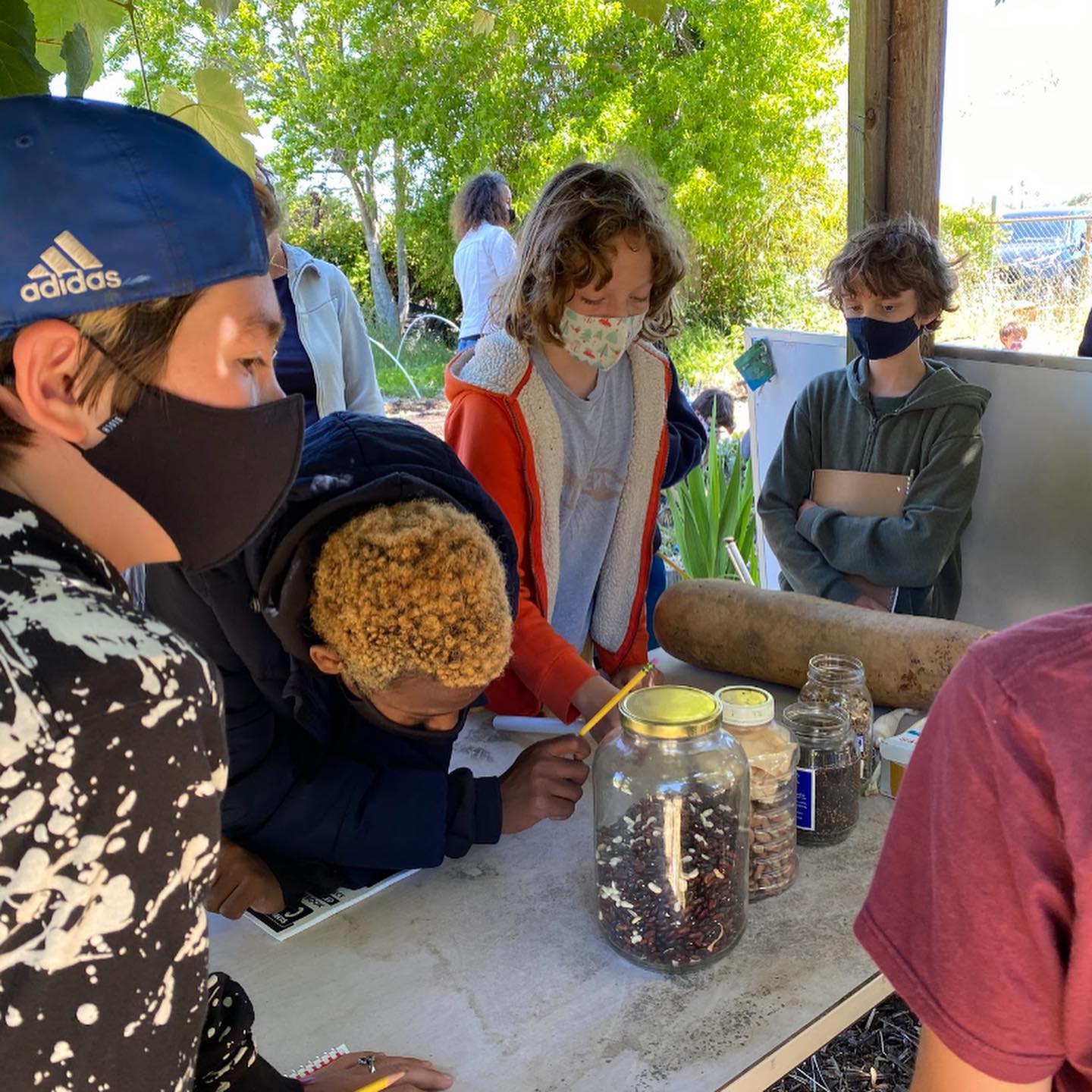 We have been wrapping up the school year. Thank you to the youth and staff! Congrats to the graduating classes of 2021
We are very thankful to also have had the chance to host Crestmont Middle School. They were doing a food justice class. Together we learned about the peasant declaration of rights, by la vía Campesina. They have a cool illustrated booklet check it out. We also learned about the importance of small farmers, indigenous peoples, and peasants / Campesinos in preserving biodiversity.
In the garden we planted lemon cucumbers
And enjoyed making seed packets from seeds saved here at Verde elementary by Bienvenida Meza throughout the years.
We love hosting classes and we are excited for our summer program with Verde elementary