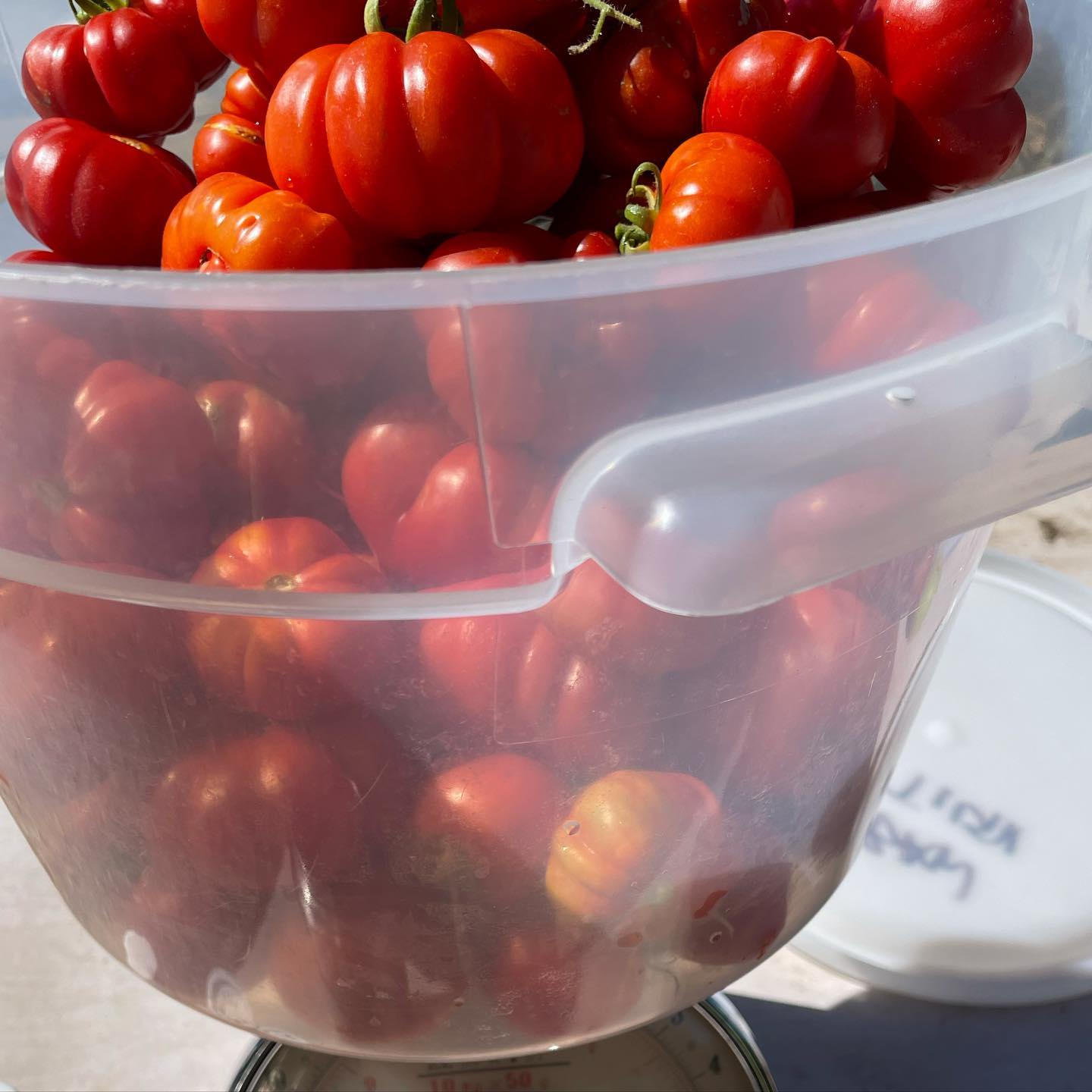 Verde K-8 garden days have been vibrant. With our 6th – 8th grades we are learning what a food system is and we harvested a bunch of tomatoes.
With 4th – 5th grades we made apple crumble from our generous apple tree and this time we worked with amaranth flour, a grain native to Central America that self-seeds in the garden.
This September was filled apple crumble, we made this delicious apple filled treat with over 130 students!
With Kindergarten -3rd grades our winged teacher, the monarch butterfly, taught us about their life cycle and we were able to observe up close what a chrysalis looks like. We learned that the golden belt of the chrysalis is where they breathe!
We also learned about the differences between bioregions and borders, which are made up of people. Bioregions are what monarchs remember when they migrate from north to south and the other way around, following the weather, instinct, and towards species of a milkweed plant, (Asclepias speciosa and aclepsis currasavica ) which we observed in the garden. Since we have recently been learning about us humans being animals and part of the web of life, we know migration is a natural process.
We are also excited to see chayote flowers blooming and we are learning from Ms. Meza how to seed save lemon cucumbers , tomatoes, and all our summer favorites!