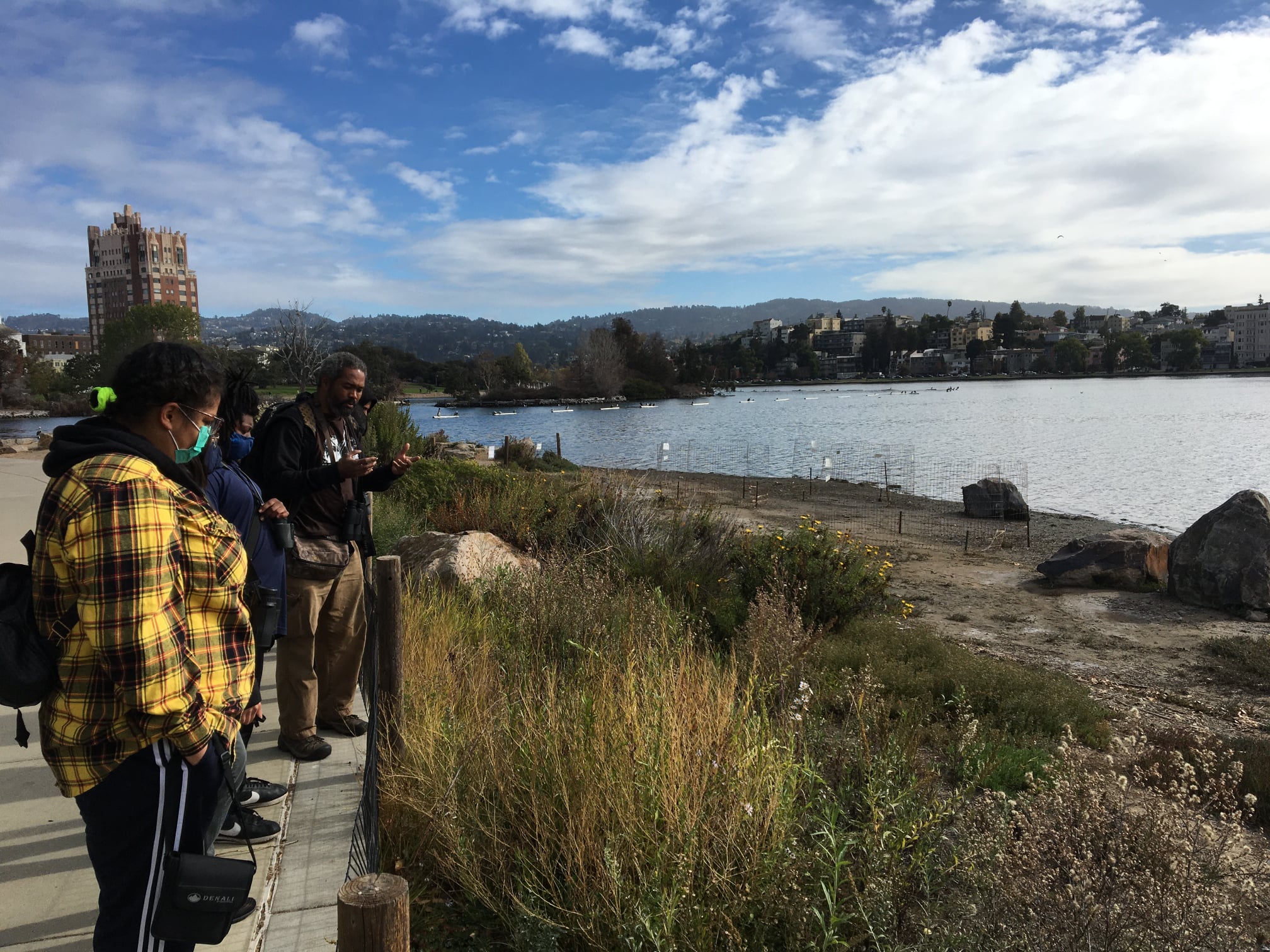 Our Basins of Relations Watershed Restoration Training Program has shifted from our first unit — Our History / Our Watershed — into our second unit: Biodiversity!
Our amazing apprentices have been building their knowledge of all the plants and animals that call the San Francisco Bay Area home: bird-watching at the nation's first wildlife sanctuary (Lake Merritt!), seed collecting at Albany Hill, and beekeeping right at the North Richmond Farm.
We are excited to see the ways this rain will rejuvenate our local creek ecosystems. When we work to build a more biodiverse and pollution-free watershed, it's days like today we think about: when the runoff from our urban environment directly impacts the living beings who rely upon the creek for survival.
We hope you and your loved ones are staying safe and dry during this "atmospheric river" storm!
Check out the pics below to see more of our adventures: