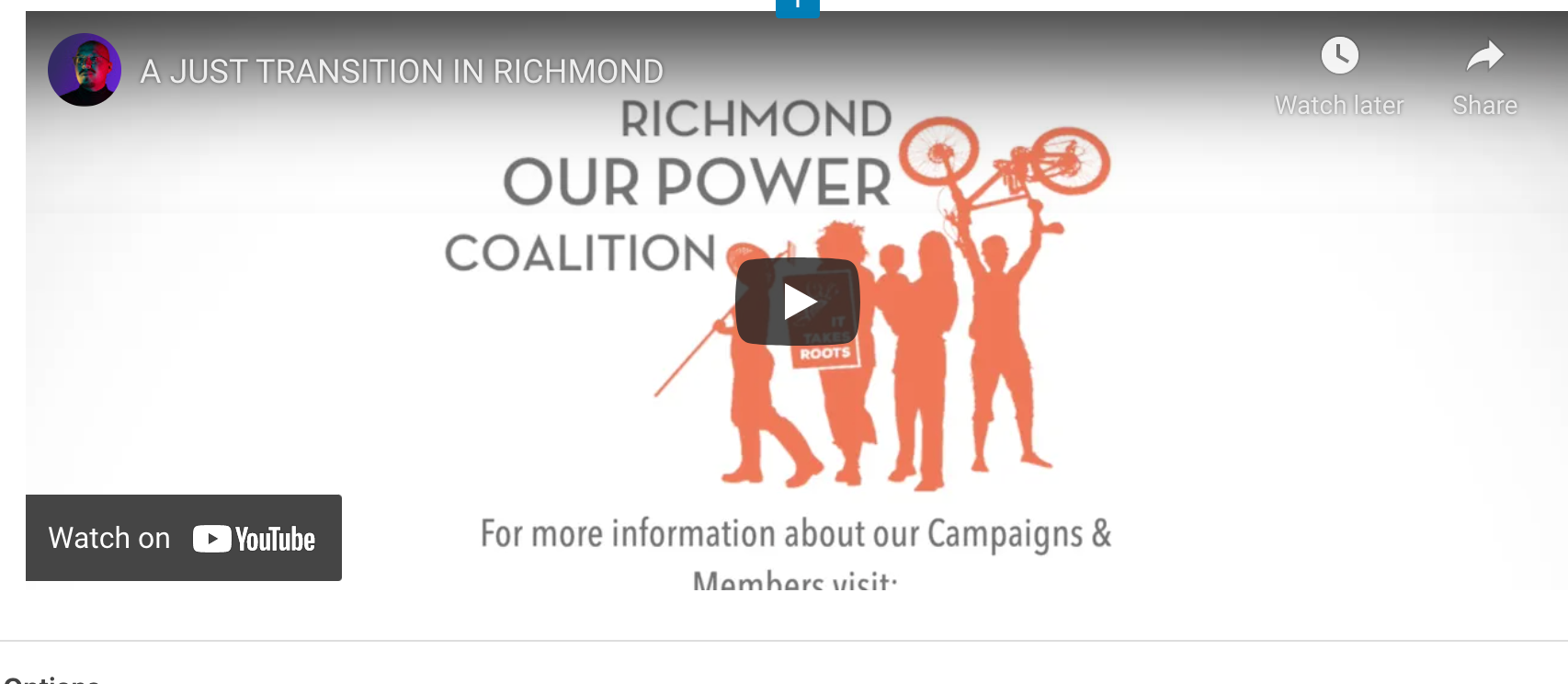 The Richmond Our Power Coalition would love for you to get to know some of the community members that make up our coalition doing this work to transform our beloved Richmond into a thriving and regenerative city. Enjoy our video introduction to our organizations.
The Richmond Our Power Coalition is a constellation of nine organizations that are helping to create the vision of a regenerative ecosystem in Richmond, CA. These organizations have cultivated several intersections of power building with Richmond residents to advance a just transition from an extractive economy t
o a regenerative economy for people and planet. The Coalition coordinates and unites around a set of visionary and oppositional strategies to build the economic, political and cultural power of residents on the forefront of multiple crises.
Video by Josue J Hernandez and Katt Ramos