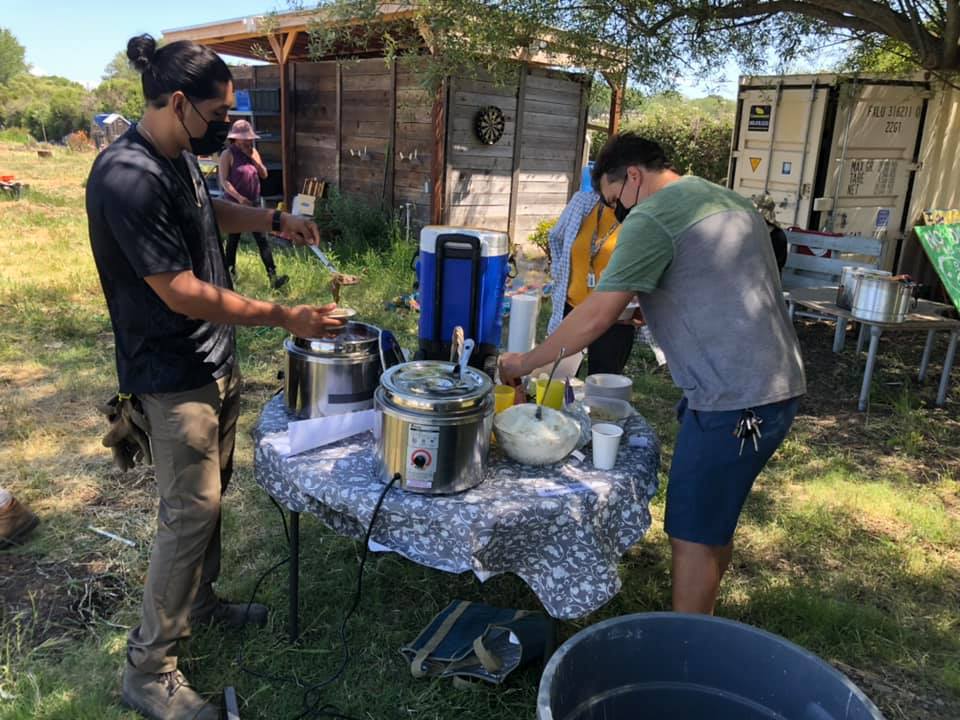 This week the crew continued taking care of our soil, prepping the crop beds, and transplanting delicious squash and tomatoes.We have also been focusing on doing maintenance around the farm by removing invasive weeds from our crop beds, the pathways and the orchard. The flowers are blooming and attracting pollinators like bees!   
And of course continuing with the owl house. This is a project the team has been very excited about as we are really getting to expand our carpentry skills and also building something together! 
A big thank you to everyone who joined us for our volunteer day! The volunteers got to plant more natives, sunflowers and milkweeds along our fence line in the orchard, right next to the Fred Jackson Way, beautifying the edge of the farm to attract more beneficial insects.  
They also continued prepping our last raspberry bed by amending the soil and planting the berries in their new home. 
Big thank you to everyone, we appreciate all the support! Hope to see you at our next event. To register for future volunteer events, you can go to our Eventbrite by clicking HERE.