Girls Garage Chicken Coop Completed!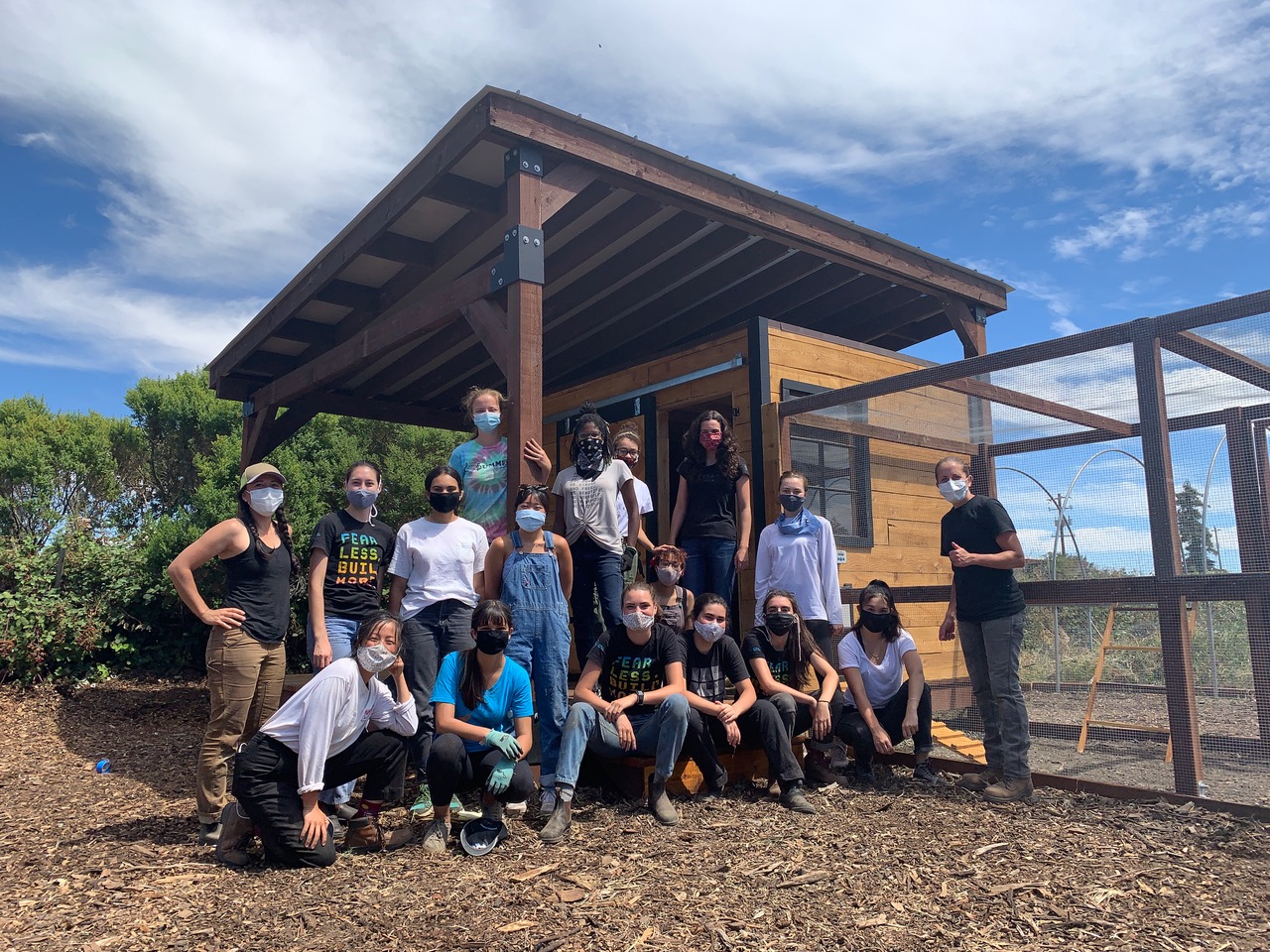 Photo courtesy of Girls Garage
Or, should we call it a Chicken Pavilion?!! The coop and chicken run for up to 50 chickens was
designed and constructed by Girls Garage, a Berkeley-based program for girls and female-
identifying youth ages 9 to 18 who want to learn construction. The completed coop is rodent-
proofed and large enough for a person to walk into, with roosts and nesting boxes for the hens,
and outside access doors for collecting eggs.  The chicken run has extra wire reinforcement for
protection of the hens from predators, and there is an automatic door to the coop that closes
after all the hens are in at sundown.
For more photos and the full story of its construction, visit
the Girls Garage project webpage, at https://girlsgarage.org/projects/urban-tilth-chicken-pavilion/
More Crop Rows Built!


Farm Crew have built more than 25 new crop rows so far in 2020. These will be planted once
the new irrigation system construction is complete.

Irrigation System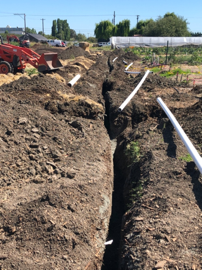 A high tech farm irrigation system is being installed by a local contractor, Gardener's Guild.This system will allow us to water the crops and orchard in a water-efficient and crop-specific manner, and has been designed to incorporate the additional irrigation areas of the full farm complex at buildout.  (Currently, crops are being hand-watered… a time consuming and inefficient process) The irrigation system construction is funded by a Contra Costa County Measure WW (East Bay Regional Parks) grant.


Wash & Pack Facilities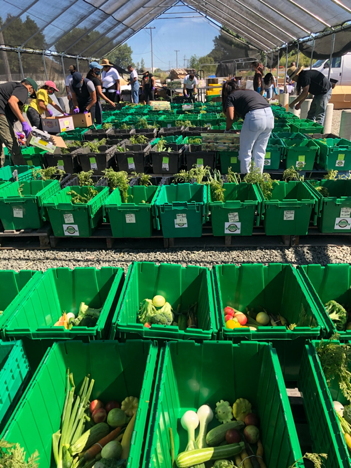 With the expansion of the Urban Tilth Community Supported Agriculture (CSA/"veggie box") program to meet an increased demand for fresh local food, it was necessary to improve our area for washing and sanitizing boxes, washing produce, and packing boxes for distribution to CSA members. Two new, large wash & pack facilities were constructed by local contractors Overaa & Company (shade structure and anchorage), and Madriz Landscaping (building pad and interior tables and wash facilities). Gravel for the structure pad and K-rails for structure supports were supplied by Ghilotti Brothers' EcoTerra facility just across the street from the farm.  The shade structures were supplied by FarmTek. Funding for these facilities was provided by an assortment of grants and donations.