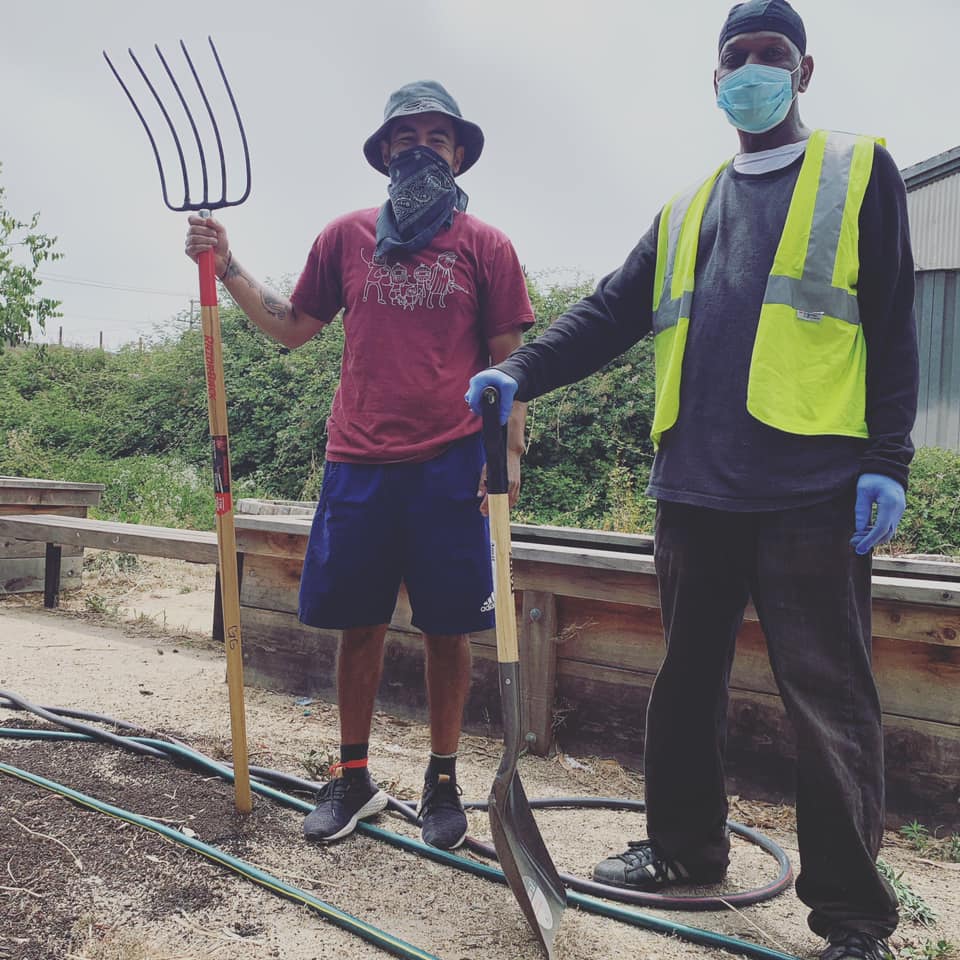 Lots of work happening in the Greenway Gardens!
– Loving on the Blueberries
– Planting tarragon, mint, rosemary, marjoram, and oregano in our beautiful herb bed
– weeding, mulching, and planting 3 new citrus trees in the 4th street citrus orchard
And always pick up all the trash that people love to dump near the garden
Thank you to the 3 volunteers who came out today to help us make this happen!
Join us Monday for more lovely summer Garden Therapy!
*Good for the soul, soil, and community
Check out our gallery of garden improvements: