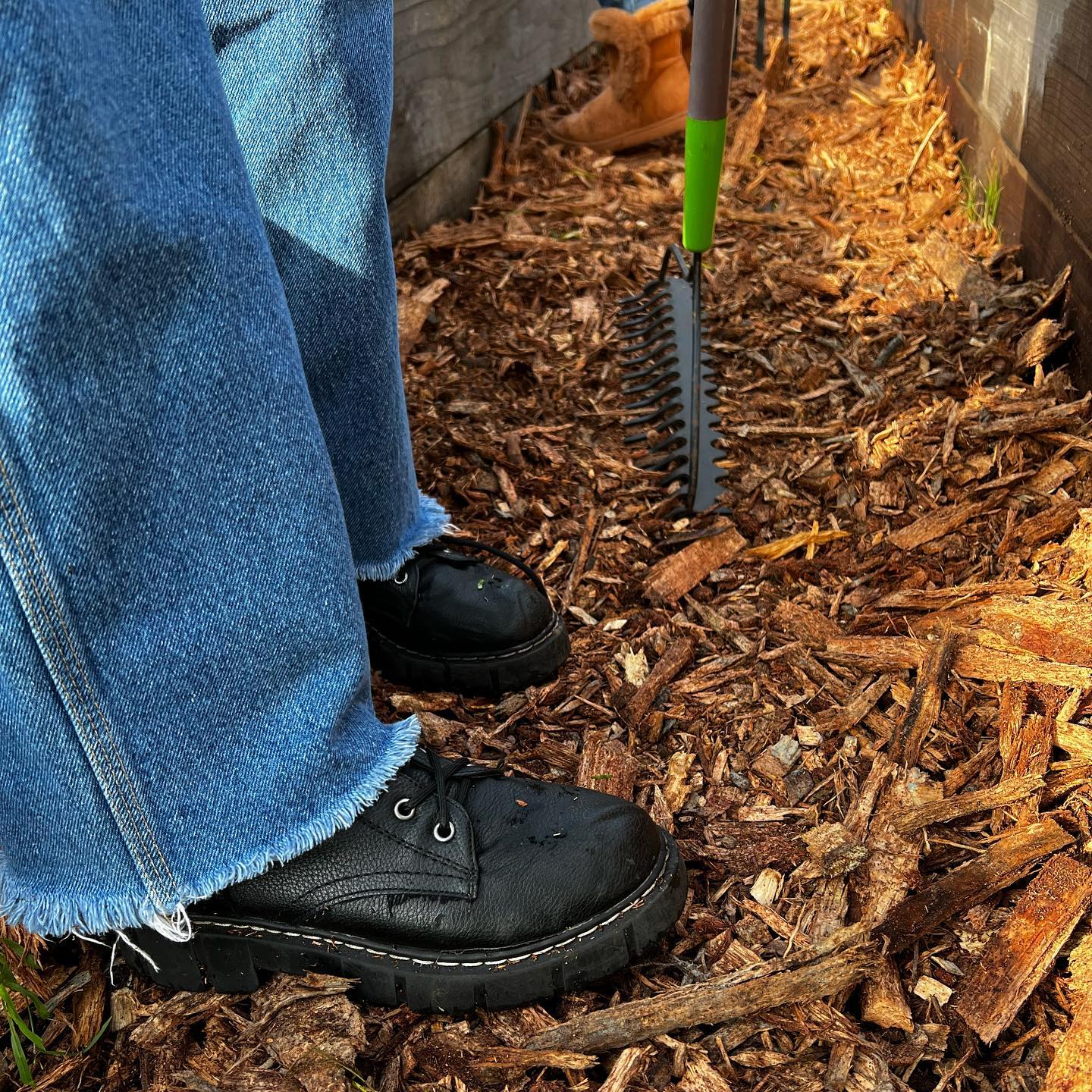 The rain has definitely given life to the weeds in our gardens. We went over a weed suppression technique, sheet mulching!!
Sheet mulching is basically using cardboard or cloth to cover the ground after pulling big weeds out, then we put wood chips over it
Students learned quickly and got down to it! We got 70% of the garden covered now!
Students also got most of their beds planted and taken care of. So they started painting their beds
We're so grateful for the sun for coming out and giving us the chance to continue learning outside and with the elements & plants