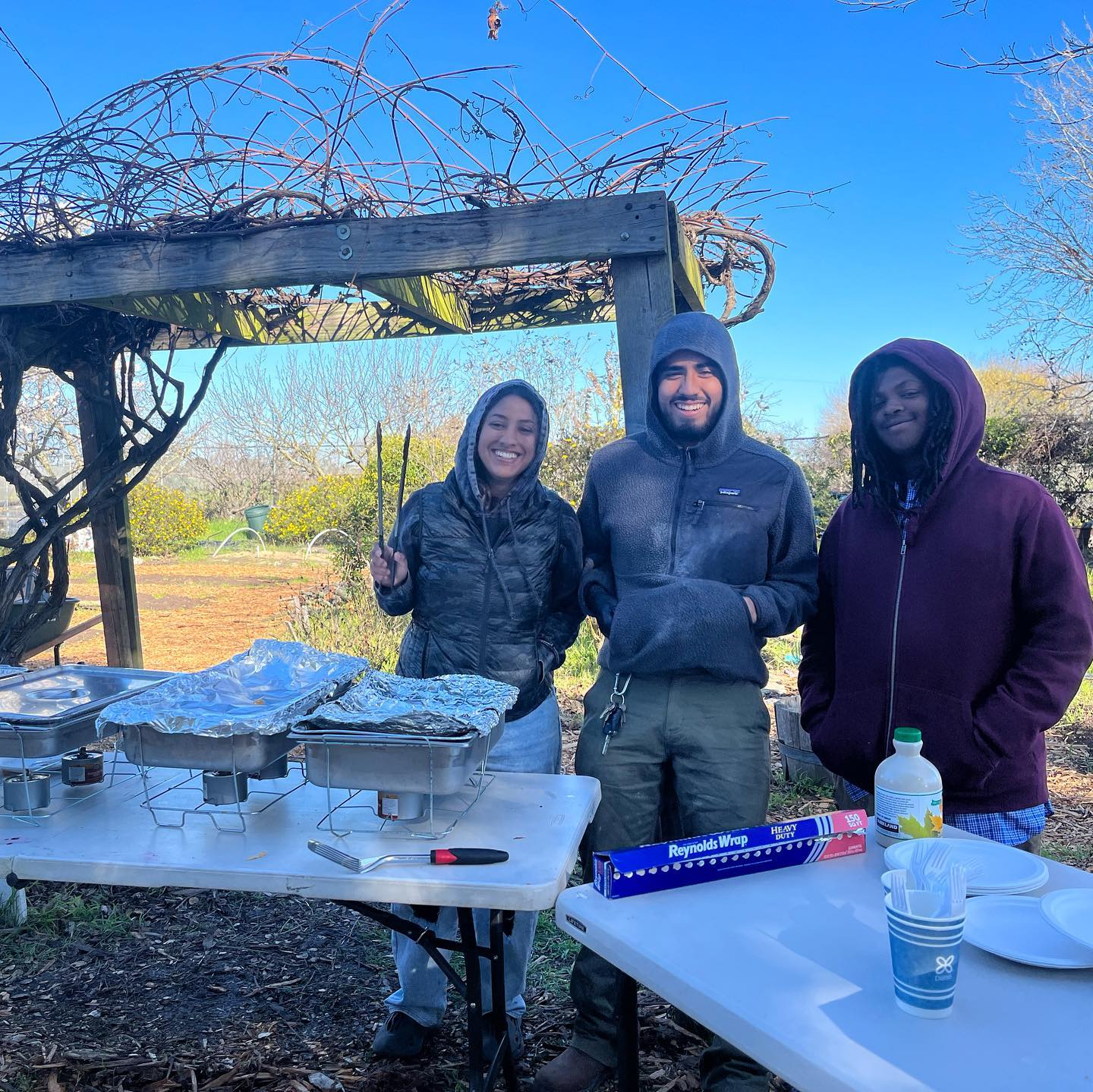 This week we hosted a Free Breakfast celebrating Black History Month and the legacy of the Black Panther Party in different cities, even Richmond!
Students enjoyed warm wheat pancakes, fresh fruits, berry compote, smoothies and cinnamon apples. Shoutout to our Watershed team and Operations/Facilities Manager, Chinue for supporting and hanging out with Verde students! Students expressed gratitude and said the food was a "chef's kiss".
On another note, our flowers and fruit trees have been blooming, and students are excited to see new colours appearing in the garden. They've been identifying new plants and working hard mulching garden pathways to suppress invasive weeds. We are slowly saying goodbye to Winter and welcoming the new Spring.