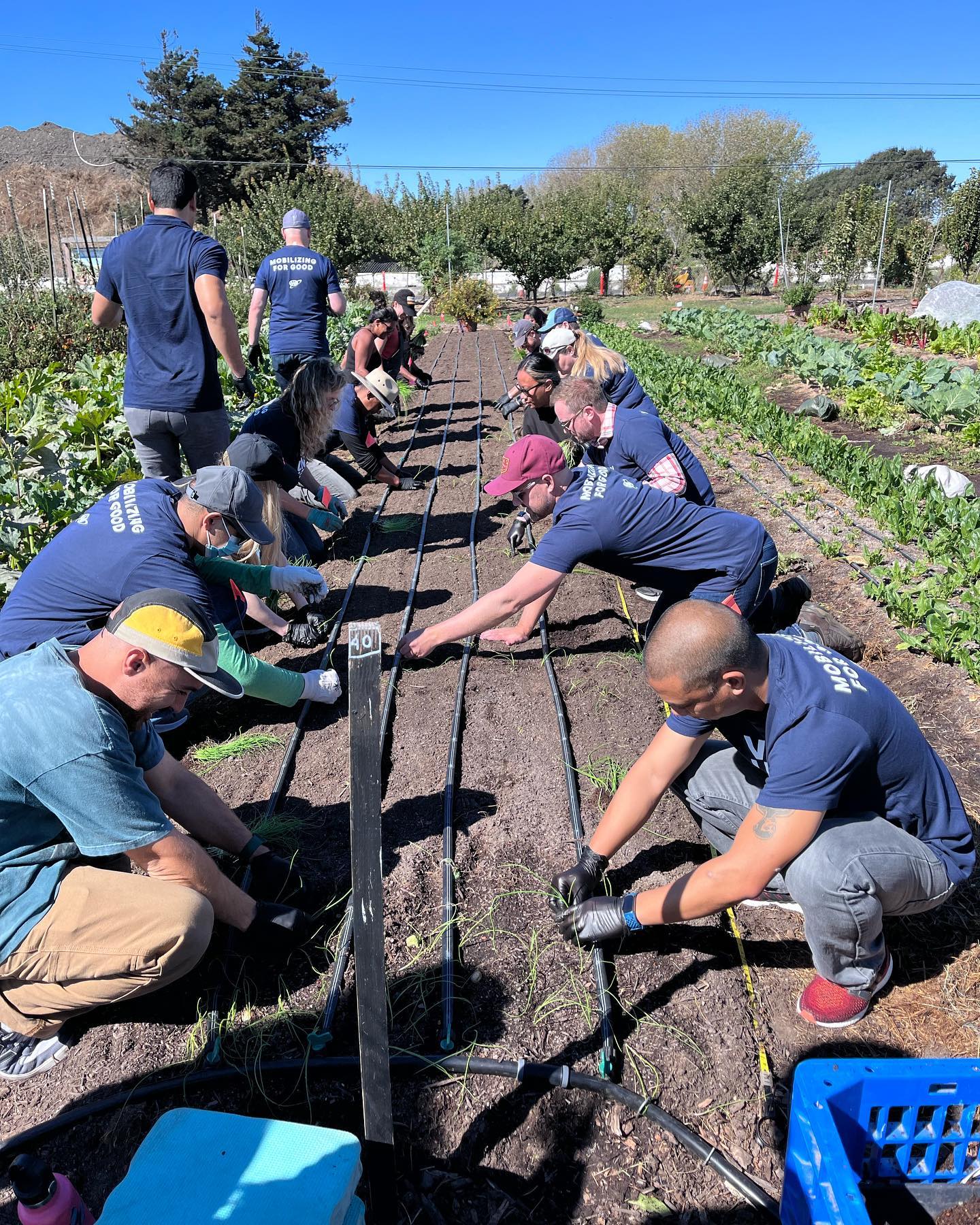 Folks, it's been a while… the farm crew has been busy busy busy as we come down from summer and get ready for this fall. We have been removing produce that has run its course and planting new starts like lettuce, spinach and so much more!
This week we also had a lovely visit from the triple AAA office located in Berkeley as they got to take a break from the computers and got to work on the soil by planting bunching onions and transplanting bok Choy in our greenhouse.
We are excited about what's to come so stay tuned for more updates on the farm.