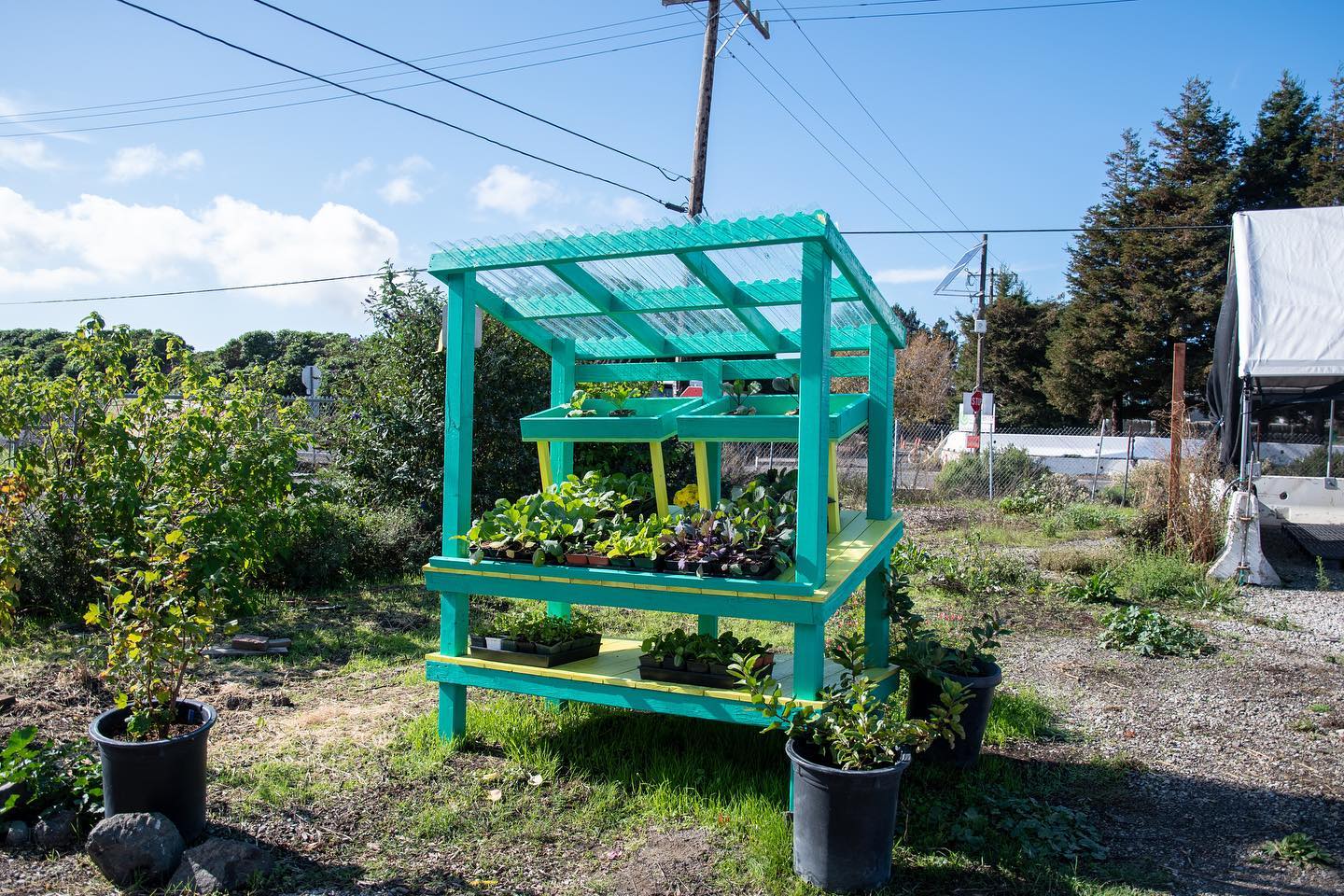 Have you been looking to add some veggies to your garden? Well, look no more! Come by the North Richmond Farm every Monday, Wednesday, and Friday from 9-4pm to pick up your own vegetable start! Sometimes we grow too many starts and don't have space for them in our farm or garden beds. So we decided to offer them to our community! Especially to the Community and School gardeners out there who often need support getting seedlings for their projects. This stand is located at the entrance of the farm:
The North Richmond Farm 323 Brookside Drive,Richmond, CA 94801. Available TODAY Wednesday, 11/10/21:
– Green cabbage
– purple cabbage
-spinach
-lettuce
-cilantro!
Thank you so much to the fabulous folks @GirlsGarage for designing & building this beautiful Nursery Stand!