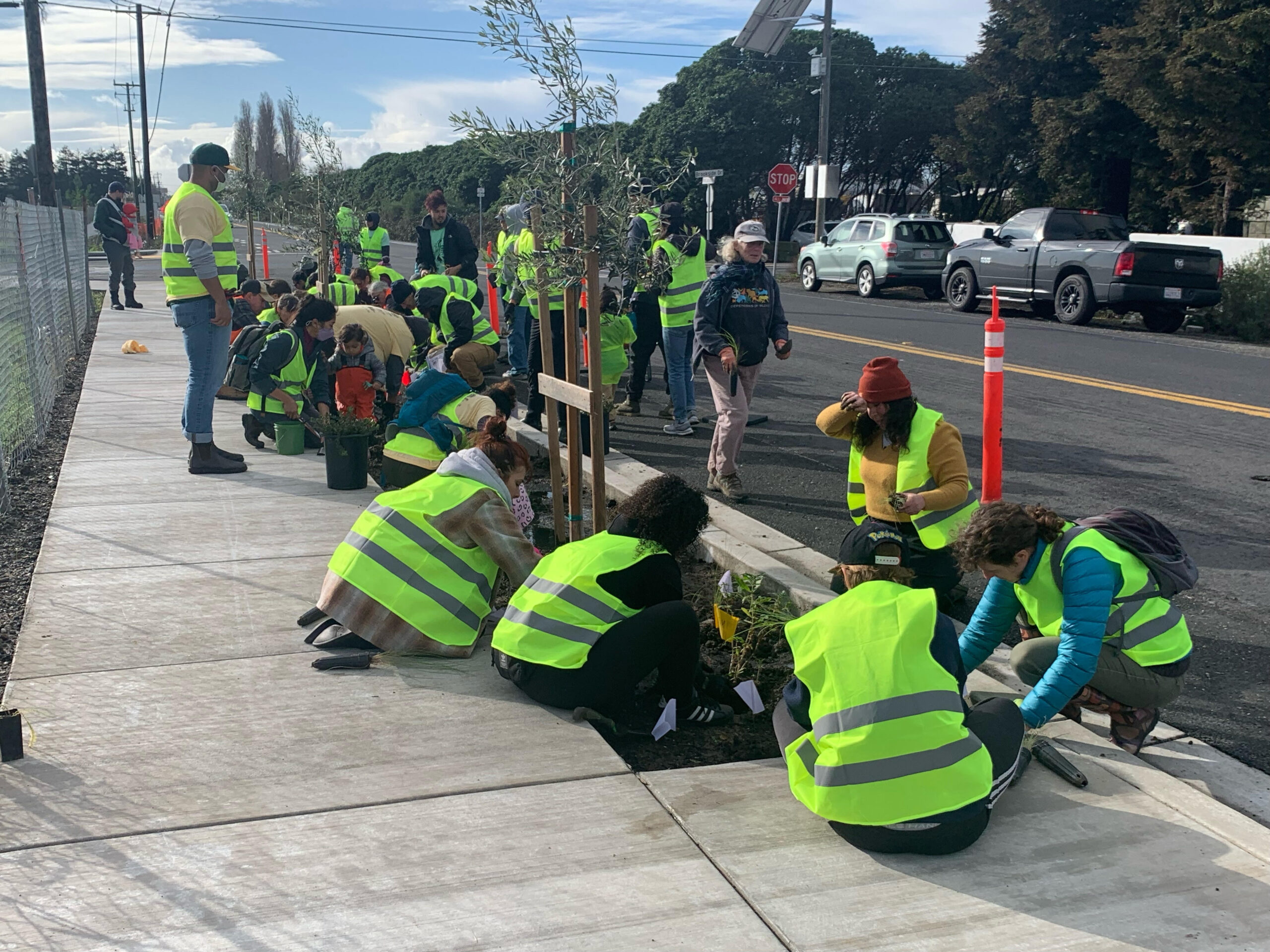 The Fred Jackson Way Raingardens project includes construction of sidewalk and bike lane, bioswales and raingardens for treatment of stormwater runoff, on the east side of Fred Jackson Way between Brookside Drive and San Pablo Creek. This area was previously a dirt shoulder and garbage-strewn ditch. The sidewalk and bike lane, as a segment of the larger North Richmond Watersheds Connections project, provides access from the heart of the community of North Richmond to Urban Tilth's North Richmond Farm, enhancing access to fresh produce, and to community events, educational, volunteer and employment opportunities at the farm. The raingardens treat roadway stormwater runoff by filtering it through a specially designed soil medium before sending it on to San Pablo Creek.
Construction was completed by California Constructores from September through December 2022. Planting of the rain gardens and bioswales was completed by Urban Tilth's Watersheds Team with the help of more than 100 volunteers on Martin Luther King Day 2023.
Major funding for the Fred Jackson Way improvements was provided by grants from the State Coastal Conservancy, as follows: $147,000 planning grant awarded to Urban Tilth for design; $422,000 grant awarded to Contra Costa County with Urban Tilth as the sub-grantee for construction.