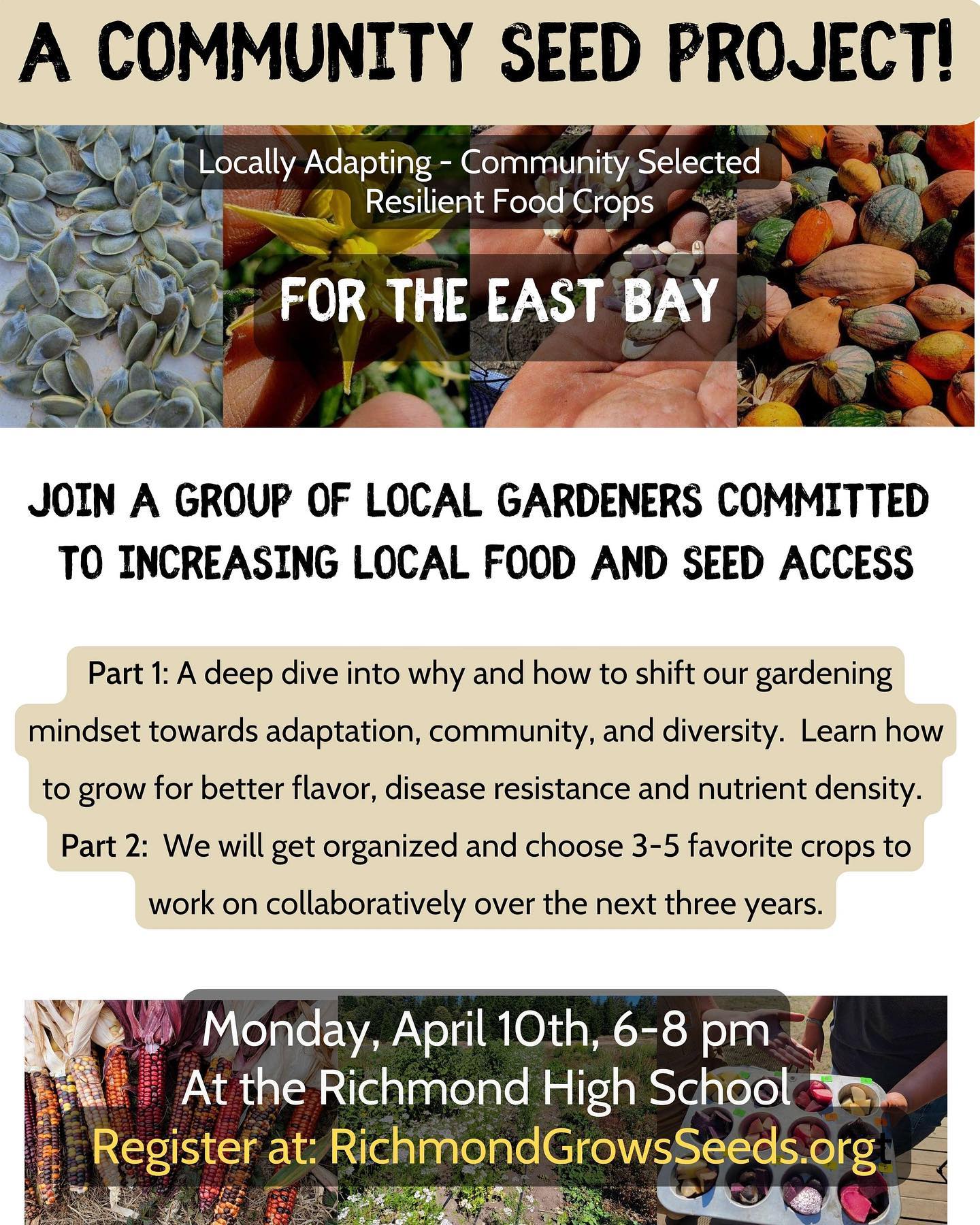 You're invited to a presentation on the benefits of working together to adapt selected food crops to local challenges and community preferences.
The first half of the workshop will be a deep dive into why and how to shift our gardening mindset towards adaptation, community, and diversity. We'll learn how to use 'promiscuous pollination' combined with the environmental and gardener selection process.
In the second hour, we will get organized and choose 3-5 favourite crops to work on collaboratively over the next three years.
Join us Monday, April 10th from 6-8 PM for this free, in-person event!
At the Richmond High School Garden Class!
There will be seeds available to take home; bring your own seeds to share if you have some!
This workshop is a collaboration between the @richmondgrows, @goingtoseed1, Urban Tilth, and East Bay Local Seeds!!
It is also part of the Million Seed Savers Campaign.
Hope to see all of you there, LET'S GROW TOGETHER