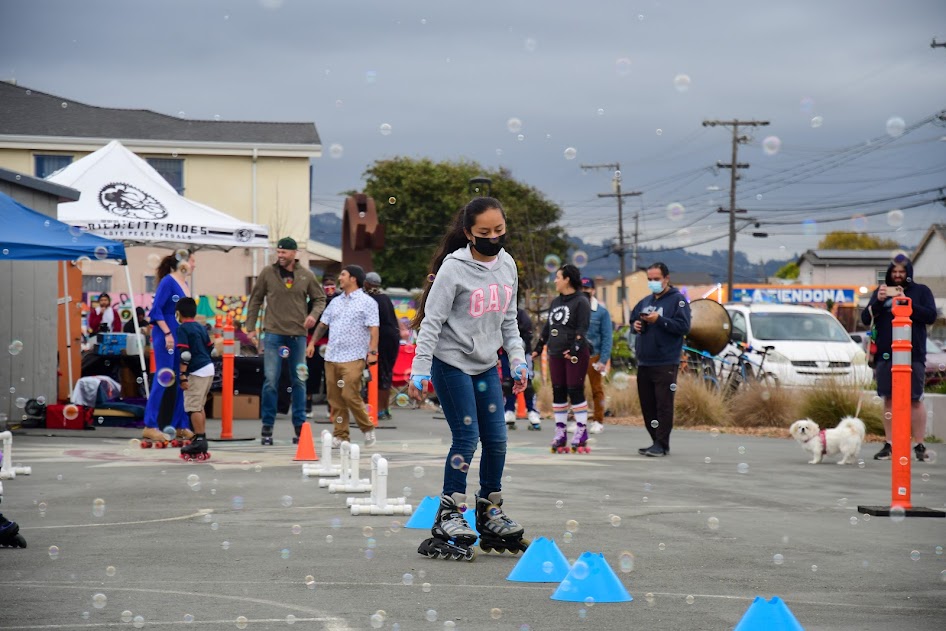 On Oct 17th Urban Tilth, Rich City Rides, Moving Forward and the Rich City Rollers held our first annual Roller Disco!
The half court at Unity Park was transformed into a Roller Disco rink filled with community members, bubbles and laughter. We created a FREE roller skate lending booth so those without skates could get their groove on.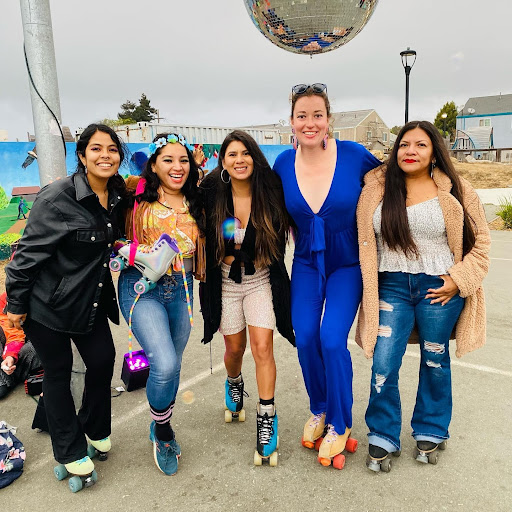 A local DJ and skates were all we needed to have fun but there was more! We set up a free farm stand that distributed 375-lbs of fresh, local produce to community members and party participants. A lot of the food was grown on Urban Tilth's North Richmond Farm; we also grew some purple cabbage, cauliflower, and cilantro starts for folks' gardens.
A few local vendors also popped up to join the party; Urban Tilth partnered with Snappers Seafood and gave away 50 fish sandwiches free of charge to people throughout the Disco.
The games were the best. Everyone had so much fun! The Rich City Rollers hosted a relay race that included everyone who wanted to skate. The relay race went on for rounds after rounds.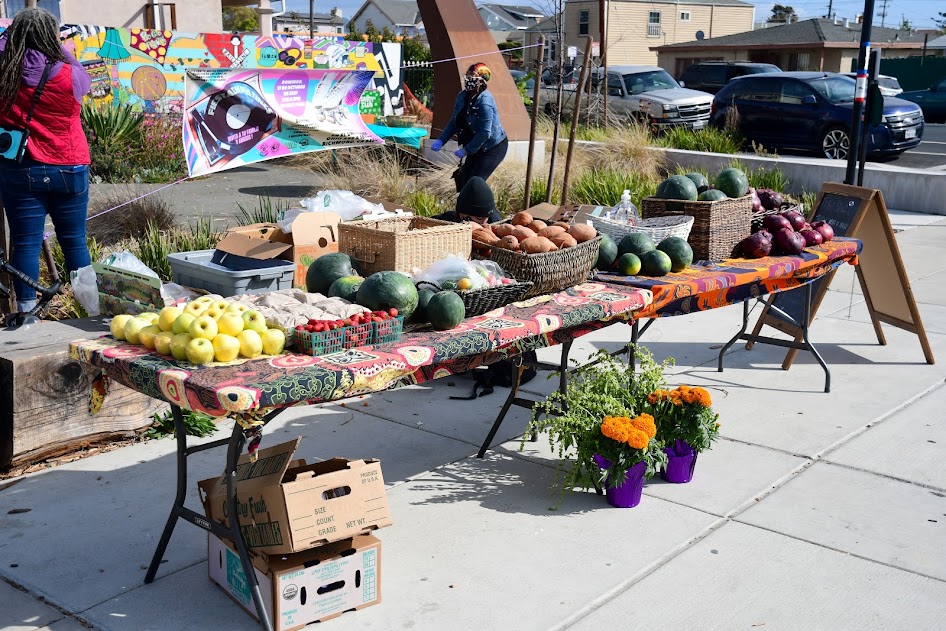 There was also a costume contest with a $25 visa gift card prize. At the welcome table there was a jar filled with San Francisco salt water taffy; the person who guessed the right amount got to take the jar (and all the candy) home.
Towards the end of the event everyone who was still skating collectively formed a soul train line; the one with the grooviest moves won a $25 visa gift card. The event came to a beautiful end when we got to welcome the first beautiful rain shower of the season.
To view more photos from this event click HERE
For more information on future events click HERE