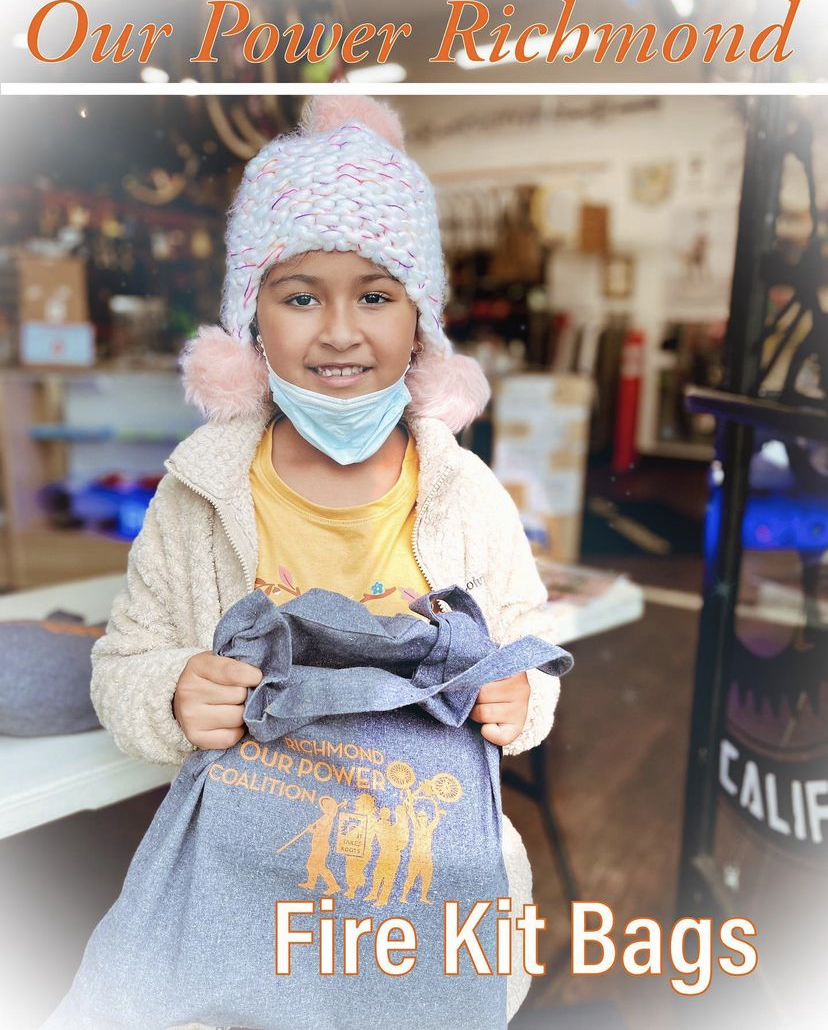 500 Fire kits for Rich City
We sometimes hear the city of Richmond described as a "refinery town". For those who live here, we feel the impact of the fossil fuel industry in and on our bodies and on the land we live on. We want our community to make the connections between Climate Change that is intensifying our wildfire seasons, and the fossil fuel industry that has had a harmful impact on our respiratory, nervous, immune and digestive systems for over 100 years.
This is where the Richmond Our Power Coalition Wildfire Kit Project was born. This project brought the 9 organizations of our Coalition together to plan, procure, prepare and distributed 500 fire kits with herbs, masks, water and information on how local local residents can protect ourselves from both wildfires and the ongoing onslaught of flaring and air pollution from the Chevron refinery, highways, port and railroads that encircle Richmond's poorest neighborhoods.
These kits were a practice in communal care, and interdependence. We are all relatives to each other and that includes the land and all its elements. A way to combat the systemic forces that disconnect us from each other and the healing herbs, plants and fresh foods that surround us, is to learn what is accessible and how to honor the medicine it brings.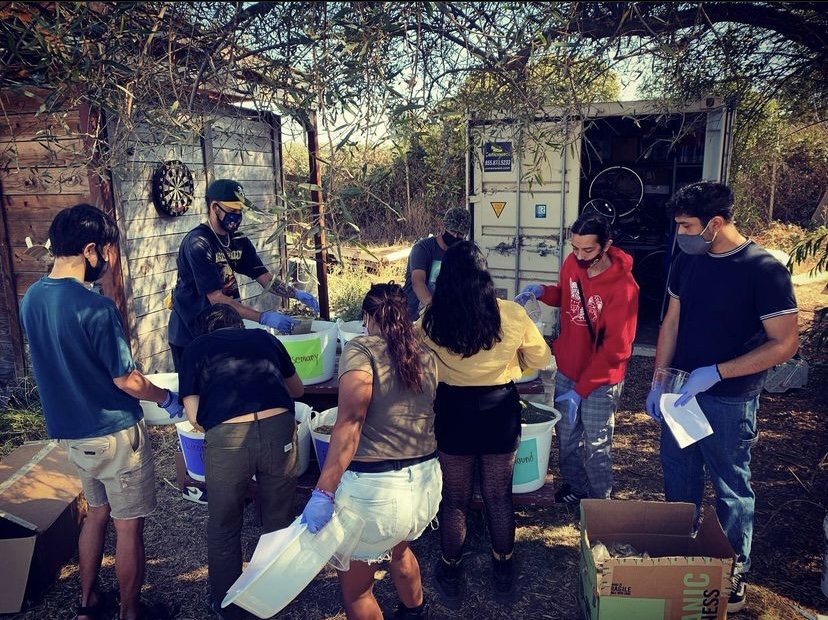 Working collaboratively to blend herbs, package the kits, and distribute to Richmond community members we have relationships with, is a practice of communal healing. Our plant medicine curators at Urban Tilth took great care to choose a combination of herbs that will help strengthen our bodies and relax our spirits as we navigate a landscape of flaring, wildfires and other environmental and social factors that affect us in deep ways.
Our coalition is dedicated to providing our Richmond community with relief, care and some information that will keep them safer and rooted in healing. We want to be a gentle and constant reminder of the healing resilience we have as Black, Indigenous and other melanated peoples.
We hope to bring this practice often and to more of the community as we move towards a collectively stewarded Just Transition.
* Written by Katherine Ramos, Richmond Our Power Coalition Coordinator
To learn more about the work of the Richmond Our Power Coalition click HERE