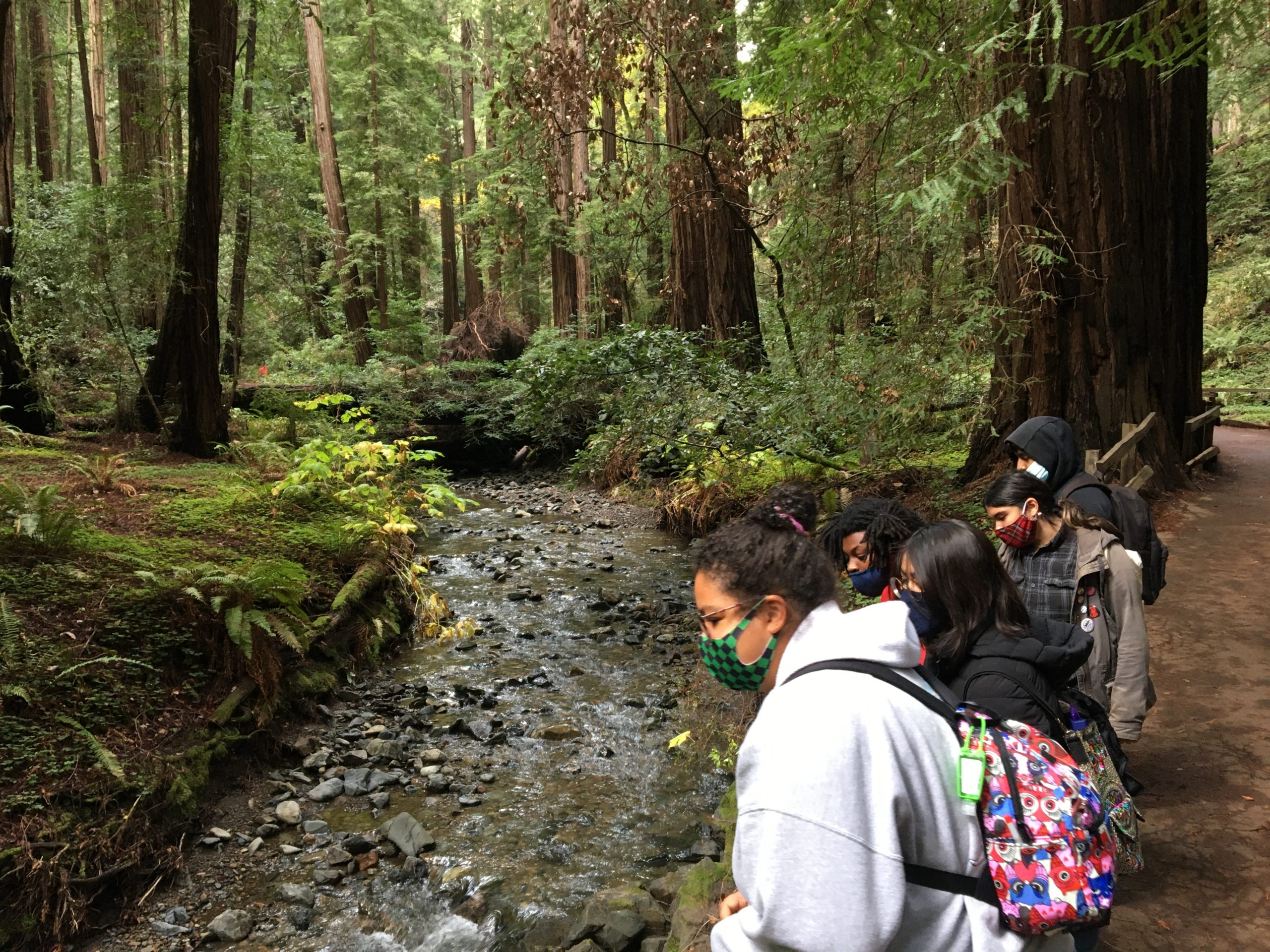 Connecting the health of our community to the health of our watersheds.
We're excited to announce the graduation of five young adult apprentices from our Fall 2021 Basins of Relations Training Program!
These West Contra Costa County residents spent the last 12 weeks deepening their understanding of the fundamental interconnectedness between the health of the community and the health of our watershed ecosystem. In addition to gaining hands-on skills in native plant propagation, green infrastructure installation, vegetation management, and erosion control, and our outdoor classroom sessions introduced the apprentices to topics necessary to understand and reconnect to the land beneath our feet, including: hydrology, ecology, ecological restoration, environmental justice, the climate crisis, and so much more.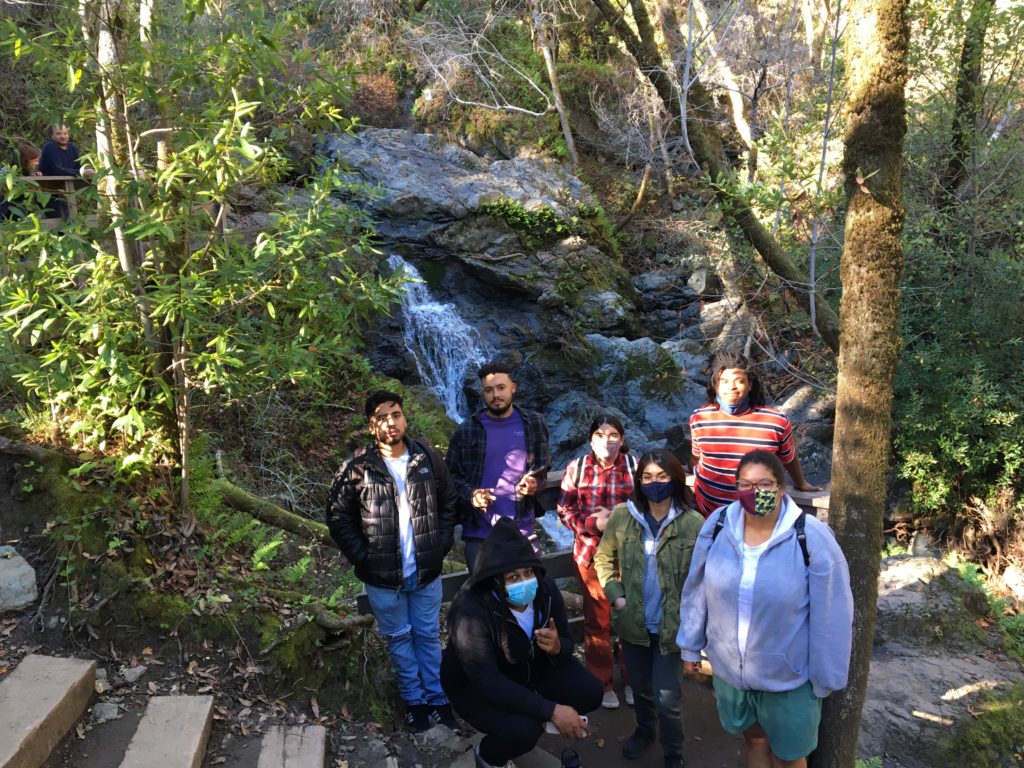 While the COVID-19 pandemic certainly affected our programming, we were able to host classes and amazing guest speakers beneath a willow tree at the North Richmond Farm, which is nestled right between San Pablo and Wildcat Creeks. Our guest speakers provided invaluable insight into all the amazing activism, research, and stewardship taking place here in West County, and gave the apprentices an expanded sense of what's possible for themselves as they embark on a career in environmental stewardship. Field Trips to other natural areas (e.g. Muir Woods, Lake Merritt) also helped deepen our collective understanding of the wonders around us.
The apprentices put their knowledge to use through hands-on restorative work along Wildcat Creek (in North Richmond and in Alvarado Park), San Pablo Creek, and Cerrito Creek, in collaboration with our permanent Watershed Restoration Field Crew: increasing native plant biodiversity, creating habitat that supports a native food web, and removing pollutants from the riparian corridor. These young adult apprentices have inspired us with their commitment to bettering themselves, our community, and the natural world around them, and we can't wait to see what lies ahead for them. Their passion reminds us: water is life, ecosystem health is community health, and the natural spaces among us deserve our pride and support.
Special thanks to The Gamble Foundation, Patagonia, the City of Albany, East Bay Regional Parks District, and Contra Costa County Flood Control District for your support of this work!