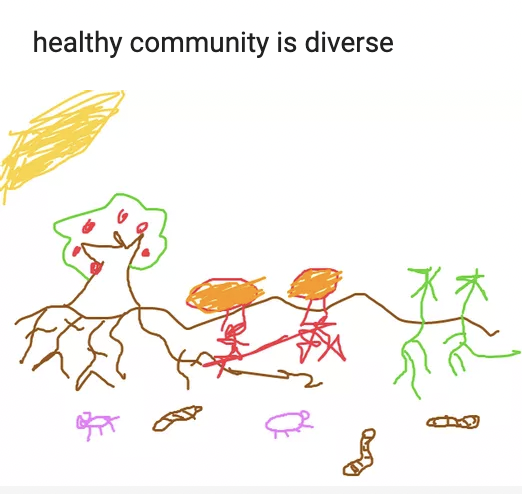 The pandemic has been hard on our young students who rely on learning through direct engagement with their teachers, other students, and learning materials. This is especially true when it comes to the classes and activities Urban Tilth usually offers to all Verde Elementary students to support their learning through class visits and recess activities in the garden. For over 20 years, Verde students have come to the garden to watch their science, art, nutrition, and math lessons come to LIFE, right before their eyes!
That's why we were so excited when teachers from Verde Elementary decided it was time to get the kids back in the garden, even if that meant virtually! Thanks to the efforts of the Verde elementary teachers and our Urban Tilth Verde Garden team, students were able to receive wool planters this Spring with soil and seeds – all delivered to their homes – and start Zoom garden classes so that they can continue to grow and learn with hands-on activities while they are at home.
These portable gardens have been a BIG success! So much so some students had to expand from their planters to a small garden! Which is just so beautiful to see!
In-person learning has resumed for a few students. And these students are back in the garden! Some were able to make clay pots while learning about the qualities of clay and how clay can actually help improve soil structure and soil nutrients in some circumstances.
But much of the learning is still done online via Zoom. Our students can say some wonderful, insightful thoughts on soil and life itself. We asked them what does a healthy community looks like and what does healthy soil looks like.
Check out the photos below to see some of their responses