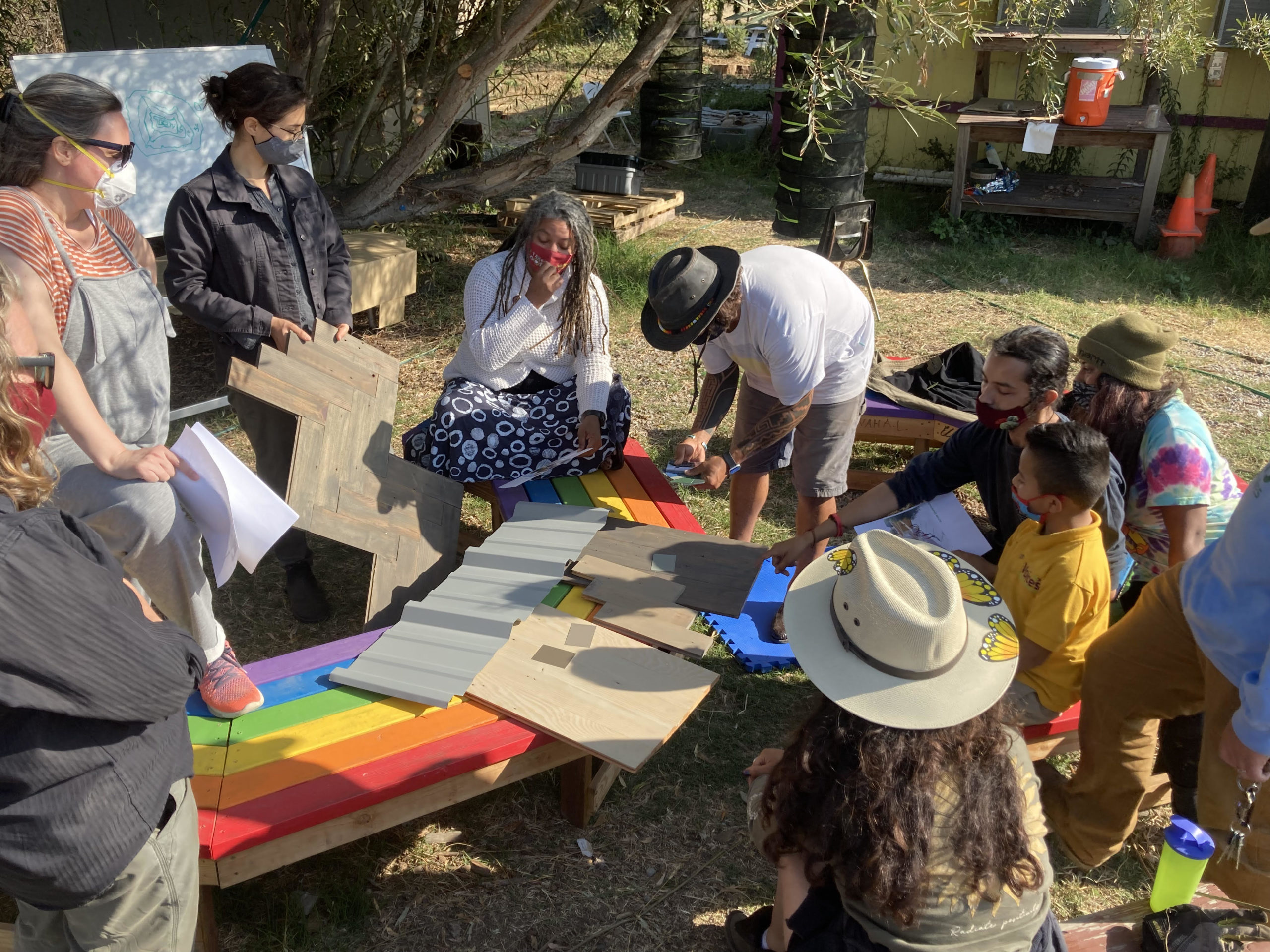 Things are moving along on the design front for the North Richmond Farm. Phase 2 of Farm Construction will include the farm operations facilities, such as the greenhouse, shade house, tool shed, soil shed, the Watershed Center, and a composting toilet. Not all waste has to go to waste!
We are also excited to include one natural construction building, the Watershed Learning Center, in this phase of Construction. We hope to host some community build days next Spring to give local residents a hands-on "barn raising" experience of building straw bale structures with the help of Earth Bound Building, an inspiring Black-owned worker-owned cooperative construction company.

With an eye to beginning Phase II Construction possibly as early as late Spring 2022, the design team is working hard on completing plans to submit for a building permit. Input from the Urban Tilth Farm and Watersheds Teams are being incorporated into the design; which include areas for honey processing, beekeeping equipment storage, and soil sterilization for our planned native plant nursery.
Due to Covid, design team meetings have been conducted via Zoom, where we are able to look at things and brainstorm together with our design team led by Noll & Tam Architects and including Bay Tree Design Landscape Architects. At the same time, we are finalizing contract documents for the Fred Jackson Way Rain gardens and Phase I of Underground Utilities, which are planned to move into construction this summer, so be on the lookout for more construction news in the near future!