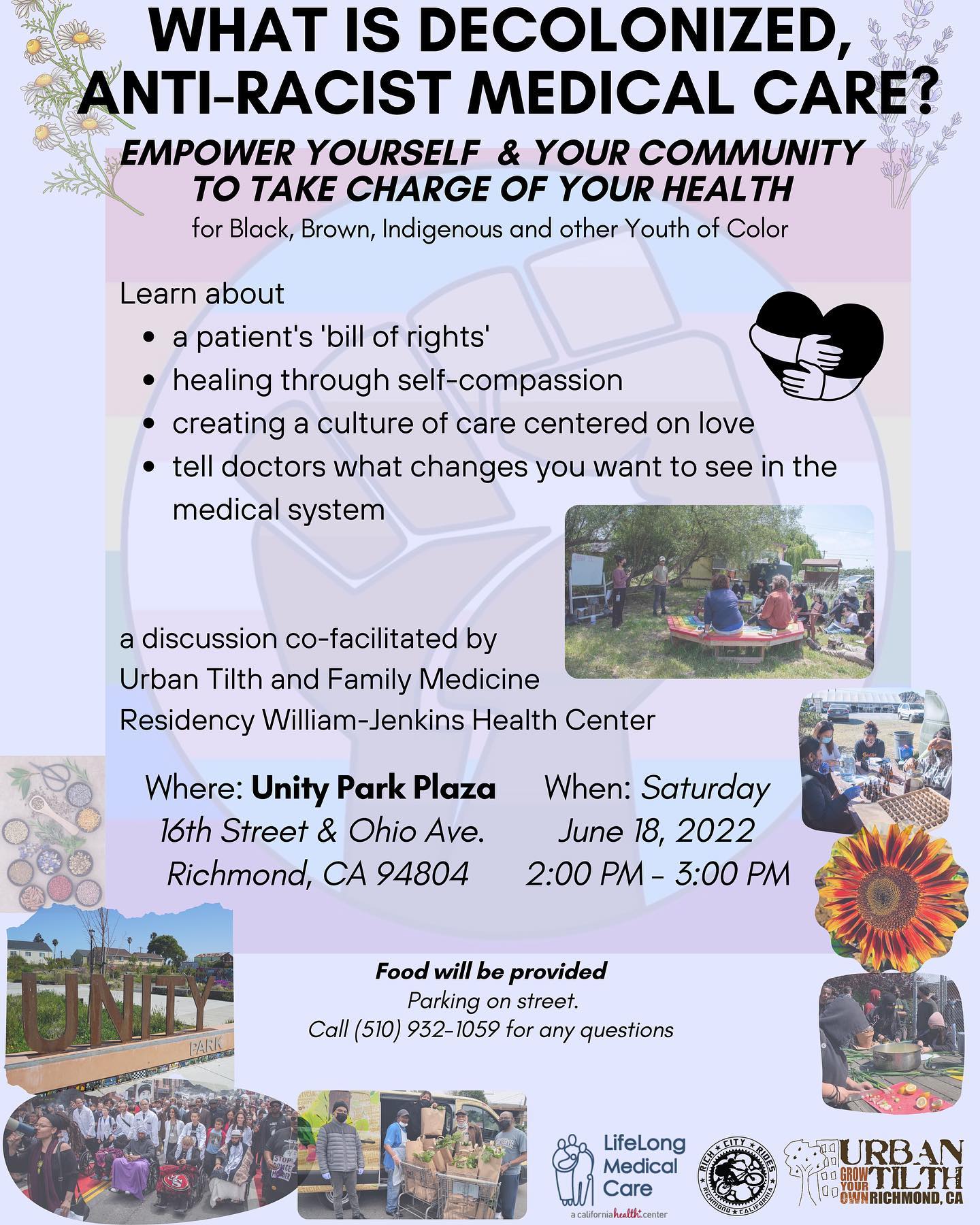 For the past 7 months, we've had the pleasure of having 5 resident doctors come to our schools and programs to help develop our curriculum and knowledge around our bodies' health, food as medicine, and chronic illnesses. Now, thanks to our 6th and last resident doctor Olivia Park, who has also co-founded the Do No Harm Coalition (@donoharmcoalition), we get to talk about something that has been a recurring theme: the need for systemic changes. This brings up the question.
What is Decolonized, Anti-Racist Medical Care?
Navigating the medical care system can be intimidating and difficult, especially for the youth of colour. Even as an adult, and after long discussions with 6 doctors, I still have so many questions!
The objective of this forum is not to build trust in the current system, but to ask the community what kind of care do they trust and want to see more of, what questions they want to be answered, and what needs to change.
We hope you could join us this Saturday at 2 PM after our volunteer event and mural unveiling at Unity Park to learn something new and to give voice to a new culture of care.
The link to register is https://x.gldn.io/kwDabhm8Sqb. There will be food and Spanish translations as well.