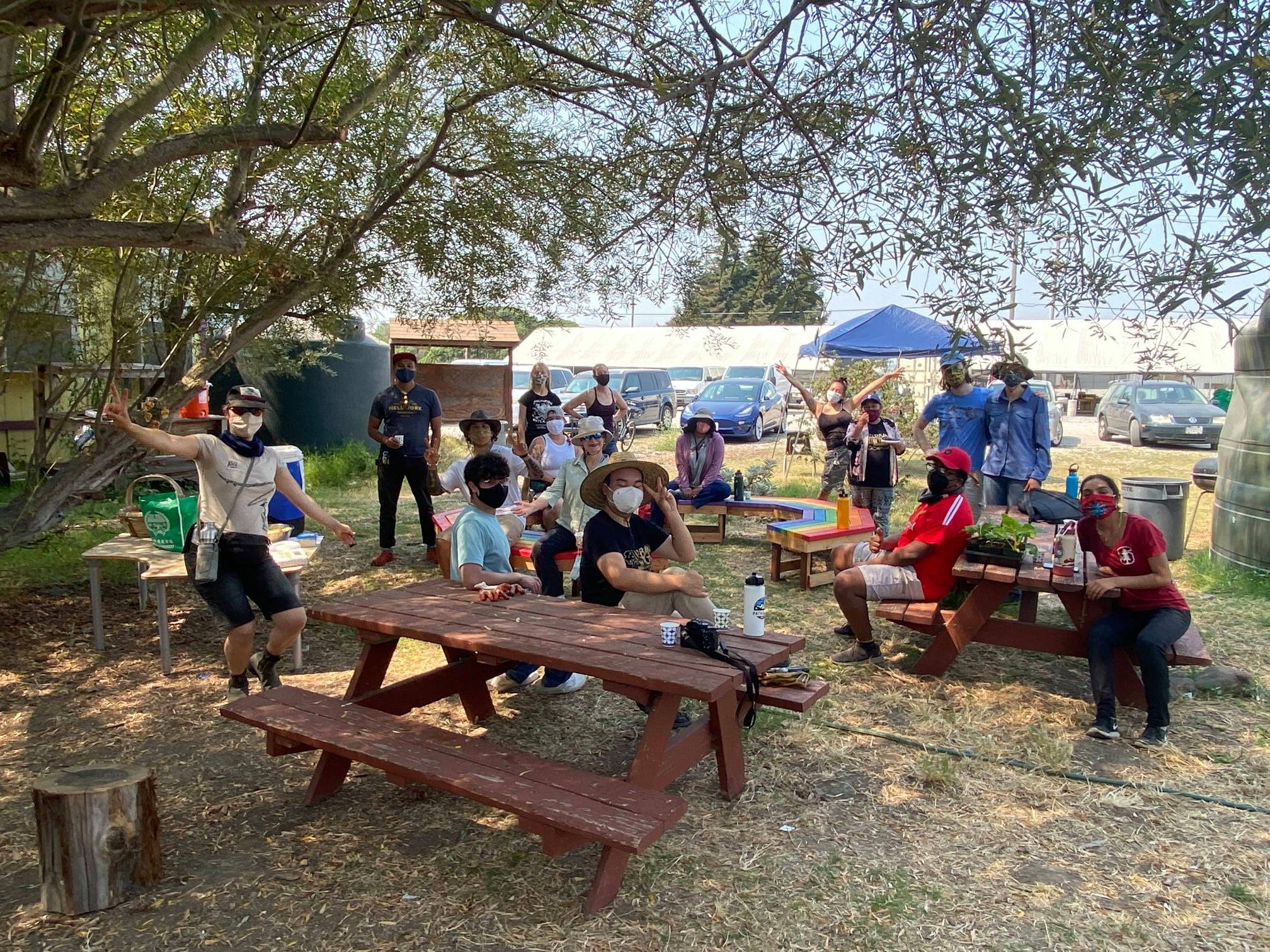 Many thanks to our returning and new volunteers for helping out our North Richmond Farm crew with weeding the windrows, weeding the beds, and planting a brand new bed! Woohoo! Ended our day early due to the poor air quality but not before enjoying some delicious homemade pasta from Pete along with some much-needed iced tea from Zizi for the sol
To register for a future volunteer event at Urban Tilth, click the link below:
https://www.eventbrite.com/o/urban-tilth-8330784118
Thank you!