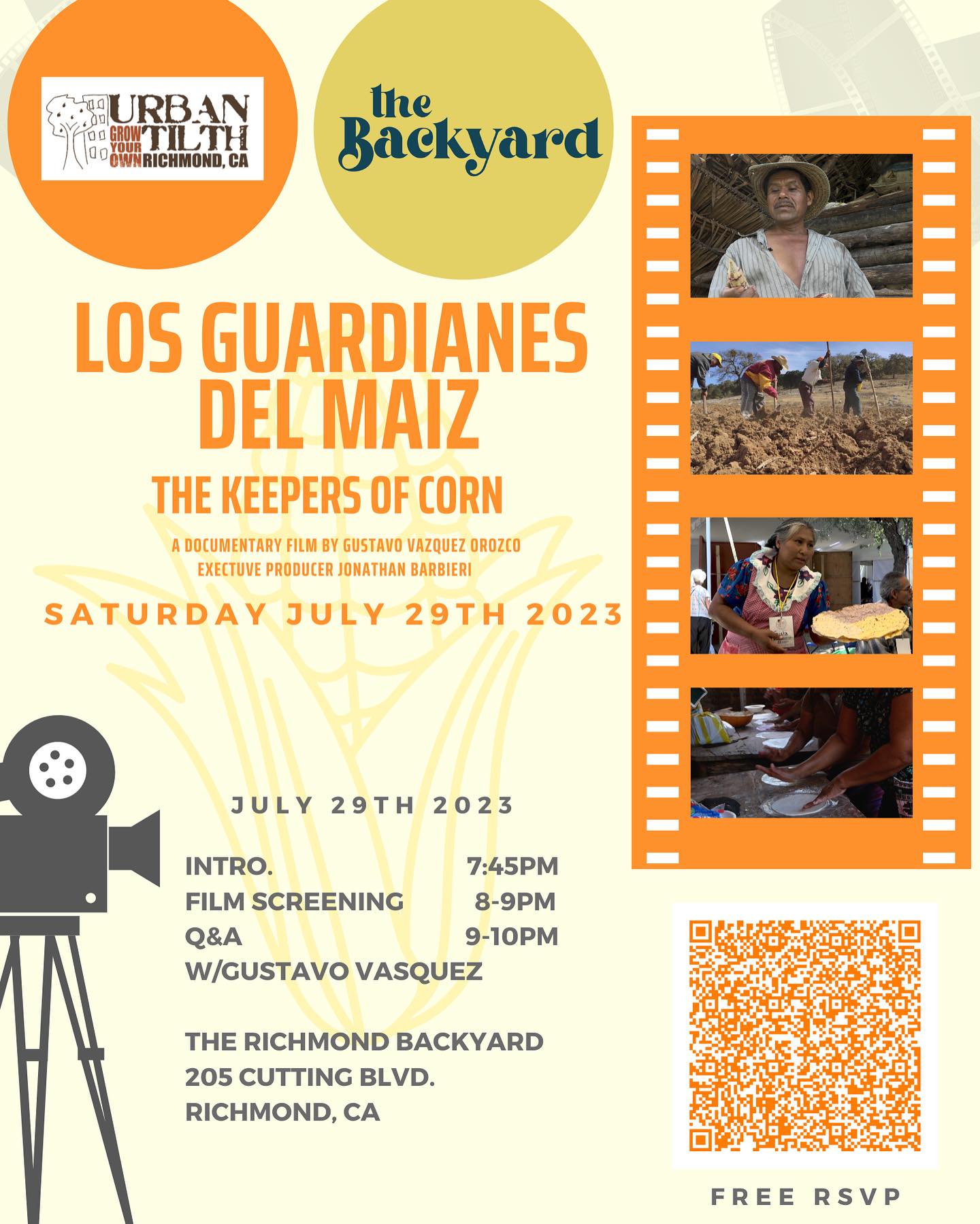 SO EXCITED TO ANNOUNCE!
We will be hosting a very special film screening and Q&A of Los Guardianes Del Maiz / Keepers of Corn by Gustavo Vasquez, executive prod. by Jonathan Barbieri
This screening is FREE! & will be hosted at The Richmond Backyard 205 Cutting Blvd., Richmond 94804
Saturday, July 29th! 7:45-10 pm
7:45 pm Intro
8-9 pm Film Screening
9-10pm Q&A with Gustavo Vasquez
We want to thank @richmondbackyard
For hosting us, for those that don't know The Richmond Backyard is a new outdoor space located in Richmond, they will also have delicious food and drinks available for purchase.
Come and experience the ancestral tale of corn, celebrating heritage, food sovereignty, and cultural preservation.
Participants make a lasting impact by supporting cultural heritage, food sovereignty, and preserving the genetic diversity of native seeds. There will be opportunity for discussions and Q&A sessions with the filmmakers. @losguardianesdelmaiz
MAKE SURE TO RSVP & COME BUNDLED!