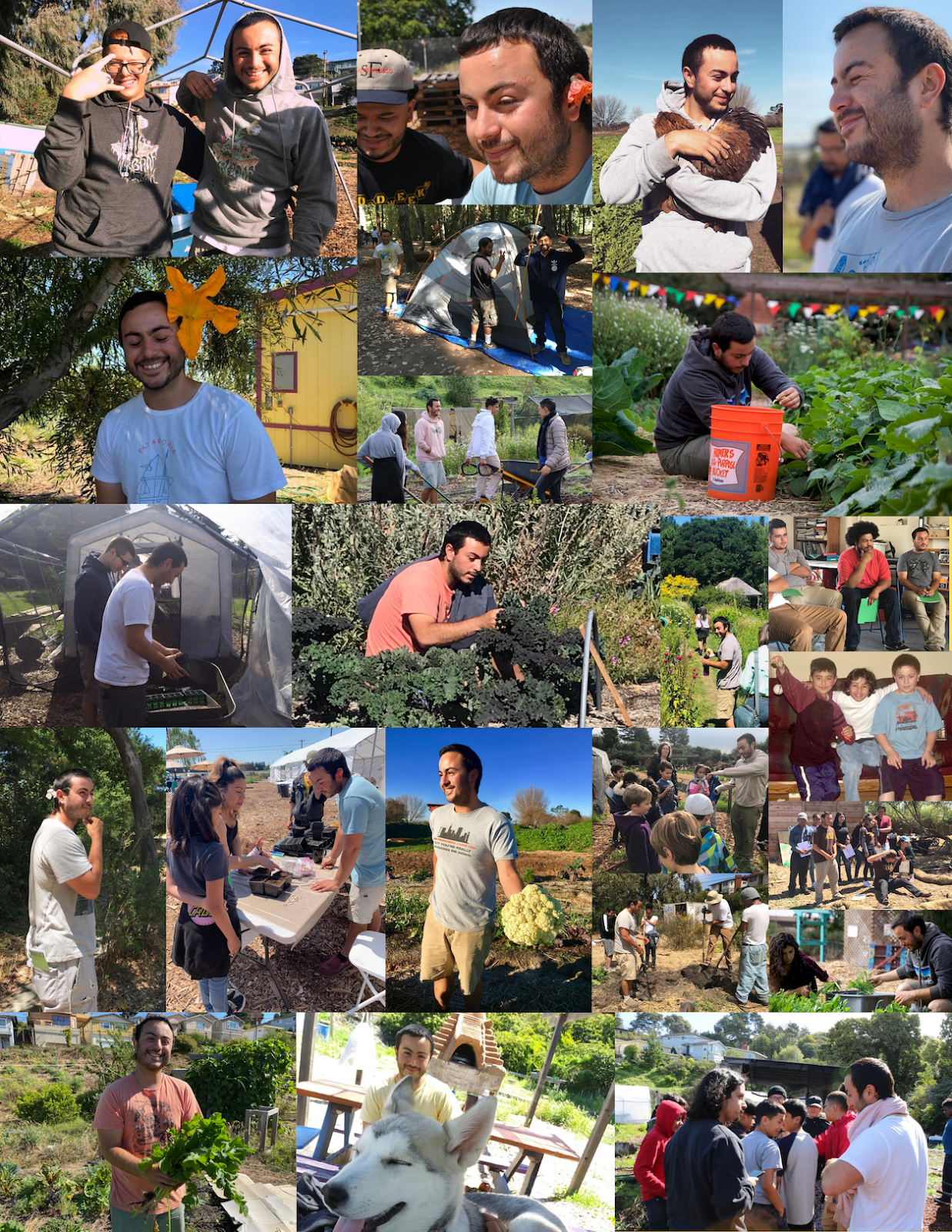 What is the Rudy Lozito Fellowship Program?
The Rudy Lozito Fellowship Program is a new paid opportunity for West County adults to gain access to the skills and resources necessary to pursue a career in agriculture. In a climate where the average age of farmers is reaching 60 and farmers of color are in the minority, it's important that we create avenues for young farmers in our community who don't have access to the knowledge and resources needed to become successful. In this way, a just food system within our community is inevitable.
Over the course of 10 months, fellows in our program will work alongside Urban Tilth staff and tend to our North Richmond Farm, learning skills such as seasonal organic food production, community-supported agriculture, no-till soil management, drip-irrigation installation, propagation, pruning, food systems, community engagement, and other valuable topics. Fellows will also get an opportunity to complete permaculture design certifications, attend various workshops that relate to farming and establish relationships with a network of local organizations and farms that implement organic and regenerative practices that reflect Urban Tilth's land values and farming principles. Adults who are seriously interested in building a healthy future with their community through agriculture will be met with the experience and knowledge in our program to do so.
In May 2023, we launched our first cohort of the Rudy Lozito Fellowship, and we're excited to see the growth in our fellows and in our community over the next several months.
Who is Rudy Lozito?
On April 27th, 2020 we got the most heartbreaking news that our brother Rudy Lozito lost his life at 24 years old. In the midst of the pandemic anxiety, we lost one of the most gentle souls we've ever met. Rudy Lozito was a part of our team for 5+ years, he was loved by everyone! Rudy was our personal Google for everything plants. Any question we had about growing, he'd know the answer to it.
Rudy loved all things nature. He loved the soil, loved the microorganisms, loved mycelium, loved trees, veggies, bees, mama earth, and all humans. Today & every day we remember Rudy for the love he had for his community and the land. We hope to make him proud by continuing to feed the land and the community through this fellowship program named in his honor and nurtured in his spirit. Rest In Power Rudy.
Meet the inaugural class of the Rudy Lozito Fellowship: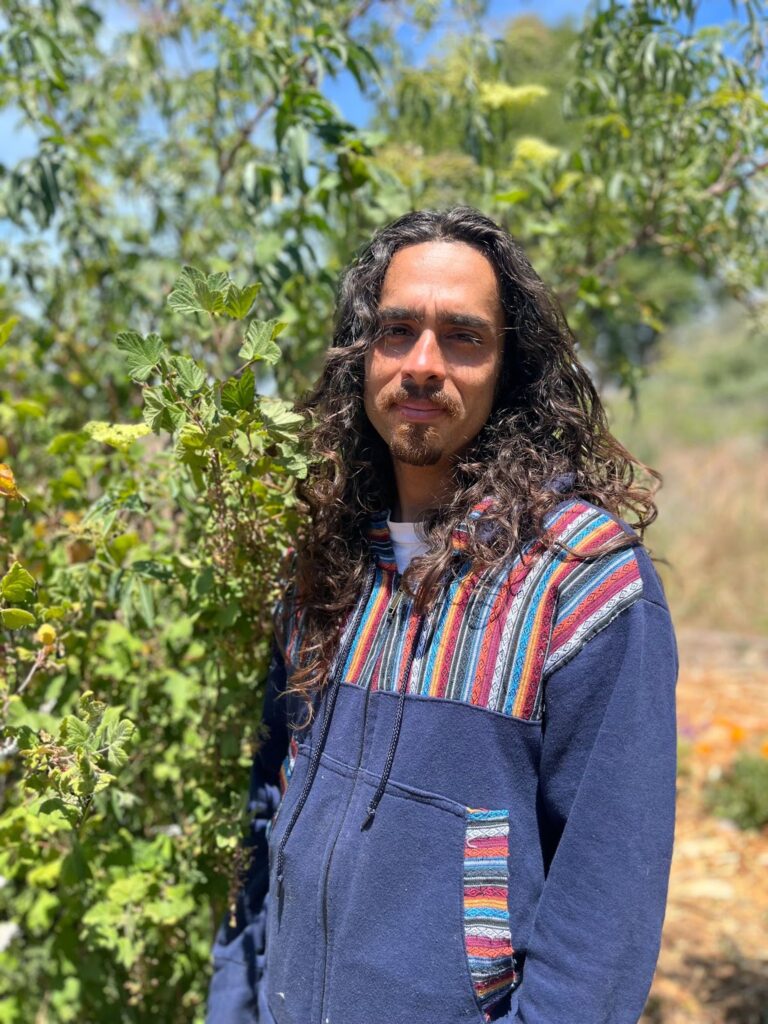 Peter Gonzales:
I am Peter Gonzales. Learning about, cooking and growing wild food and herbs brings me joy. Being here at the Rudy Lozito Fellowship has been a wonderful invigorating experience so far. We've had many opportunities to grow and taste a variety of plants and fruits. Also to learn about various native plants, invasive plants, pollinators, flowers, and the relationships amongst all the life here at the North Richmond Farm. I am also an avid musician and enjoy playing various flutes, whistles and woodwinds.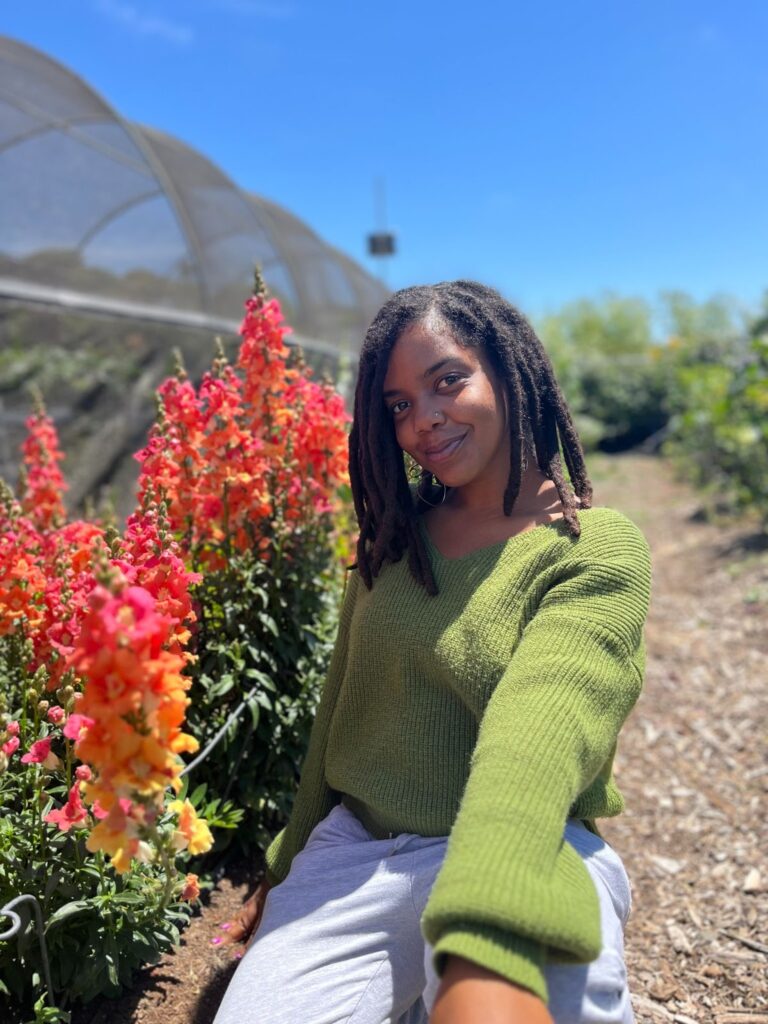 Sierra Salome:
I'm Sierra Salome, an artist who has been inwardly cultivating through art and eagerly learning to tangibly cultivate with the earth. Prior to this fellowship I've spent some eye-and-mind-opening time during the summers volunteering in gardens, and only a month into the program I feel more tapped in with the land than I imagined possible. I'm infinitely grateful for the lessons and connections that are abundant in this work as I reconnect with nature, remembering that I am nature.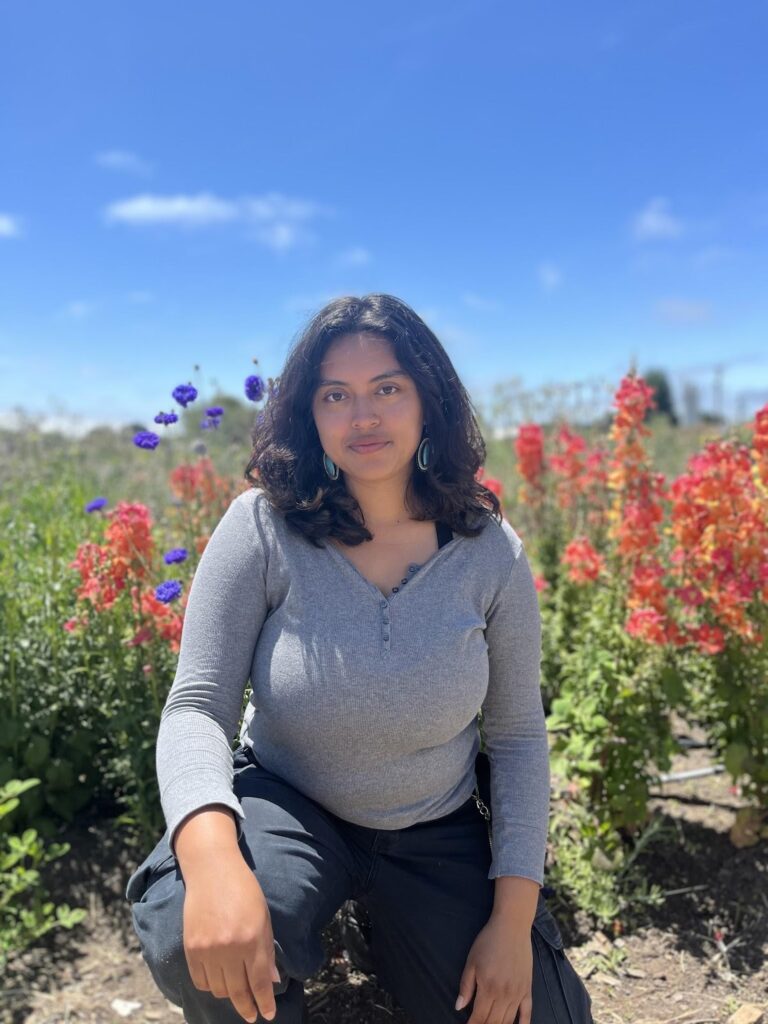 Marbella Jimenez:
Being born and raised in a rapidly changing San Francisco, I've learned to value and rely on community to feel rooted, supported, and taken care of. Holding these values deep in my heart has guided me to Urban Tilth's North Richmond farm where I hope to embody more of what it means to love on and tend to your community (& not just the people, but the plants and animals too!) Outside of farming I enjoy playing guitar, hanging out with my cat, cooking food with loved ones, and sharing conversations with friends.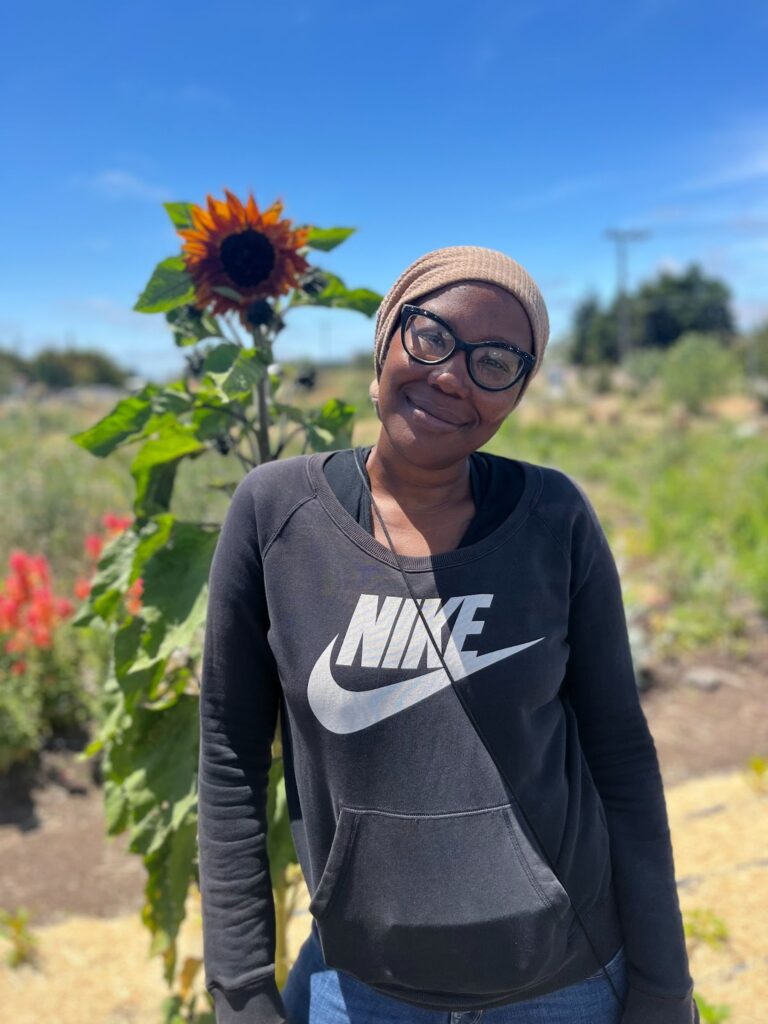 Markesha:
In a nutshell, I have a love of creating beautiful natural spaces, learning new information that completely changes the trajectory of things for the better. Lively things are what connect me to a nicer world. I love the comfort of culture, aesthetically pleasing everything, bold colors, rich, pastel, print or pattern. To name a few. All that aside, I have a strong passion for growing food.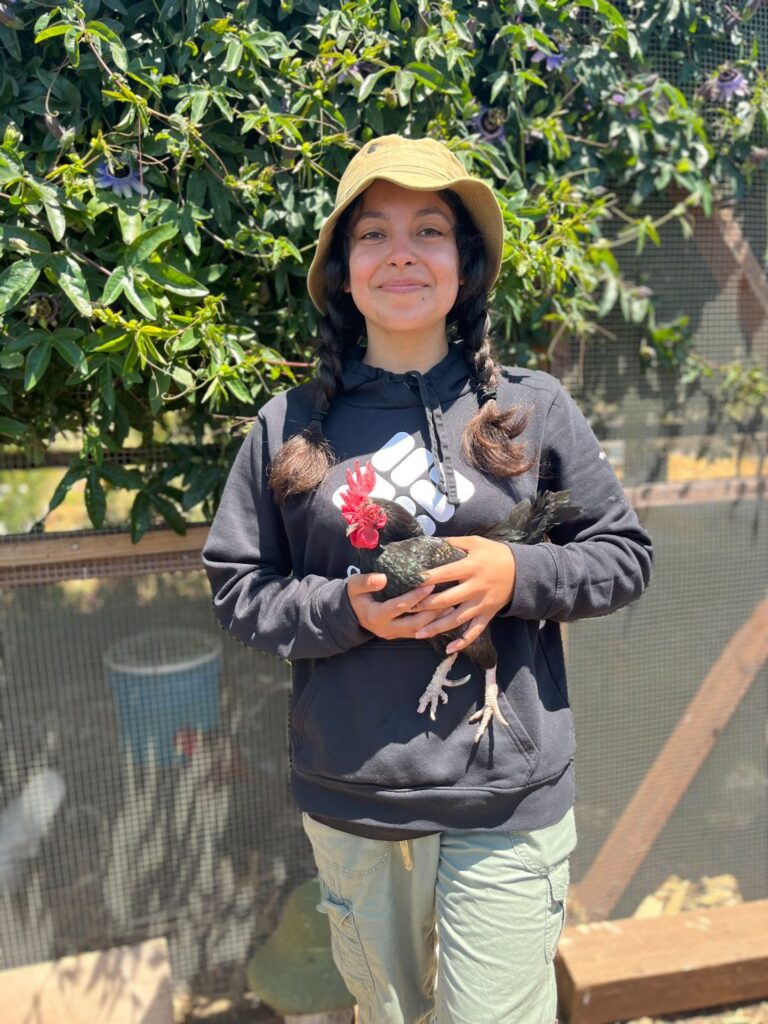 Yesenia:
Hello! My name is Yesenia Madriz, I am 22 years old and this is my first time doing anything farm related. I never knew we had a farm so close to my community so having the opportunity to step into that space and learn from it is so beautiful. One thing I've noticed is that the community is so grounded and giving which is not surprising but definitely comforting. There's so much to learn and every time you think you know something there's something else that ties into it which can be overwhelming at times but here at the Rudy Lozito Fellowship, we have each other to rely on and to help. There's always so much knowledge being passed around. We've discussed intercropping, indigenous practices used to tend land, permaculture, and much more! We still have 6 months to go and I can't imagine all that we are going to learn! I'm excited because at first I didn't think I was worthy of stepping into a position I knew mainly nothing about but now I'm expanding my knowledge with people that care for the earth the same way and it's magnificent!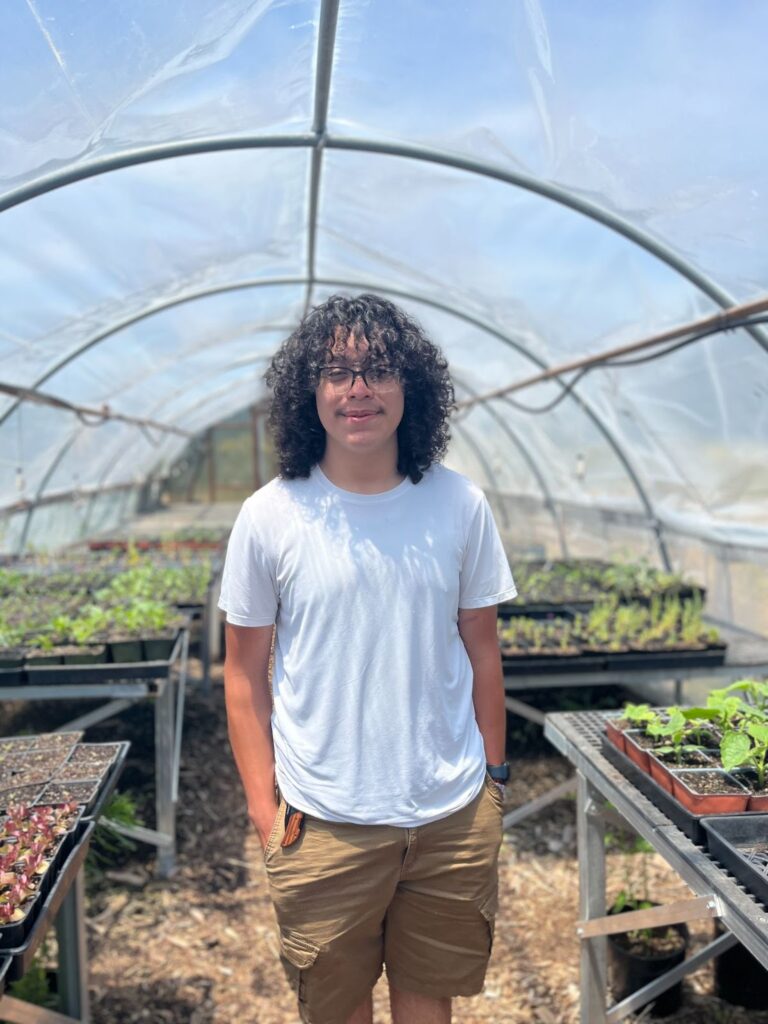 Jacob:
My name is Jacob. I live in Richmond, CA and this job is the first time I'm doing something like this. I have had some experience working in this field because I helped my dad and uncles build their own garden and grow their own vegetables. I enjoy the job I have because it combines many things I have wanted to learn about. Some things for example are how to grow multiple things and what can be planted with what and if they benefit from it and grow better together.
Support the Rudy Lozito Fellowship Program
To build a more sustainable food system and a healthier community, we need to ensure a successful, safe, and accessible program for our fellows that provides the knowledge, values, and resources they need to become successful. In order to do so, we're looking for support to cover the costs for our fellows, the equipment and protective gear for participants, and the purchase of a passenger van to help participants gain access to reliable transportation. In this way, we can continue to offer an enriching program that is accessible to local residents.
You can support the Rudy Lozito Fellowship Program by visiting our JustGiving fundraising page.