Great day today on the Greenway with these FABULOUS volunteers Danny, Kahiyag + Alejandro who slipped away before we could get a photo!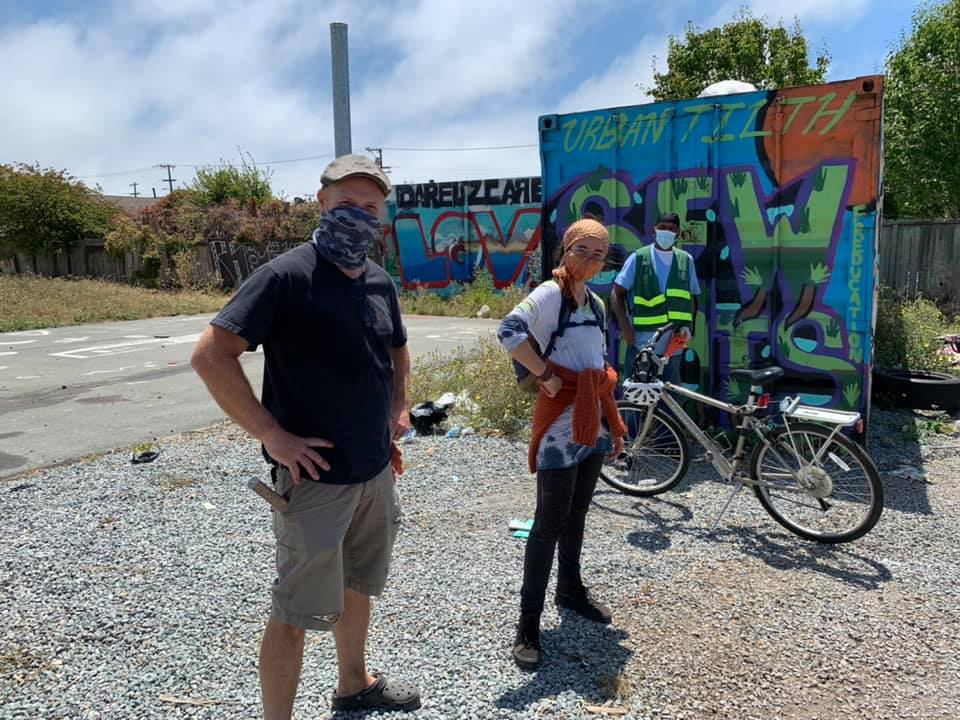 With a good amount of weeding of landscape area done last week, the fearless Greenway Crew was able to focus on giving LUV to our fruit trees
today.
We weeded, cut back a couple of peach trees suffering from fire blight, moved back the mulch and landscape cloth and aerated the soil-applied some summer nutrients rich in phosphorous especially for the pear trees that were needing some – then watered them deeply and covered them back up
Caring for the fruit trees in the Edible Forest is a year-around project!
We will be back here in the Edible Forest Thursday from 10-1pm if you wanna help grow fruit for our community…