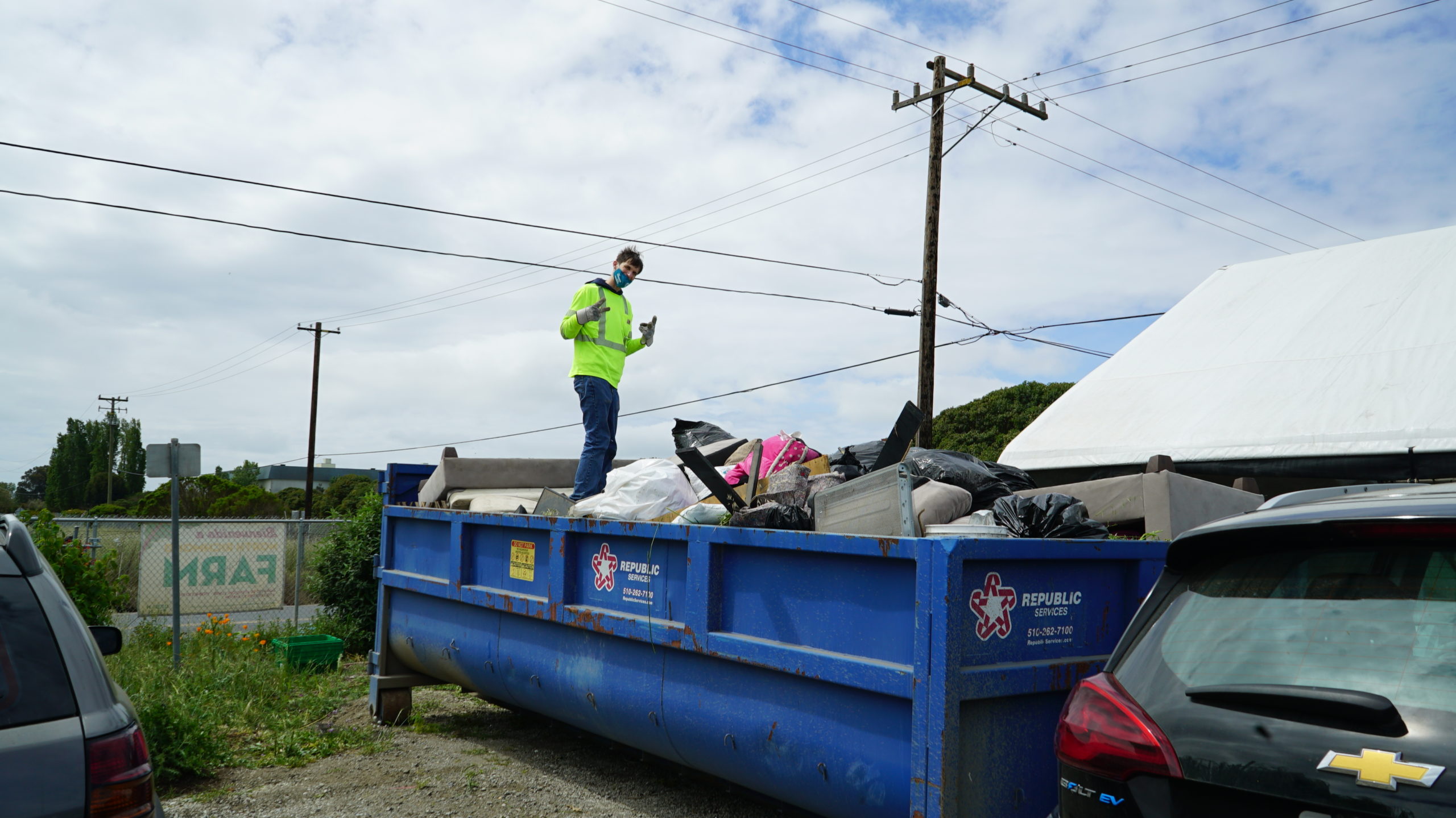 In celebration of Earth Day and our 4th Saturday Volunteer Day at the North Richmond farm, we painted anti-dumping signs to post along the Fred Jackson Way which is home to lots of trash. We planted new trees in the orchard and planted our Womyn's Medicinal Herb Garden.
And we cleaned the swales! When it rains, all the trash and toxic chemicals from the illegal dumping goes into our local waterways, which is a travesty to the earth, the animals, and our overall ecosystems!
Thank you to our amazing volunteers and staff for filling up this dumpster to the brim and protecting our creeks.
Thank you to all the 36 volunteers who came out today in support of Mother Earth, we hope you were able to leave with your hearts filled and your green thumb sparked! And also thank you to the staff who came out to lead and get the job done!
We hope to see you at our next volunteer event. Check out our volunteer page for updates and registration links and information by clicking HERE.