3rd Annual Fruit Tree Giveaway was a smashing and safe SUCCESS!
What a BEAUTIFUL DAY on the Greenway this past Saturday, March 13th, 2021!
Thank you to all who came out and brought over 200 fruit trees to their new homes in Richmond, San Pablo, and neighboring cities.
All of the trees available were chosen because they will grow in our climate (low chill hours and Zone 10a). This year we also took care to increase the varieties of trees that were available.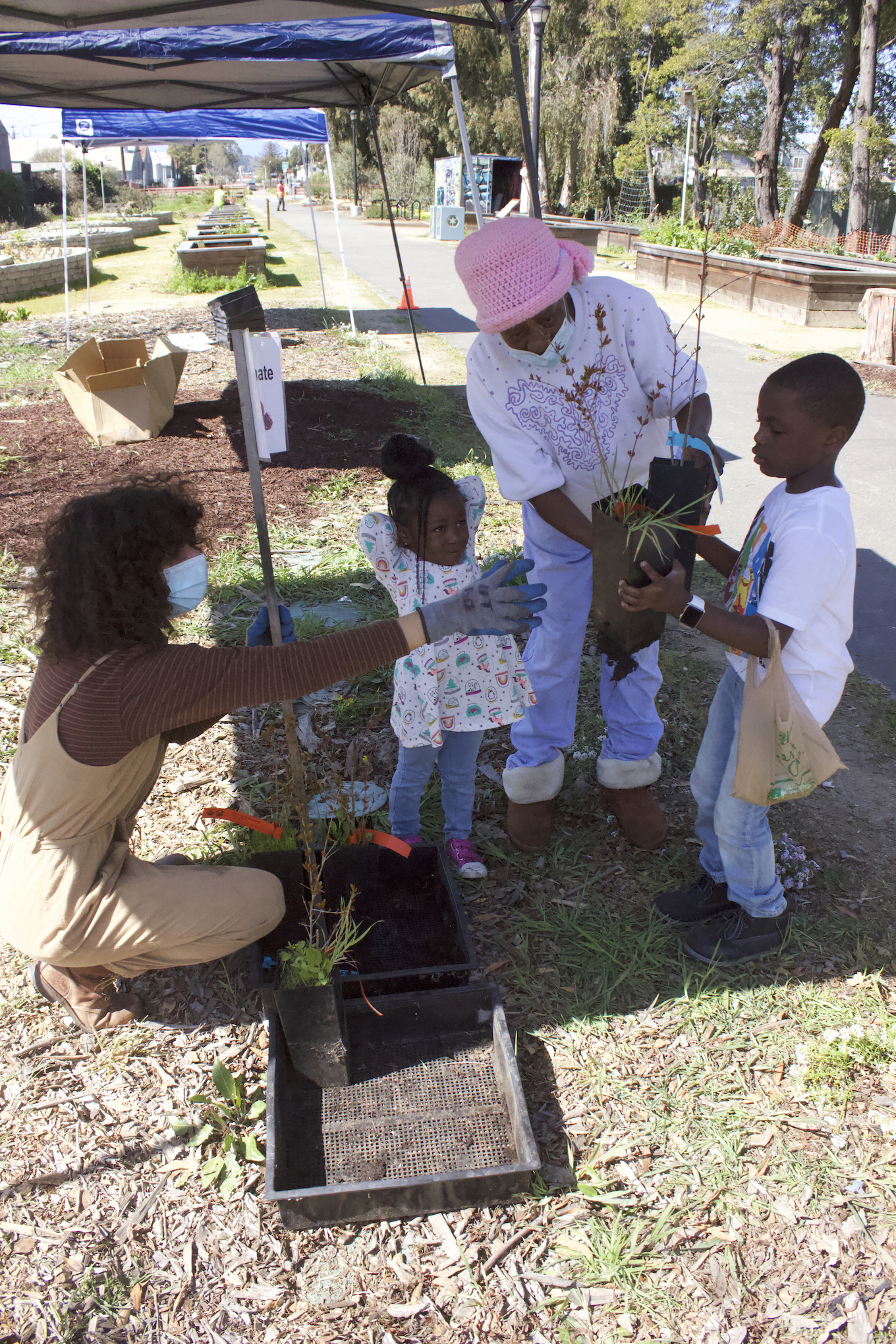 Talk about variety!
Folks took home all kinds of fruit trees, including:
Apple

Apricot

Asian Pear

Avocado

Cherry

Fig

Mulberry

Peach

Pear

Santa Rosa Plum

Pluot

Fuyu Persimmons

Pomegranate

Lemon

Lime
On top of that, we also gave out root baskets to protect tree roots from gophers, organic compost, and a handy How to Plant Your Fruit Tree & Fruit Tree Care Calendar Guide (in English and Spanish) to support successful tree plantings!
May the fruit follow the flowers, sweet and heavy…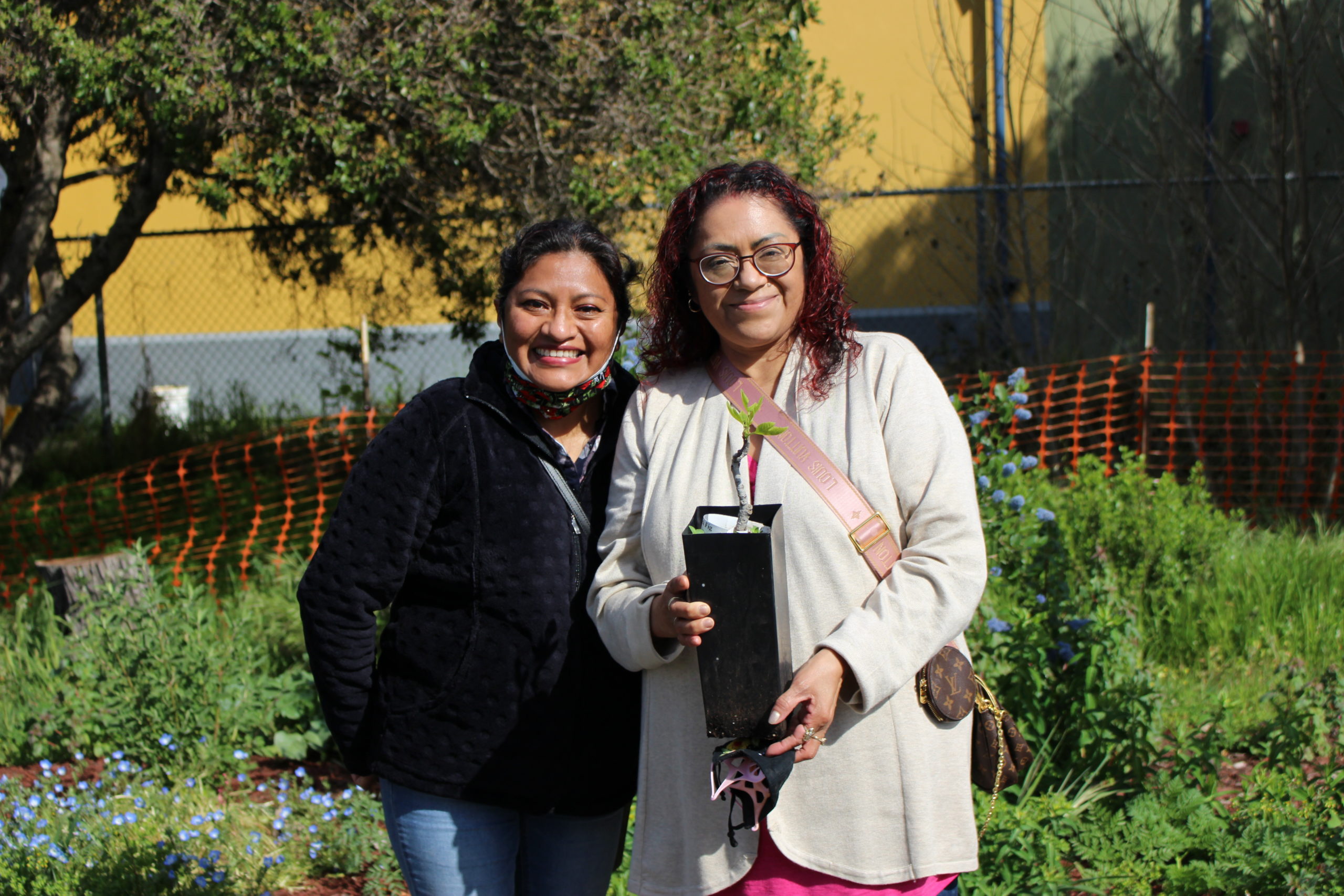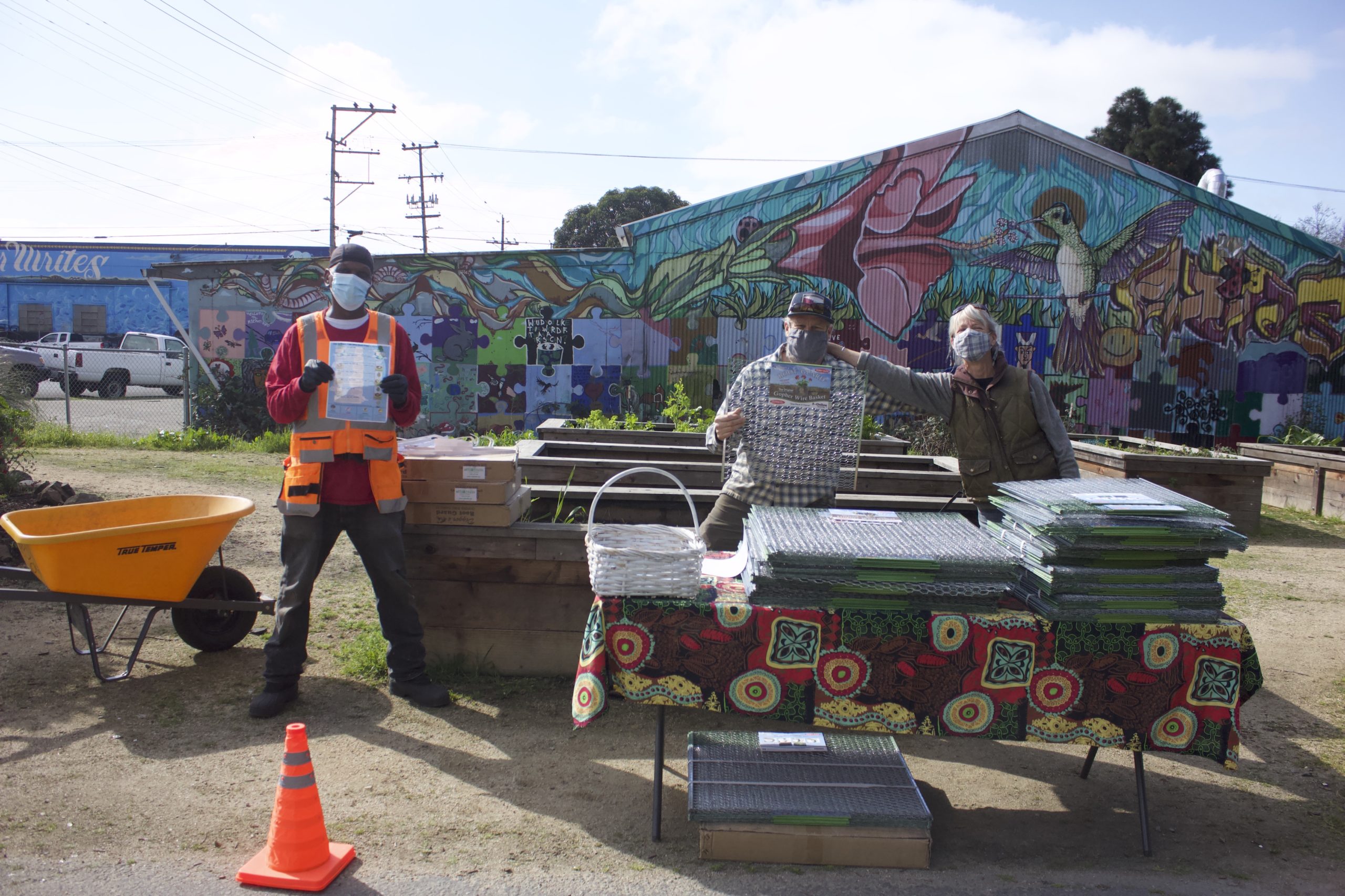 Thank you to Heather and Willie, it was your inspiration on that rainy day 3 years ago that now brings so much joy to so many homes. And thank you to the MOST AMAZING Urban Tilth staff many of whom came on their day off to make sure everything went smoothly and was safe.
---
Sign Up for our Tree Care Tips
Seasonal Newsletter
If you haven't already,
please sign up HERE
for our
Richmond Fruit Tree Lovers Newsletter
to get seasonal tips, and videos on how to care for your new fruit tree. We will send an email 4 times a year will helpful reminders of when and what you should do to keep your tree healthy and to get the best fruit.

Need Help Planting Your Tree?
If you need guidance on planting or caring for your newly-adopted fruit tree feel CLICK HERE For Tree Planting and Care Tips   or contact us at greenway@urbantilth.org
---
Check Out the 3rd Annual Fruit Tree Giveaway
Photo Album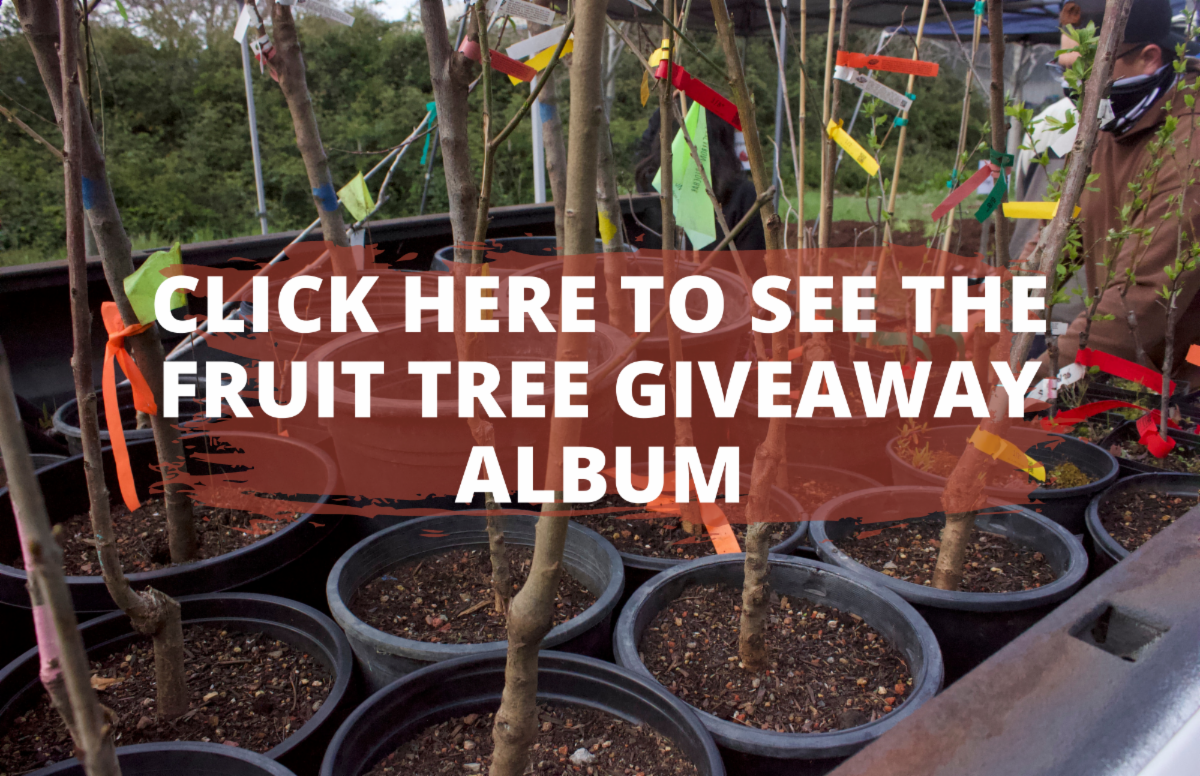 To see more photos from this year's giveaway, CLICK HERE
*Rest assured: Masks were only removed for a quick minute to take some of the adorable photos you see here. We took extra precautions to ensure everyone was socially distanced and safe.
Join Us Next Year!
We hope you will join us next year at our 4th Annual Tree Giveaway, where we plan on giving out 400 fruit trees at 2 Greenway Garden locations: the 6th street Community Gardens and the 16th Street Edible Forest!
---
Get Involved with Urban Tilth!
Volunteer!
If you would like to volunteer check out our upcoming volunteer days and special projects.
If you have questions about volunteering or would like to volunteer with a group of 5+ people, please email us at volunteer@urbantilth.org