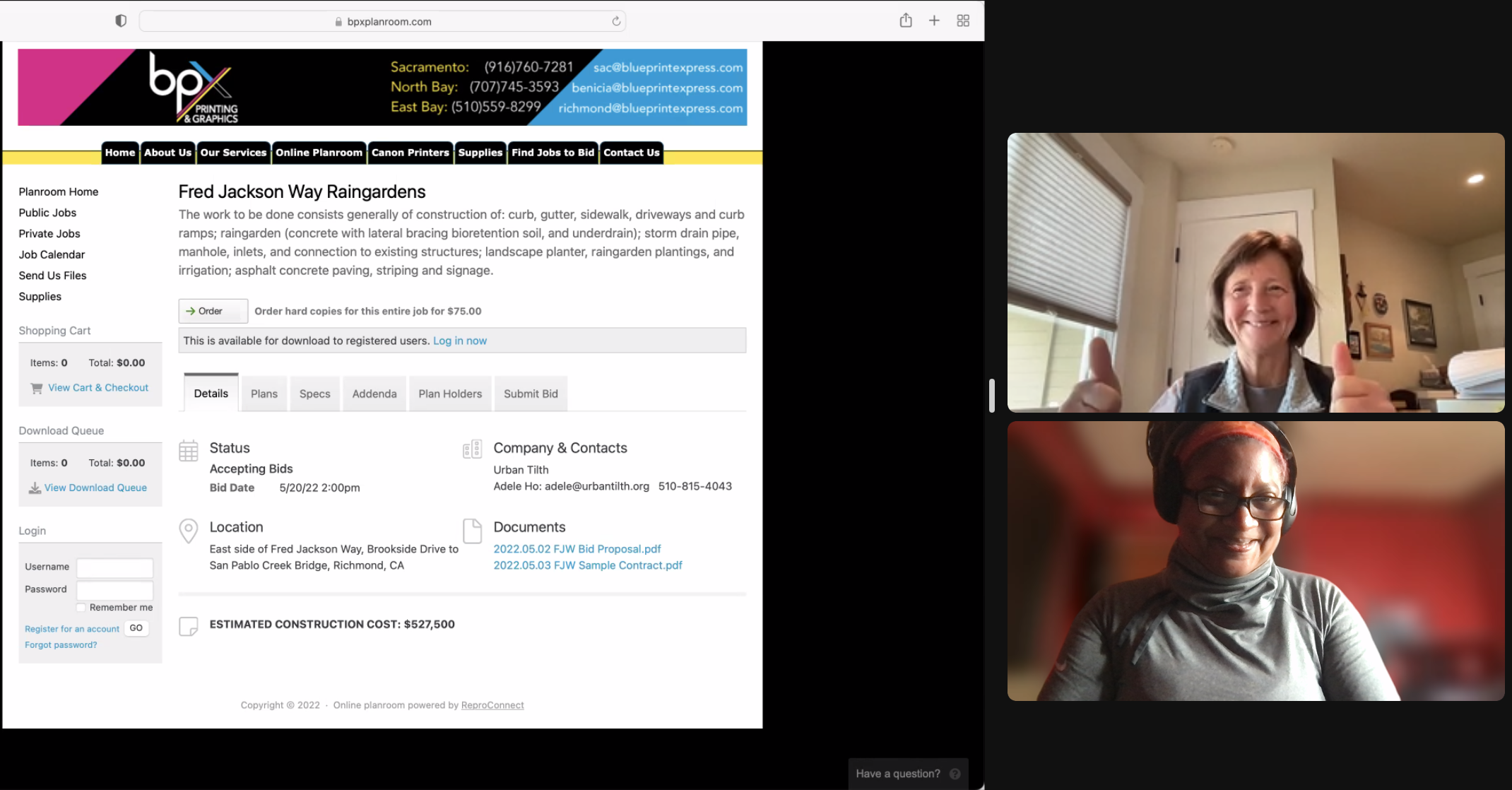 Sidewalks, bike lane and rain gardens are coming to Fred Jackson Way in North Richmond…
After a long journey through the permitting system, we are excited to announce that the project has been posted and is now accepting bids from contractors!
We hope to attract qualified local contractors to help us realize this vision. Bids are due on May 20th. As soon as we are able to secure a contractor we hope to begin construction on this element of the North Richmond Farm Project by July 2022.