News from the Greenway Gardens
Despite wildfire smoke, pandemics, staying on top of ENDLESS illegal dumping, and taking time out to fight, protest, and speak out because Black Lives Matter the Greenway Community Garden at 6th street is full of summertime veggies!!!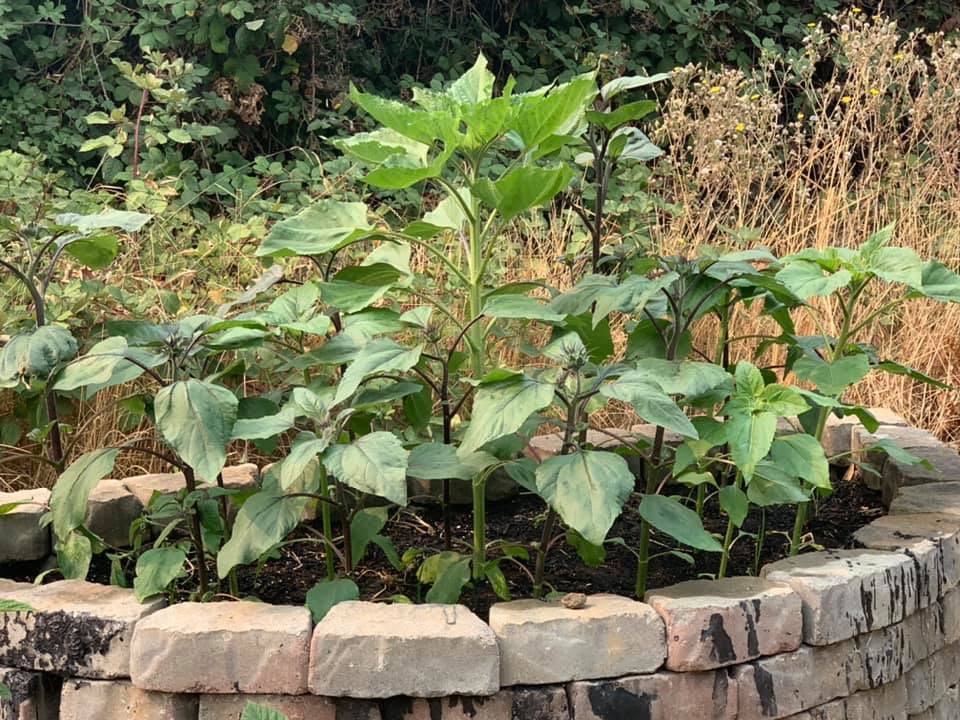 The raised beds are full of Zucchini, cucumbers, spinach, green beans, peas, tomatillos lettuce, and strawberries!!!
Herbs are also booming in our herb bed: lemon balm, thyme, rosemary, 2 kinds of mint, marjoram, tarragon, and more…
We even have sunflowers beginning to bloom and just planted purple top turnips, collards, red mustard greens, carrots, broccoli, beets, and pak choy to begin our fall garden
Take a walk and pick a little of the bounty
* The 6th street Community Garden is an open gleaning garden!
– Pick what you can eat
– Please try not to damage the plants or take a whole plant
– Please leave what you can't use for others
We look forward to building a FREE Farm Stand in September so harvested and washed produced can be packed and ready to give away to community members passing by.
So damn proud
Rod, Zizi, and Doria your Greenway garden team
Take a look at what's growing in the garden…