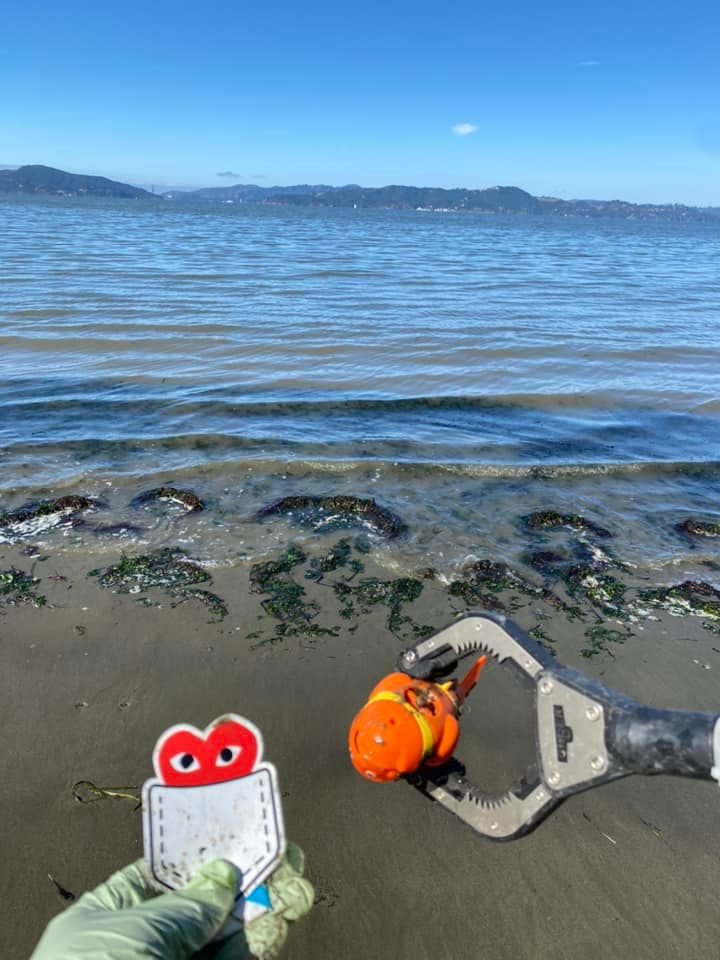 This week was bittersweet as the Watershed crew shared our last summer program experiences with each other. Monday the team paired up and created poster boards to showcase what they learned and found most interesting throughout the program. Tuesday we got to share those projects and some beautifully designed screen prints (courtesy of @pac_pops) with the housing community at Crescent Park. Wednesday was our last trip to Wildcat Creek where we sheet mulched around some of our precious native plants.
Lastly, we took a trip to Keller Beach to pick up microplastics, eat sandwiches, and enjoy the sacredness and beauty of water! It was a fantastic journey together, and we got to see these youth sprout into little water protectors.
Hopefully, they walk away with a newfound appreciation for nature.