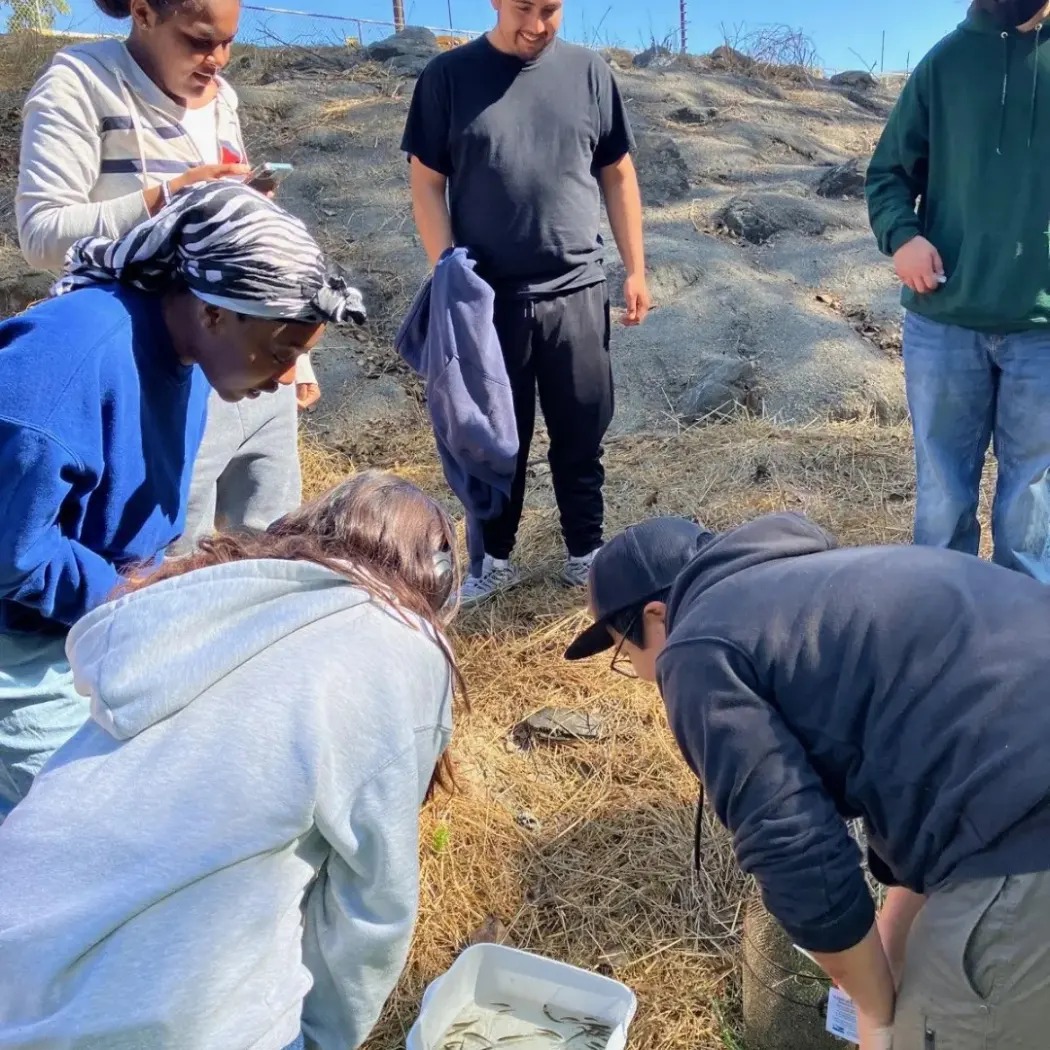 The saga continues for the Watersheds Apprentices in this Basins of Relations program 2023!
Earlier in the week, the Regional Water Quality Control Board provided a hands-on demonstration. Last week, there was an opportunity for some Crew/Apprenticeship collaboration removing ice plant from Point Pinole.
Today, the apprentices soaked in some sun and shoreline views while making observations in the field at Tennessee Valley in Marin County.