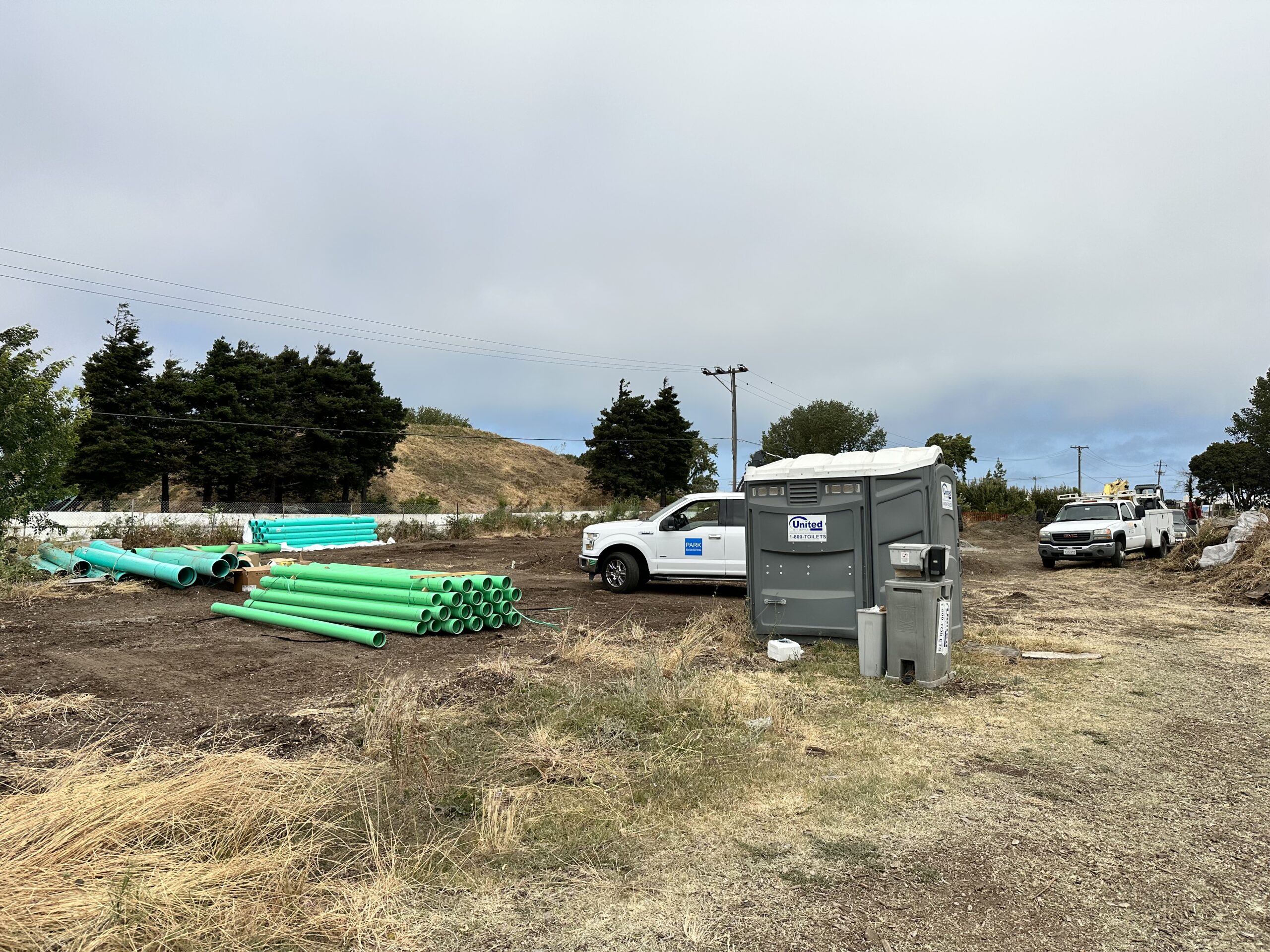 Construction Begins on the North Richmond Farm!
After 9 years of planning, community engagement, stewarding the land, creating interim infrastructure and fundraising, Urban Tilth finalized our first construction contract and began the first phase of work on the North Richmond Farm on June 19th, 2023!
From June – August 2023 construction teams will clear weeds from the land, complete rough grading and install all of the underground utilities needed for the final design of the North Richmond Farm. By the end of August the site will finally be connected to the sewer and storm drain systems as well as being fully wired for electric service.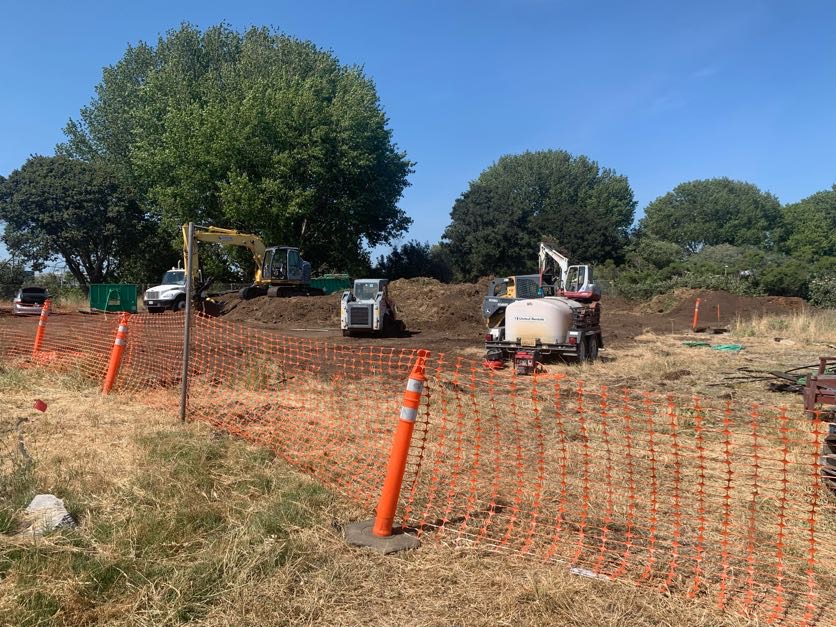 About the North Richmond Farm Project
New possibility begins with a seed. The seeds we plant today will impact what grows for our communities for generations to come.
Our home – North Richmond, California, is an unincorporated community of primarily Black, Brown, and Indigenous people with a long legacy of agriculture and social justice organizing. Yet decades of divestment and criminalization leaves many residents struggling to find healthy food, living wage jobs, or pathways to prosperity.
Dreamed of, built, and led by the community, our North Richmond Farm is a demonstration of the power of food as a catalyst for transformation, resilience, and equity in today's urban communities. By cultivating our land into a thriving, healthy, living space, the farm will not just be a hub for food but a space for people to build power and prosperity for the entire community.
Urban Tilth is ready to seed real transformation.
The new North Richmond Farm is so much more than an urban agriculture project. Our dream is to be a neighborhood anchor that seeds healing, connection, self-determination, and prosperity for our entire community by serving as the heart of resident-led organizing and opportunity in North Richmond.
Developing 323 Brookside Drive will enable Urban Tilth to:
Create twice as many jobs for local residents
Establish our Watersheds Learning Center to give residents pathways to green jobs
Open a new community room for residents to organize, build power, and take collective action to build a more equitable, sustainable, and just community
Provide the community a vibrant cultural venue for events, class visits, and recreational activities
Offer neighbors a thriving, safe, green space they can access 24/7
Immerse residents in the rich history of this land and the people and cultures who have shaped it through the History Walk and Ohlone reflection garden
Launch a Cooperative Café with free wifi and community commercial kitchen to support local food entrepreneurs and teach youth to start and run small businesses
Our expansion will also make it possible to:
Become the first location in North Richmond where residents can access fresh produce 7 days a week
Give our immediate neighbors, who often don't own cars, a safe way to visit the farm via an updated Fred Jackson Way that incorporates rain gardens and new walking and biking paths
Double our growing and food distribution capacity
2023 Finally Building Our Foundation!
Phase I Construction will prepare us to start Phase II – the construction of the farm infrastructure: new Greenhouse, Native Plant Nursery, Watershed Workshop, permanent Farm Shed and 1st ever permitted public composting toilet by September 2023. 
While we fully move into construction the North Richmond Farm site at 323 Brookside will be closed to the public but the farming, CSAs and farm stands will continue.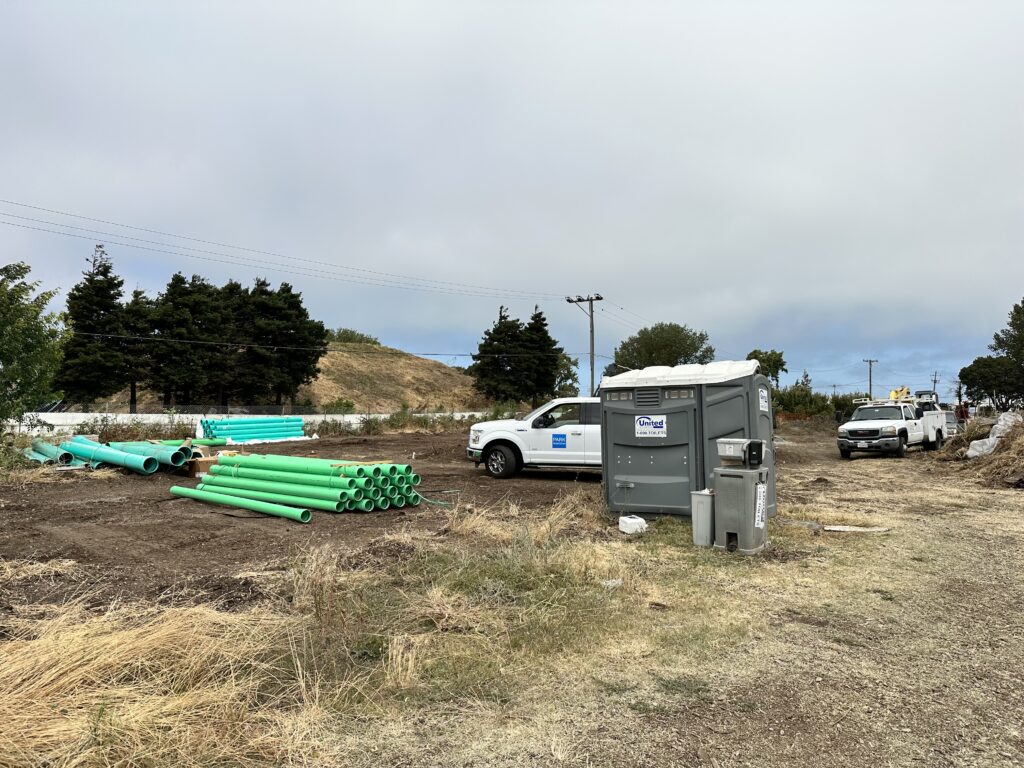 THANK YOU to all of the donors who have recognized and supported our vision that is now so close to being realized. It has been almost a decade of holding and nurturing this vision for the North Richmond Farm. 
During this time we are continuing to fundraise to close the funding gap on this project.
We are grateful to have interim financing so we can move forward, but will continue to pursue the resources needed to make sure we are able to complete the full project without debilitating debt.
*If you would like to learn more about the North Richmond Farm Project or contribute to the capital campaign please contact doria@urbantilth.org or go to the future farm pages of our website.