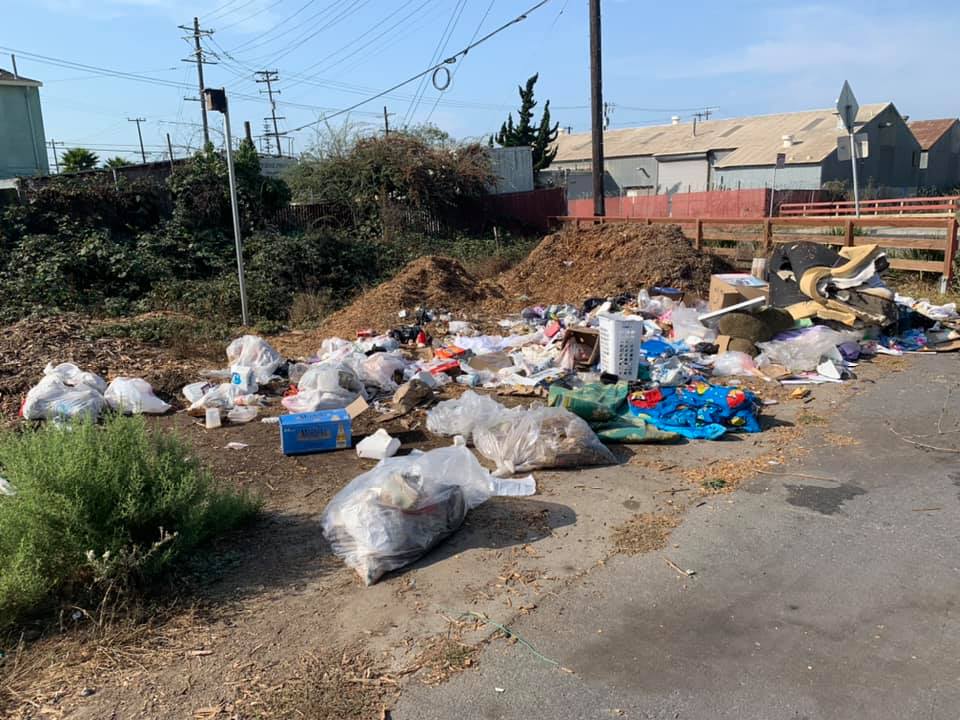 This week has been challenging.
We started off Monday greeted at our beloved 6th Street Community Garden with such an enormous pile of illegally dumped trash: diapers, old food, dead pets, old dresser drawers, a hamper, a broken vacuum cleaner, the remnants of Taco Bell, McDonald's and Taqueria meals gone by and a thousand tiny wrappers, pieces of board games and bottle caps. We took a deep breath got the shovels, rakes, gloves, and trash bags and bagged it all up and took it to the dump in 2 trips.
Then on Tuesday, more illegal dumping at 16th street Unity Pkaza and the bathroom at 16th street was broken into and all our cleaning equipment even our trash bags were stolen. Ugh! Good grief, what a terrible way to start a beautiful week
Fortunately, the crew took a step back and focused in on our plants on Wednesday. We top-dressed our chard and gold beet beds with compost to try to fortify these glorious plants who seem to be attacked by leafhoppers. We cleared the squash beds of a few plants that were finished allowing the bed to breathe. We also refilled the Richmond Grows FREE Seed Library with more Fall seeds (cabbage, lettuce, radish, mustards, collards) and then watered the garden beds deeply.
We notice that neighbors are consistently picking the figs, summer squashes, purple, yellow, and green beans, chard, kale, and tomatoes! It's pretty gratifying to help things grow and then to see things go!, harvested and hopefully eaten the next day or week
yay!
We are looking forward to prepping our 4th street pollinator garden for the fall-winter planting season! The plan is to plant some larger perennial fruiting plants to anchor the space like pome granites, and pineapple guava, and apricot trees then in the front beds plant a larger variety of pollinators much denser.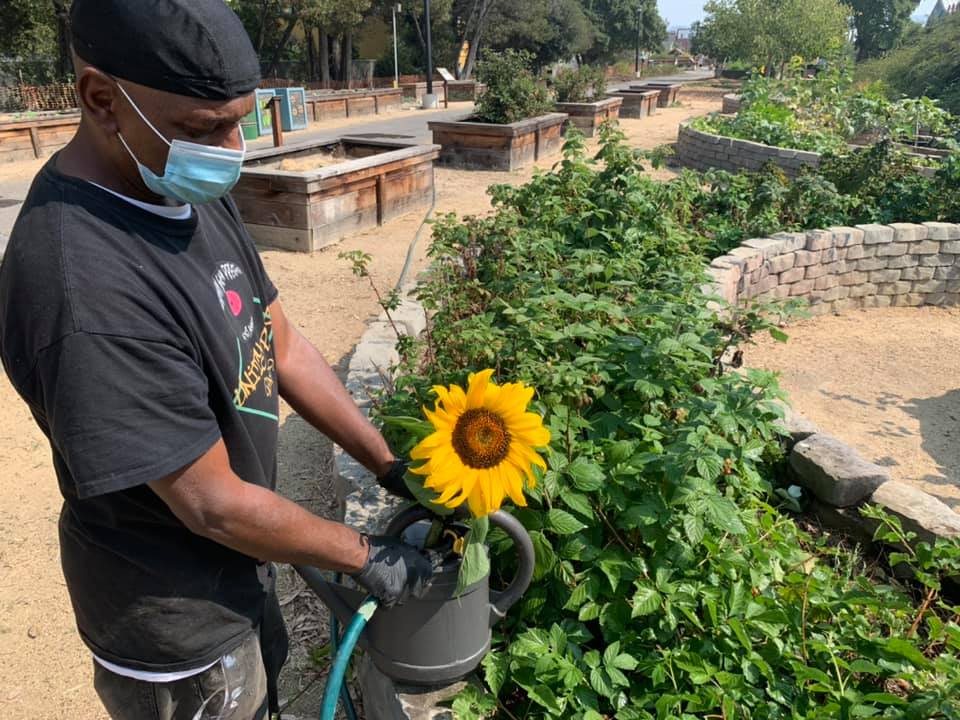 Finally, when harvesting a beautiful sunflower for our teammate Rod's wife, we noticed our blueberries are setting fruit and our delicious raspberries are back! And we saw there is definitely room to plant more raspberries for next year. We look forward to filling in the berry beds this fall-winter creating the conditions for more berries next summer!
Despite the challenges, we continue to show up and give all the love we can!