2020 Wrap Up Post From The Richmond High School Urban Agriculture Academy!
(Photos are pre and post COVID)
Urban Tilth is IMMENSELY proud of our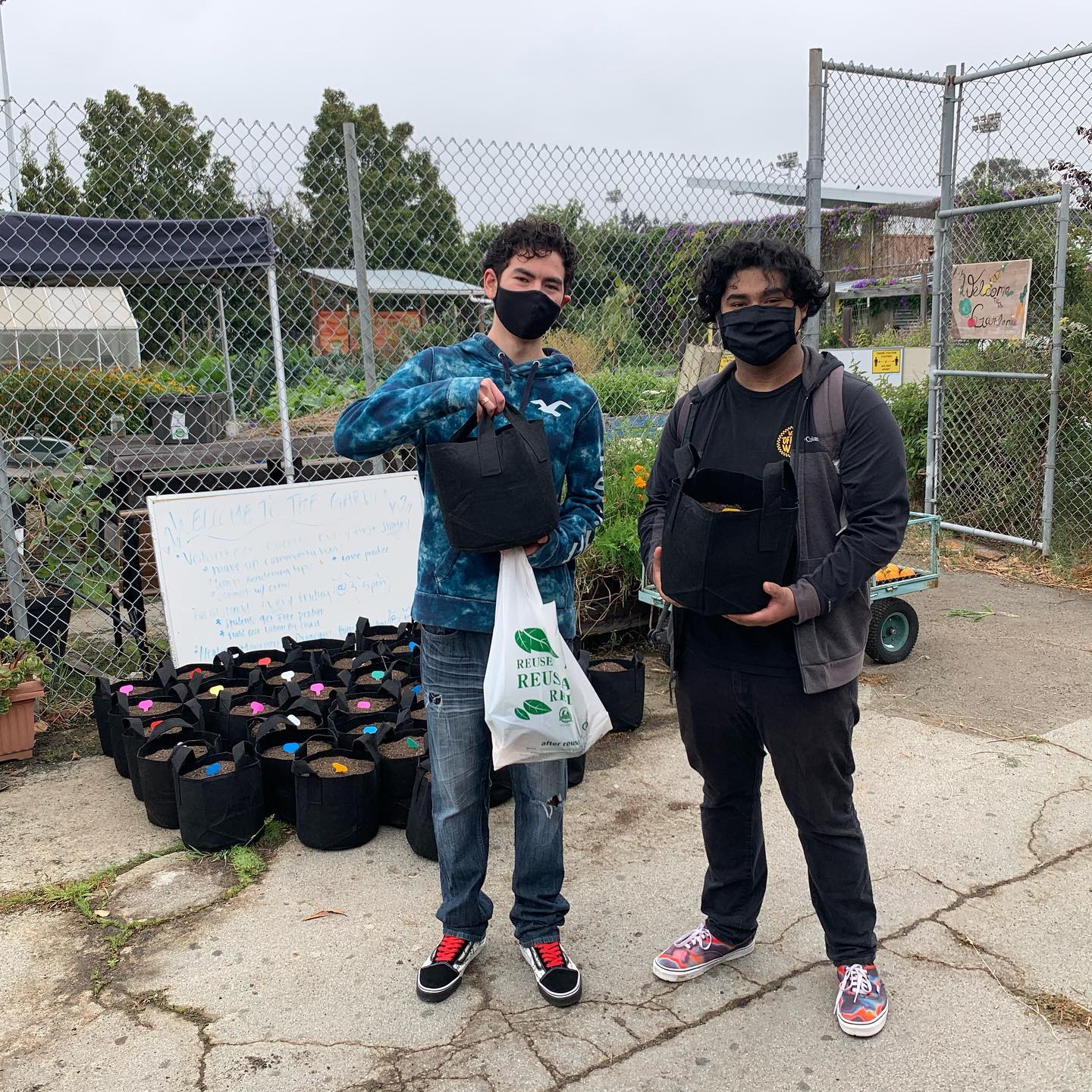 education team for their resiliency and flexibility during one of the most challenging years we have ever faced! Given all of the challenges that 2020 presented, our team was still able to accomplish so much! Such as:
73 Students Enrolled in Urban Agriculture: Farm To Table Course!
342 Students Engaged across campus through Salad Bars and Free Farm Stands
72 Academic Lessons Taught
46 Cooking Classes Taught
2,020 lbs of Food Grown on campus at Richmond High School!
Obtained A-G Certification for our Course!
Looking forward to 2021 we still have so much we want to accomplish including..
Complete construction of our Outdoor Classroom
Partner our students with Contra Costa College's Soil Microbiology Program
Develop our onsite Seed Bank
Incorporate Cut Flowers, and Plant Starts into our curriculum!
Host 4 Seasonal Herbal Medicine Workshops for the community!
And so much more, stay tuned for more updates from the Urban Agriculture Academy! See you in 2021!
Urban Tilth Education Team