As we recommit to deepen our relationships and continue to improve our growing and teaching practices in all of our gardens and farms in Richmond, we are making a commitment to bring at least 20 new initiatives into the world in 2020 to benefit our community: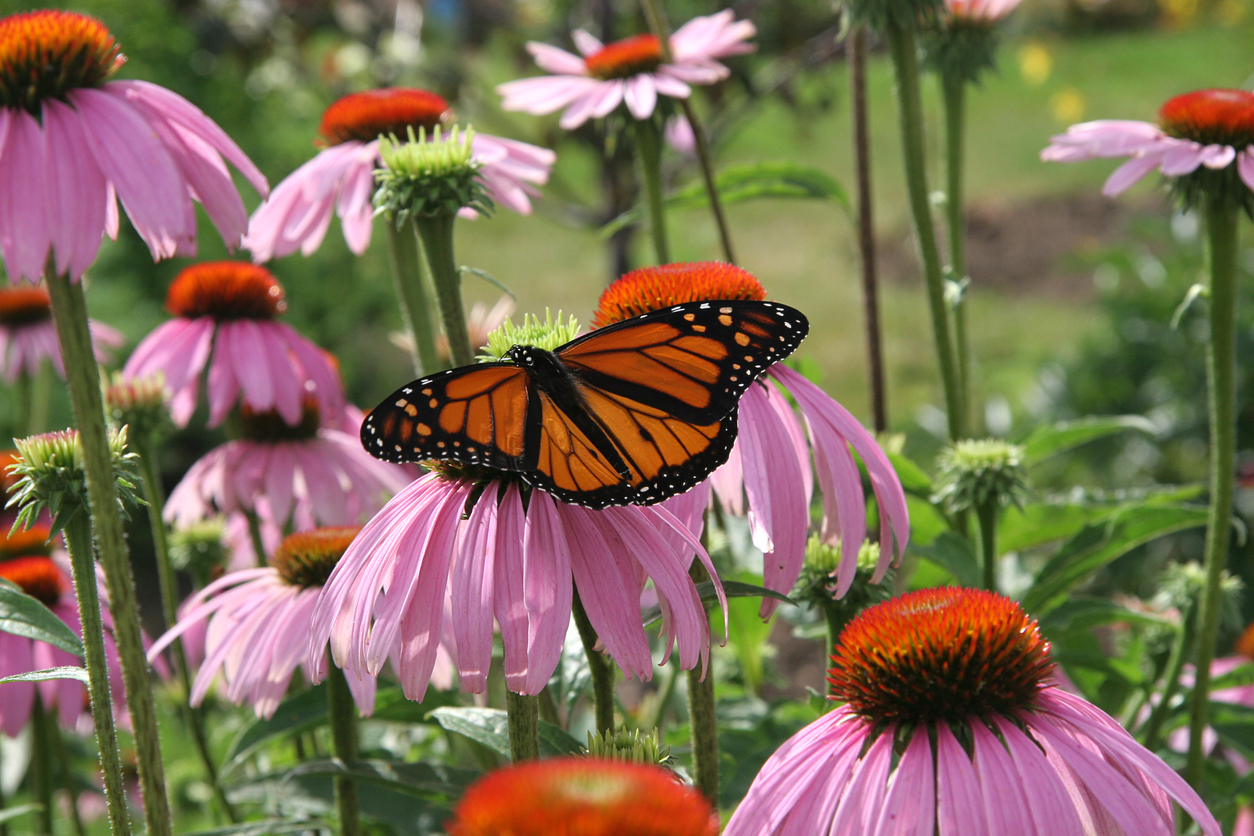 COMMITMENT #1: New Monarch & Pollinator Habitat Gardens
In 2020, Urban Tilth plans to create new monarch habitat gardens in all of our existing community and school gardens. We will be proactive and not just watch as monarch populations decline, but instead step up and create beautiful protected places within our healing gardens and farms for them to thrive. Monarchs are an important reminder that MIGRATION IS NATURAL and all of us creating space in our lives and gardens for pollinators are reminded of how interdependent we all truly are.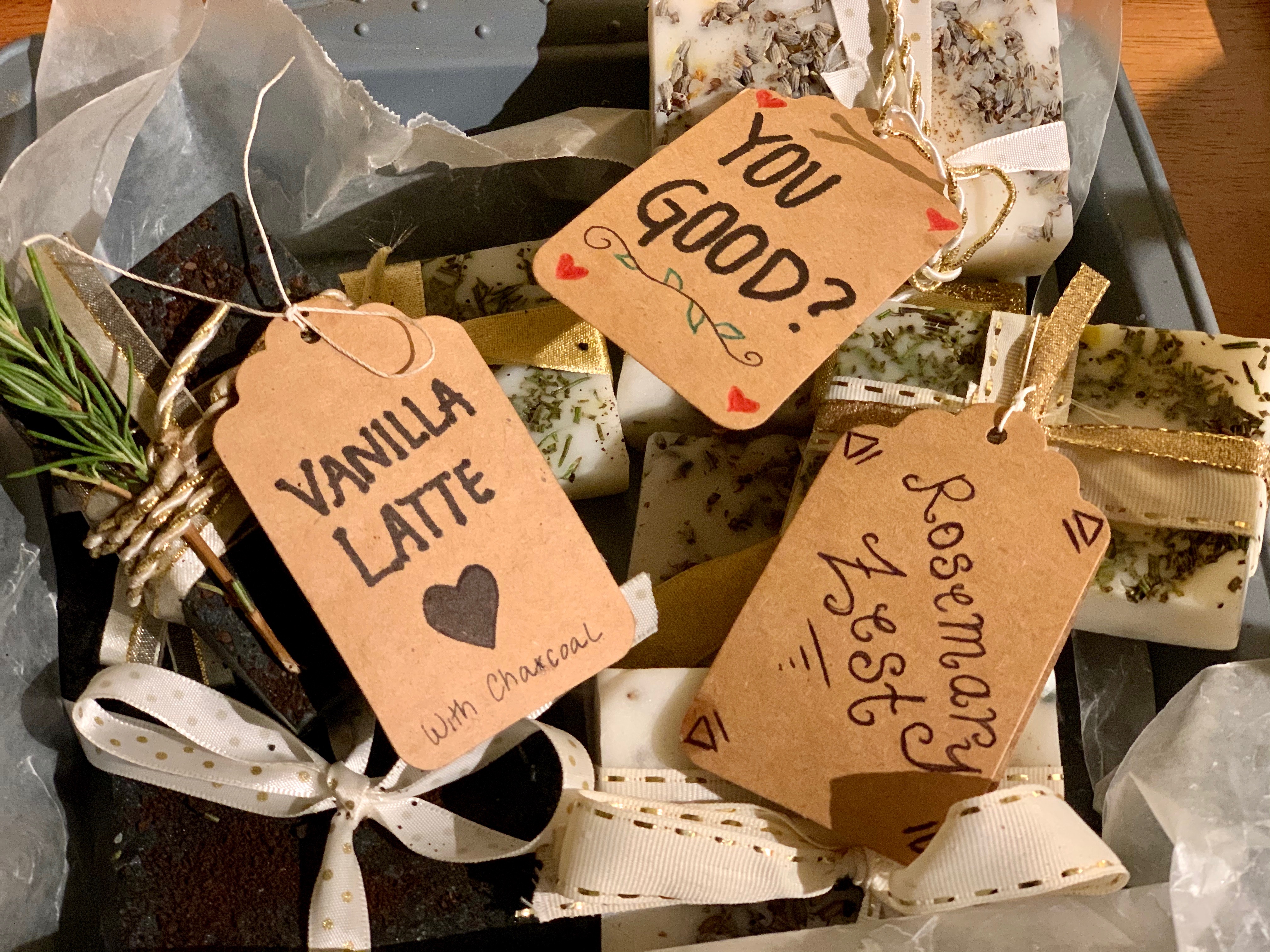 COMMITMENT #2: Expand the Healing Movement Urban Herbalists Program
In 2020 we will continue down the beautiful path that our staff has explored growing and making herbal medicines for and with our community, underscoring how much potential healing is right at our fingertips.

COMMITMENT #3: New Unity Park Farmer's Market
Launch the new UNITY Park weekly Farmer's Market offering delicious fresh produce from small, local and affordable family, minority, and urban farmers. We aim for the market to be a place for local artisans and entrepreneurs to sell their wares, for food vendors to sell prepared foods, and a weekly location for musicians and other artists to perform for the community.

COMMITMENT #4: Install Rain Gardens, Sidewalk, and Bike Lane on Fred Jackson Way
Complete construction on the new rain gardens, sidewalk and bike path along Fred Jackson Way creating safe, walkable and bikeable access to the North Richmond Farm and neighborhood
COMMITMENT #5: Install all Utilities at the North Richmond Farm
Install all utilities including our permanent farm irrigation system supporting the expansion of healthy crop production at the North Richmond Farm
COMMITMENT #6: Grow More Food at the North Richmond Farm!
We will plant 50 new fruit trees and build 20 new crop rows resulting in over 2,000 square feet of new and additional growing space at the North Richmond Farm
COMMITMENT #7: Increase Our CSA's Capacity to Serve More Richmond Residents
Install a new wash and pack area at the North Richmond Farm so that our CSA food box program can easily serve more West County residents healthy, locally grown, chemical-free, affordable produce!
COMMITMENT #8: Create 2 new Community Spaces along the Richmond Greenway
At the Richmond Greenway, we will build a new Outdoor Classroom so we can begin teaching FREE garden workshops on the Greenway each spring and a new permanent Free Farm Stand with Sink and Storage so we can harvest the produce we grow in the community garden at the right time and have it ready for Greenway visitors to grab and take home as they walk by.
COMMITMENT #9: Make Verde Elementary Garden more Sustainable and Welcoming
Our Verde Elementary team is committed to installing a new rainwater catchment system, drip irrigation system, solar panels and ADA pathway in the Verde Elementary Partnership Garden.
COMMITMENT #10: Bring Back Garden Education Programs to Verde Elementary Garden
We are committed to bringing back our fabulous recess garden activities and afterschool garden leaders programs at Verde Elementary Garden!
COMMITMENT #11: Strengthen the Garden Infrastructure at the Richmond High Garden
Our Richmond High team is committed to repairing their greenhouse and rebuilding the aging raised beds in the Richmond High Garden
COMMITMENT #11: Offer a FREE Spring Gardening Workshop Series on the Greenway
We will offer our 1st Free Spring Gardening Workshop Series on the Richmond Greenway!
COMMITMENT #12: Bring the 3rd Year of Kids Eat Free Summer Lunch at Unity Park!
Our Greenway team, with the help of our Summer Youth Apprentices will offer our 3rd year of our Kids Eat Free Summer Lunch and Kids Healthy Eating and Cooking Program at Unity Park!
COMMITMENT #13: Host the 11th year of our Summer Youth Apprenticeship Program with Watershed Component
After a year of supporting the growth of our staff, we will be turning our attention back to our youth and hosting a 2020 Summer Apprenticeship Program and adding a new watershed ecology component
COMMITMENT #14: Community Climate Change Programs at Sol Gardens and Outdoor Meeting Space
Sol Garden will build a new shelter and tables and pilot a new community-based climate change education program
COMMITMENT #15: Provide Outstanding Watershed Training for Youth and Young Adults
Our Basins of Relations Watershed Programs include technical training, creek stewardship, community improvement, and revitalization projects for our local creeks and will continue to connect this base of activity with all of our community
COMMITMENT #16: Staff Cooperative Learning Exchange to Cuba
We are committed to continuing the professional development of our staff by raising funds to take staff to Cuba for a Cooperative Learning Exchange where they will visit cooperatives and urban farms practicing agroecology
COMMITMENT #17: Launch the Veggie Rx Program, Connect Access to Fresh Foods with Local Health Service Providers
We are committed to raising funds to design and launch our new Veggie Rx program in collaboration with the North Richmond Health Center and Verde Elementary
COMMITMENT #18: Events and Gatherings Build Community
We will make sure to create opportunities for our community to gather at these beloved, annual Special Events:

Dr. Martin Luther King, Jr National Day of Service 2020

Festival of Flowers Mothers' Day Celebration

Summer Solstice Block Party

Harvest Festival

Wildcat Creek Trick or Treat

Greenway Gardens Haunted Edible Forest

Winter Solstice End of Year Celebration
COMMITMENT #19: Upgrade Our Staff Computer Systems for More Efficiency
We will continue to make sure well-running, in-house computers are available for staff to do their best work.
COMMITMENT #20: Support the Important Work of our Fiscally Sponsored Projects and Coalitions
We will continue to support our projects such as Rich City Rides, Richmond Grows, Cooperation Richmond, Richmond Our Power Coalition, and all collaborations to further see our city and people thrive.