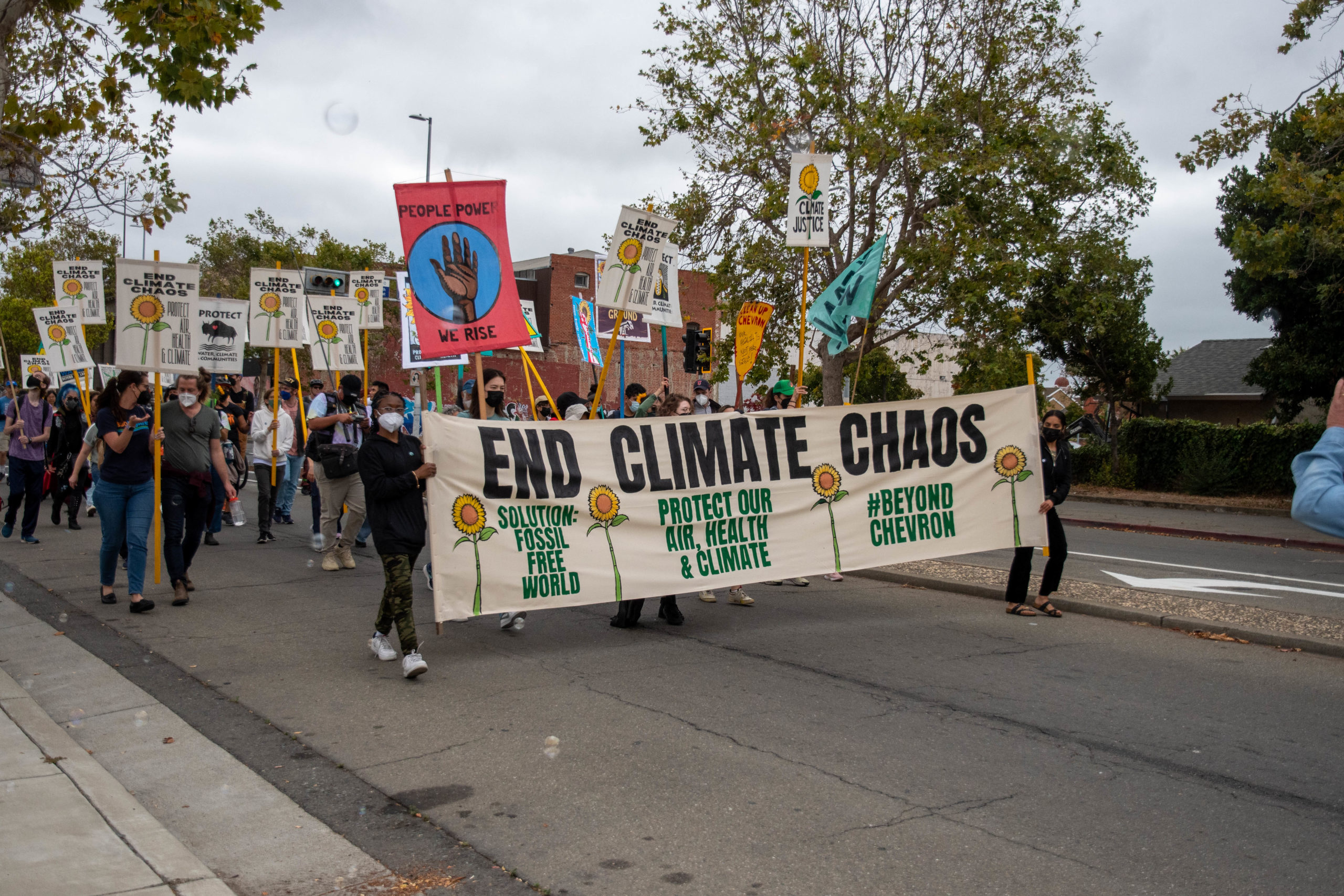 This past Saturday, many community members and local organizations came together to commemorate the 10 year anniversary of the Chevron explosion in a march led by Richmond Our Power Coalition. Folks participated in two separate marches, got to hear speeches from local leaders, and painted a mural at the front entrance of the Chevron Refinery!
We will continue to push to for a Just Transition on our city as we envision a Richmond without Chevron!
To view more photos from this action, click here!