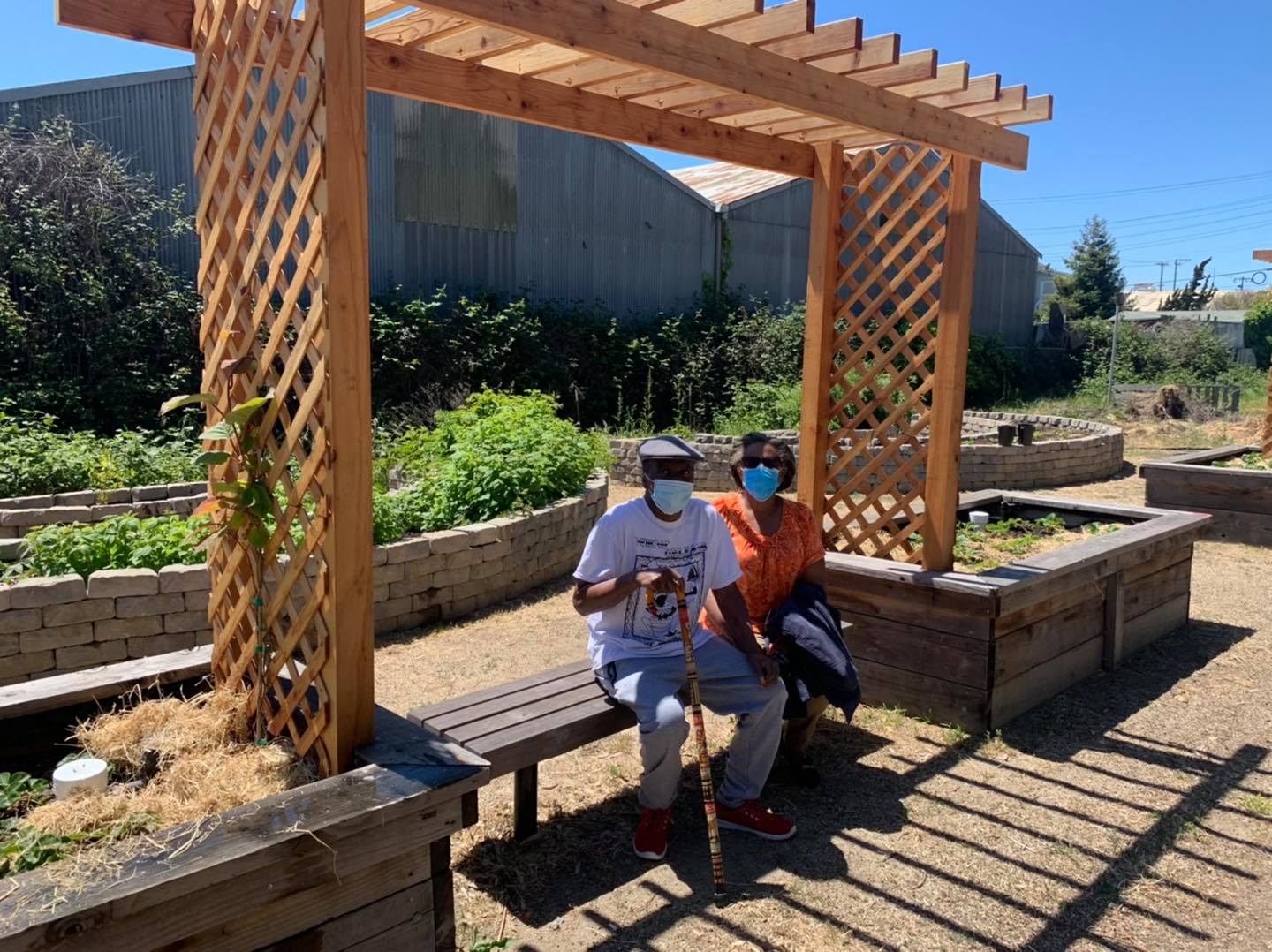 There is nothing better than to see the Vision of the Richmond Greenway coming to life!
Local residents going for a walk and exploring the gardens, going for a run or finally walking their kids back to Lincoln Elementary surrounded by Spring Flowers, figs and peaches slowly developing on the trees – humming birds and butterflies greeting them
 This week we have been pushing to plant spring and summer vegetables in all of the greenway garden beds. We've also worked with our friends at Richmond Grows Seed Library to install a new Summer Free Seed Library at 6th St. garden! Now you can get free zucchini, amaranth, onion and other seeds on your morning walk!
We've also been busy repairing the irrigation system so we can be sure to conserve water and have more time to create fun garden events and activities! Thank you Gardener's Guild for helping us get this important asset back online!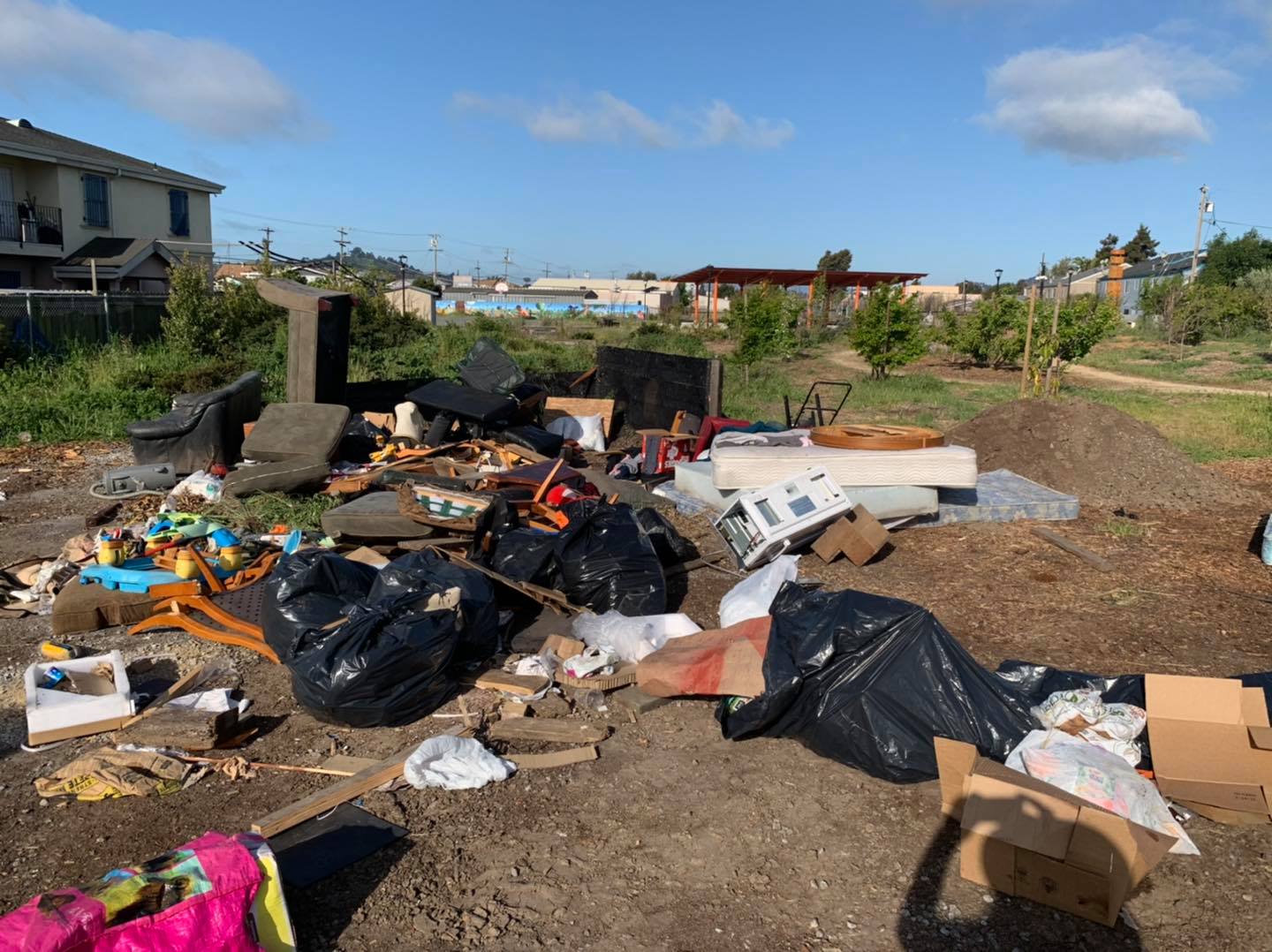 And at UNITY PLAZA and the Edible Forest we continue to keep our heads up despite the avalanche of illegal dumping. This week we had to carefully remove dozens of used needles from the illegally dumped mound of trash, couches, 3 mattresses a broken bed frame, television etc etc – to insure unexpecting visitors are not at risk. Not exactly a Gardener's task but somebody has to do it.
We keep asking for support and hoping that someone in our local government listens and serves our Greenway neighborhood the way they would serve wealthier … neighborhoods in Richmond. Our families deserve so much better than this.
Despite these and other frustrating, sometimes heart wrenching challenges – we are also giving luv to the trees in the Edible Forest by steadfastly weeding and mulching each section and top dressing the fruit trees with compost and other nutrients so that our fruit trees have the best chance to grow DELICIOUS summer fruits … peaches, apricots, pears and cherries or on the way!
Wanna help out?