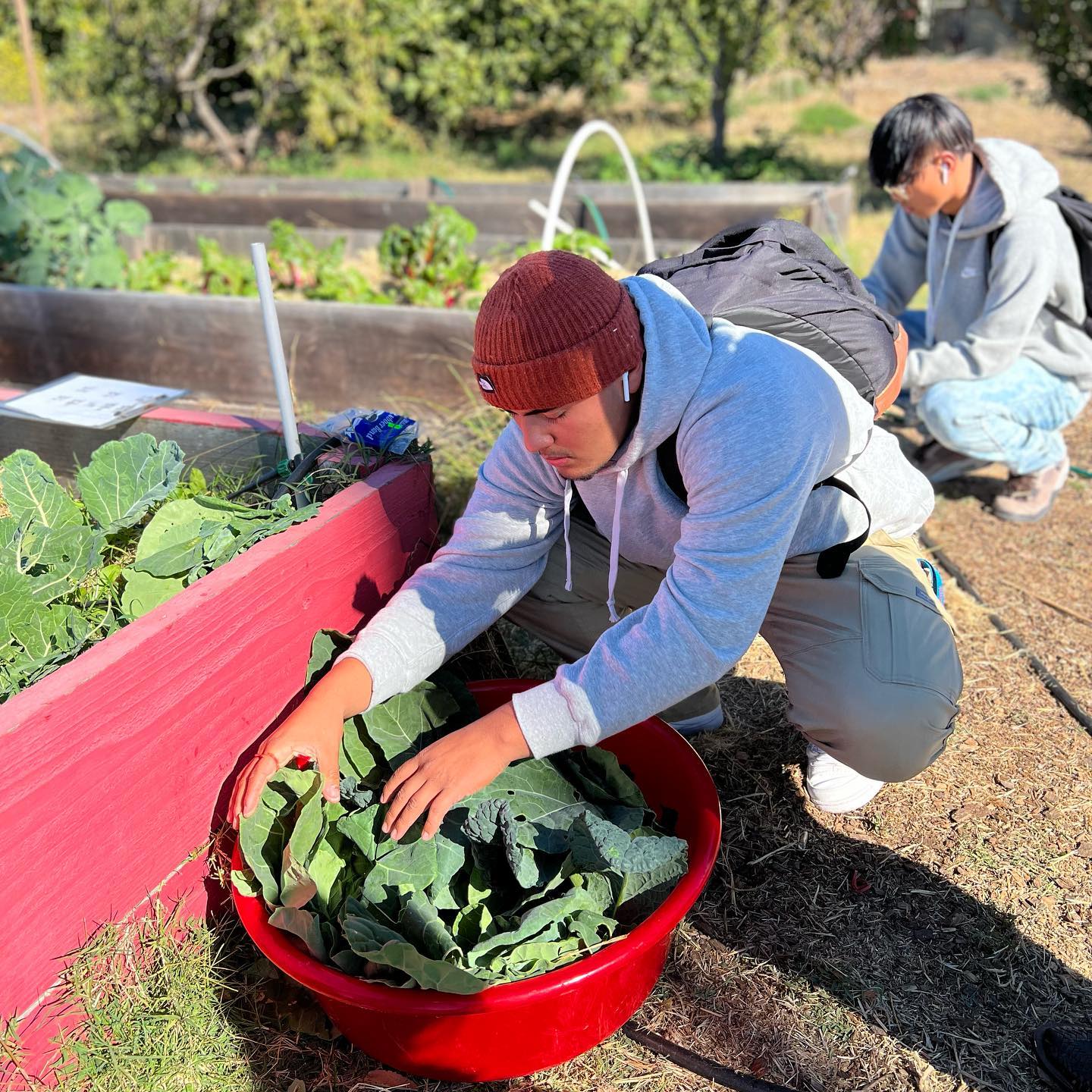 In class, we have finished up topics on climate vs weather, and the impacts of climate change and are now wrapping up our Environmental Justice talk. Students are learning & seeing which communities contribute less to climate change but are affected the most.
We got through quarter 1!
That means that students got new groups & growing spaces.
The garden beds are split between teams and during the quarter it's their responsibility to take care of the plants.
They're starting off with observation forms, they observe the plants and write down their needs (do they need to be replaced, fertilized, watered etc)
Of course, we have our biweekly cooking lessons and cook a yummy meal with the produce we got growing. Whatever we don't end up cooking with we harvest for our biweekly farmstands which youth get to help with and get credit for.