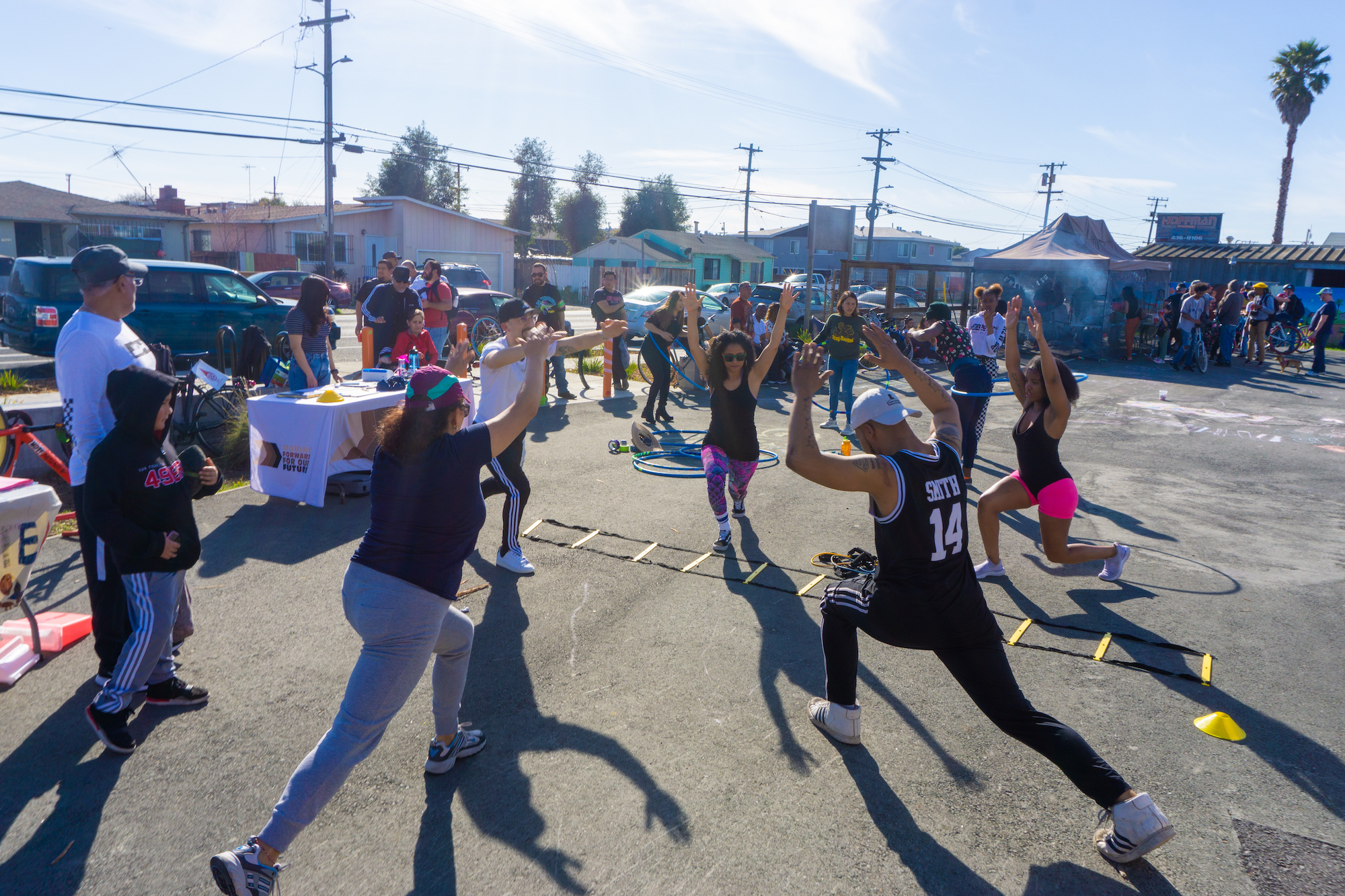 Thank you for Celebrating President's Day on the Richmond Greenway at Unity Park! The participation of each and every one of you made this event a success.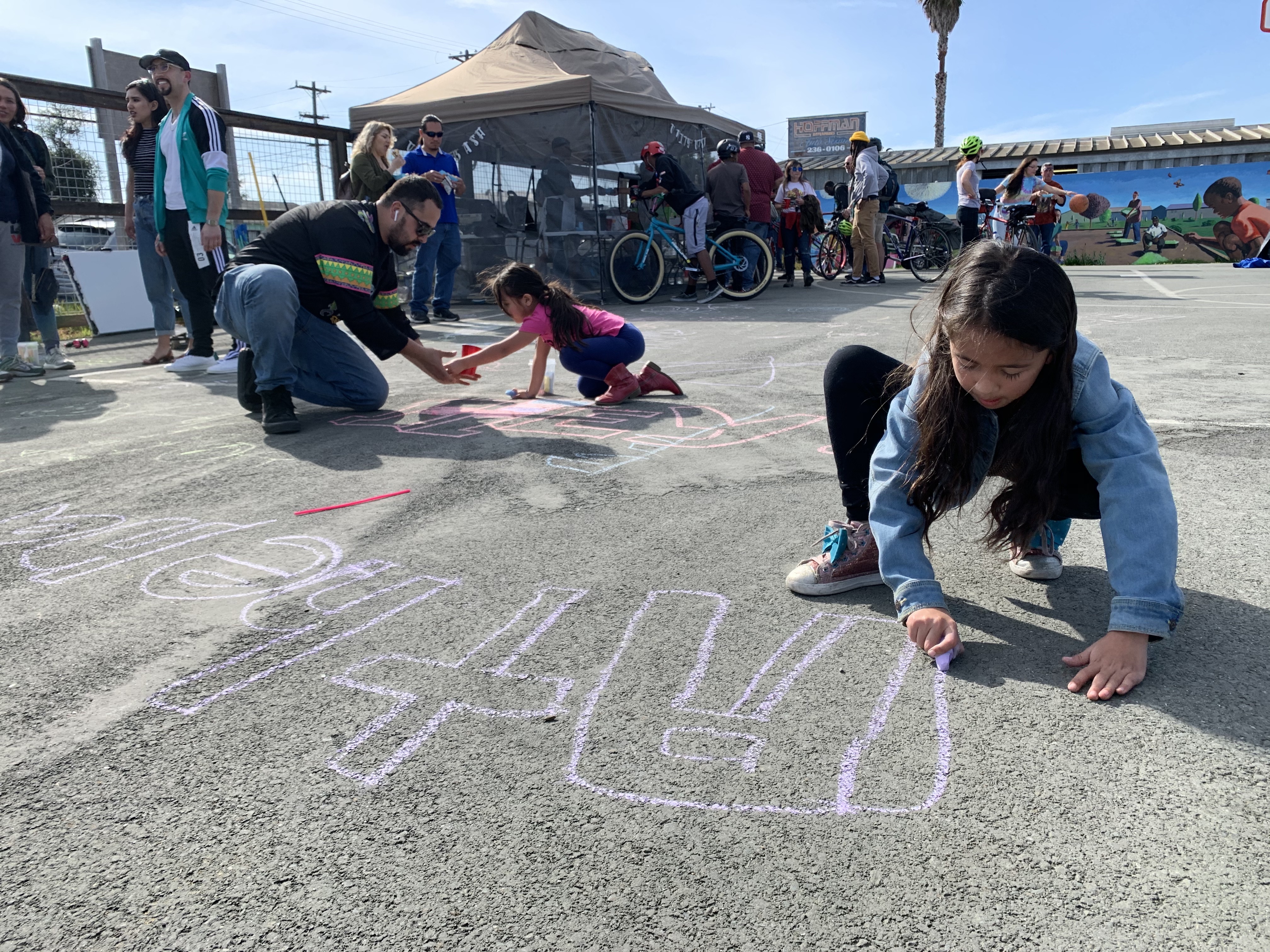 It was a joy to see more than 100 neighbors of different ages and backgrounds getting together to enjoy food, play games, and dance to music.




We adored Tania Pulido's impressive hula hoop performance and then seeing others joining the hola hoop fun.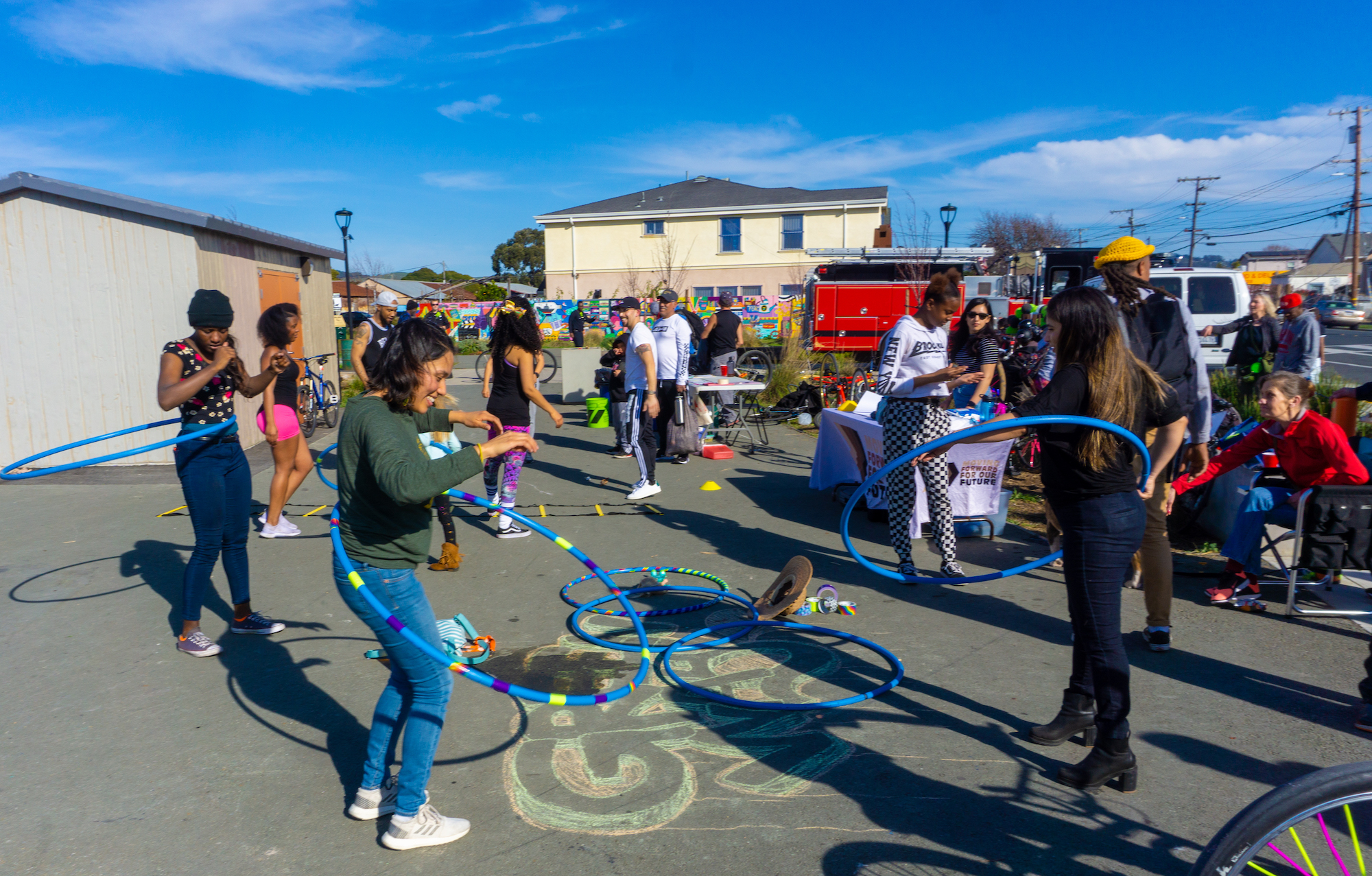 Moving Forward for our Future, who partner with us for this event, showed us a great workout. We were happy to exercise and participate.

We played Chinese jump rope and Double Dutch. Double Dutch was so popular that it lasted for almost two hours!
There was also an 80's and 90's Best Dressed Contest. The winners were Leide and Alfonso Fila. Leide wore Adidas jacket and big hair with a big hair tie and Alfonso wore head to toe neon tights.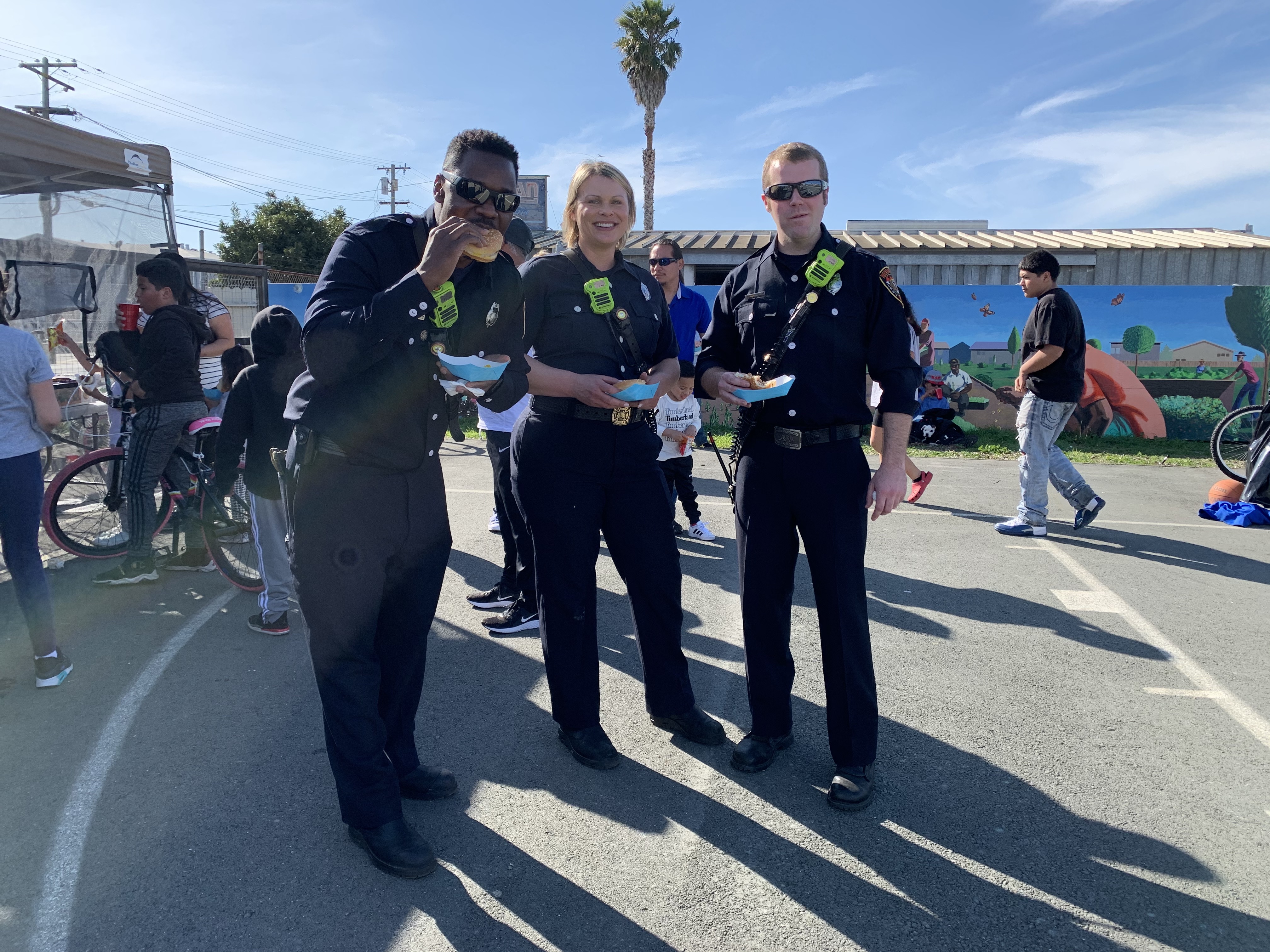 We were glad to have the Richmond Firefighters stop by for a bite and to enjoy the event.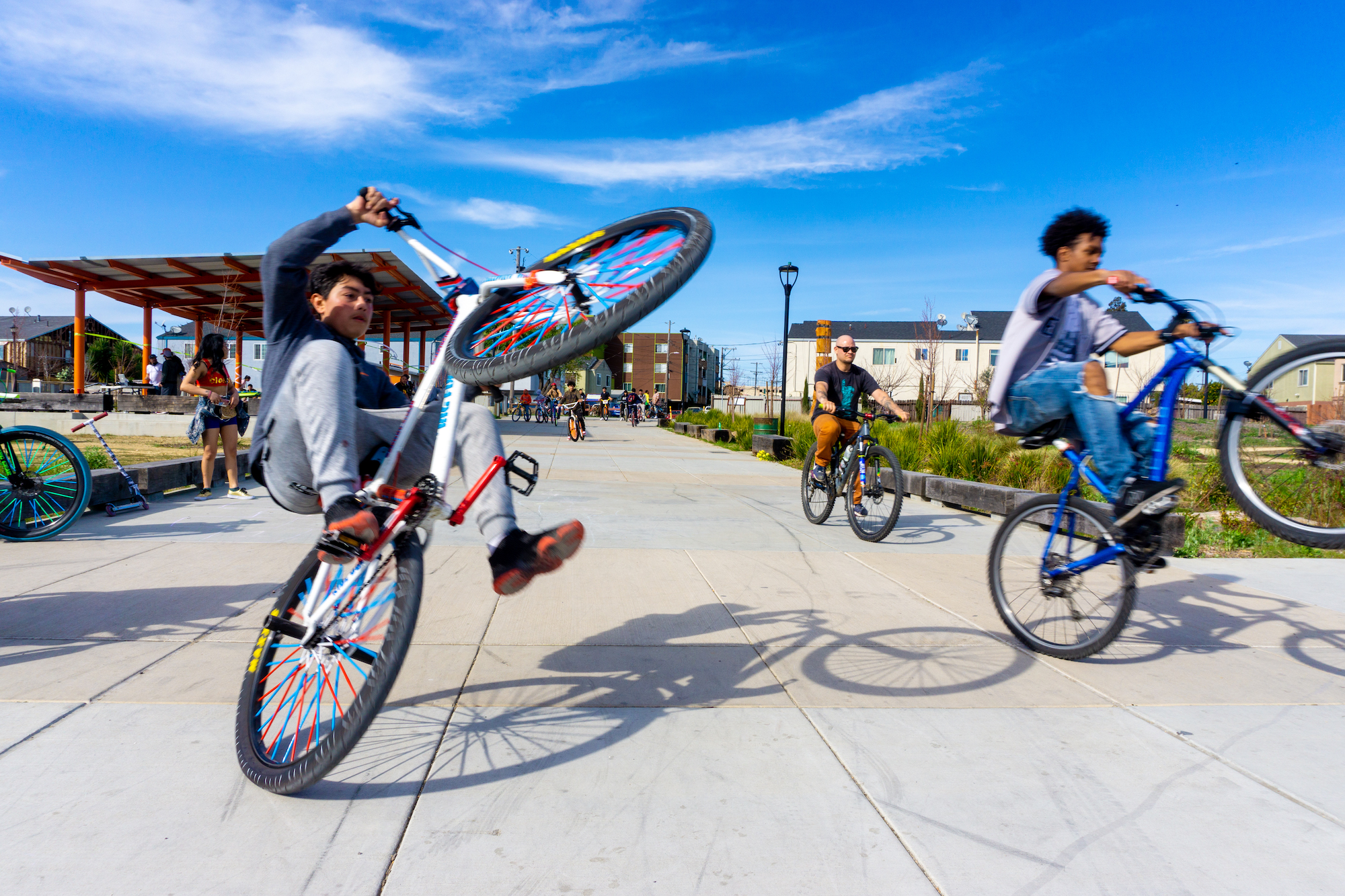 Rich City RIDES also joined us in the making of this event. The bicyclist kids were the first to come and the last to leave. About 50 of them delighted us with all sorts of bicycle tricks at Unity Park starting at 11:00 am!

The cherry on top was the Wheelie Contest. Rich City RIDES kids showed us how it's done. There were various winners. The event was scheduled to end at 4:00, but the neighbors and children stayed longer to take part in the competition. It was a lot of fun!

We cannot wait until next year, and hope to continue holding our our Annual Unity Bash for years to come. Thank you to everyone who came out and enjoyed a wonderful time!